6 Tips to Encourage Employee Advocacy on Social Media
Truth is, social media platforms are just overcrowded nowadays. This is why getting enough traction to connect with audiences is sometimes more challenging than it should be. Yet, there is one way to stand out on socials that will get you the results you seek, which implies leveraging your most powerful and underutilized asset: your employees. Here are 6 Ambassify-approved tips on setting up and kicking off a social strategy to turn your people into social employees.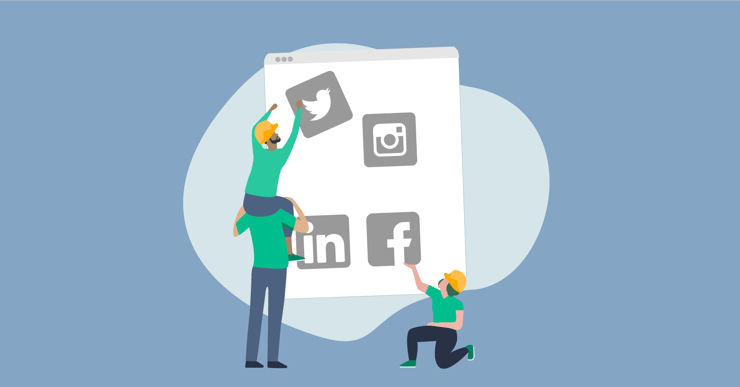 Navigating the turbulent waters of social media marketing to build brand awareness, connect with audiences, and sell products and services can often be a tricky and fruitless endeavor for many brands. And that's just because all social media platforms are overcrowded, and users would rather tune all of that out.
Even among those who are actually interested, a certain degree of skepticism remains when it comes to brand promotion — according to the 2019 Edelman Brand Trust Survey1, a whopping 66% of consumers don't believe branded social messages — they feel too much like brands tooting their own horn.
So, how do you stand out and connect on social media?
There is one simple answer: by tapping into your most valuable asset, one that prospects are more likely to find trustworthy — your employees.
By giving your employees a voice and encouraging them to share your content on social media, you're not only expanding your organic reach on such platforms — but you're also creating a dynamic community that people immediately connect with and trust.
You'll thus turn your employees into advocates of your brand and "social employees" who use social media tools for collaboration purposes and external engagement.
This combination of social media marketing, content marketing, and social selling is meant to tap into your employees' social networks and reinforce your brand messaging and social proof.
Why? Because when they post about your company, the messages of employee advocates are shared 24x more than when you post something through the company page2.
And, you know, as a result, your bottom line will quickly start to reflect that too.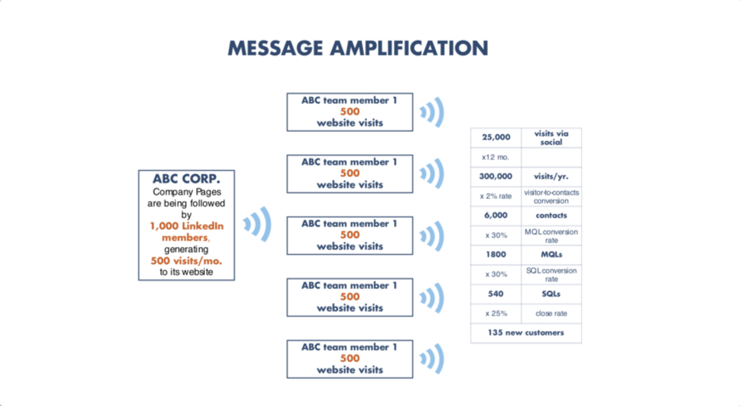 The key to success here is creating a social media strategy that encourages employee participation. Now, here are six practical tips that will help you create such a strategy, which we have implemented ourselves at Ambassify:
1. Include employees when creating your strategy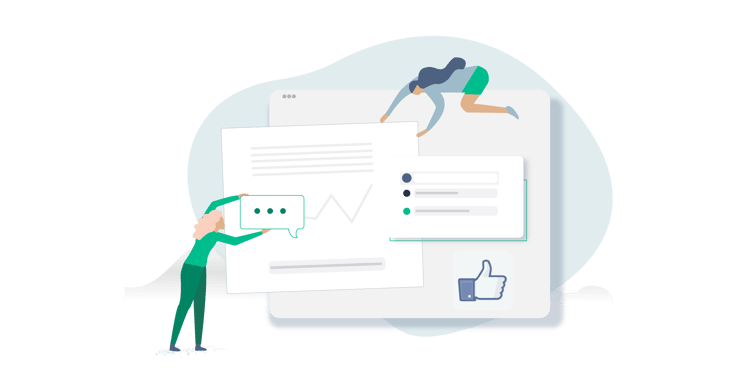 When creating a social media strategy, the biggest risk is that you'll start with a bang, only to suffer burnout after a few months. To avoid this, it's best to involve as many employees as possible in the initial setup of your social strategy: this way, you'll make sure that more and more employees feel involved and will not fall through in the long run.
Why is this a good idea? Well, because it accomplishes several things right off the bat:
✔ People with an affinity to quickly grow into their role as social employees will shine early on (which means that you can actively include them in the project from day one).
✔ Employees from completely unrelated departments (for example, finance or IT) can have the experience, ideas, and insights that prove to be indispensable for the success of the project.
✔ An inclusive approach to social media strategy creation helps foster transparency and trust within the organization.
A must-have in your company is organizational transparency — if you want your employees to trust you this is one thing you cannot compromise on. And trust is an essential building block of employee engagement: no employee will want to put themselves on the line if they feel like they cannot trust you.
Only by being upfront and open about the policies you want to implement in the organization will you win the trust, respect, and engagement of your people.
Before the strategy kicks off, make sure that your employees are and feel involved in the whole process. Ask about their opinions, their ideas: you never know what's cooking in their heads if you never try to find out. Consider their input and try to implement a few ideas; it'll show appreciation and attention toward them.
2. Create clear guidelines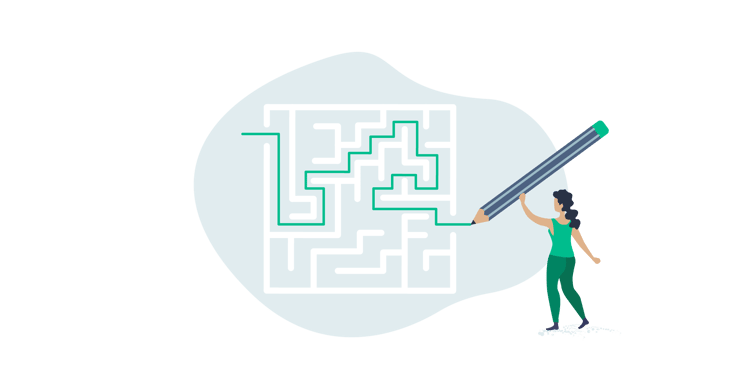 Create a clear set of guidelines for social media that your employees can follow when interacting on company pages. Feel free to keep things common-sense and simple:
✔ DO add the organization as your employer on your social media profiles
✔ DO share company content, posts, news, and events
✔ DO engage in social media activity during work hours if the purpose is to improve branding, answer questions from prospects, or share company posts or offers
✔ DON'T disclose any confidential information (either that of the company or the clients)
✔ DON'T respond to negative comments and comments from competitors or engage in inflammatory discussions on the company's social media pages
Provide social media training to boost employee advocacy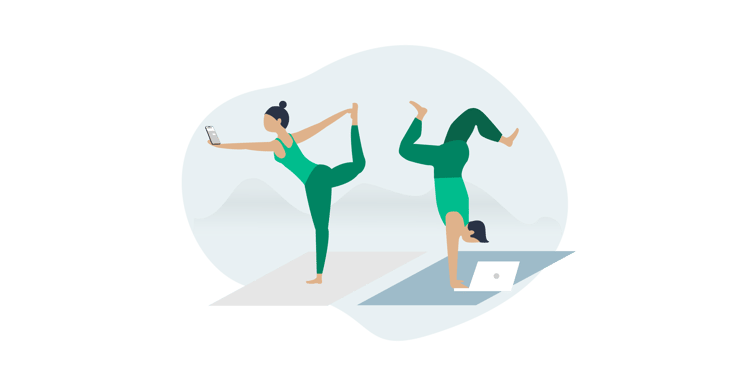 Not everyone in your company is a social media guru, but that doesn't mean that everyone can't become a fierce social employee and an advocate for the company.
Help them and encourage them to grow and learn, equip them with the tools to do so successfully, and they will become your most powerful asset.
The most challenging aspects here are communication and social selling skills.
Employees interacting on your social media profiles need to know how to defuse tense situations, how to deal with criticism, and how, why, and when to strategically share specific company content in order to nurture potential social leads. The mechanics of posting on different social platforms can be covered quickly, but these softer, sales-y things might need a bit more time to master.
To tackle that, consider a two-way approach:
✔ Online tutorials — both written and video content will do the trick here. Your social media team can create quick how-to guides on the mechanics of different social networks. Then, you can share them with all current employees and use them when onboarding new hires.


✔ On-site training — your social media team, can ask for help from an HR specialist, an internal comms officer, and someone from the sales department, and create quarterly training sessions for employees on how to communicate and sell on social networks.
Social media training is a win-win. Your employees add a marketable skill to their resume, and you don't have to worry about improper social media communication.
Plus, getting your employees involved in such a way shows dedication and that you don't just want to use them as a money-making machine, but you actually care about their engagement and want to provide them with all the tools they need to do so. If you keep up this approach, you won't have to worry that someone will drop the ball when it comes to social selling, growing brand awareness, or customer care when interacting on the company's social pages.
3. Share employee stories on social media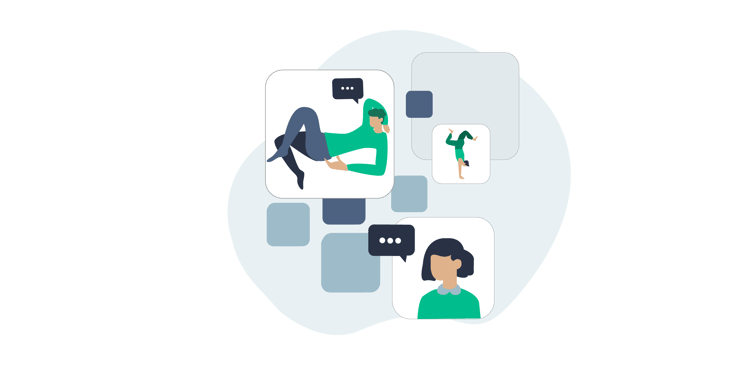 One of the best ways to humanize your organization on socials is to focus on employee stories.
This is especially important if you're using your social profiles to boost your initiatives. According to LinkedIn research: "candidates trust the company's employees 3x more than the company to provide credible information on what it's like to work there."3
How about that, ugh? If you're building a strong and positive employer brand and ensuring that you're attracting the best possible candidates this is definitely the way to go.
Last but not least, an important aspect of featuring the day-to-day of your employees on social media is to put them in the spotlight. They will experience a sense of belonging, a sense of ownership — not only in the social selling project but in the organization as well.
People want to belong and be part of something bigger, and if they trust you and your brand and are willing to be your ambassadors, they will love how that spotlight makes them feel.
Employee stories come in many shapes and forms — a simple image or an Instagram story, a post about a day-in-the-life of an employee in a particular position, or a Q&A with a veteran employee or a new hire that you then share on the company's pages.
Pro tip? Here we go, consider "Employee Takeovers" — depending on your overall legal policy, employee takeovers of your social accounts could be a fun way to increase participation in online activities. Find employees who excel at original content creation and curation, and let them entertain your audience for the day.
4. Incentivize participation in social selling activities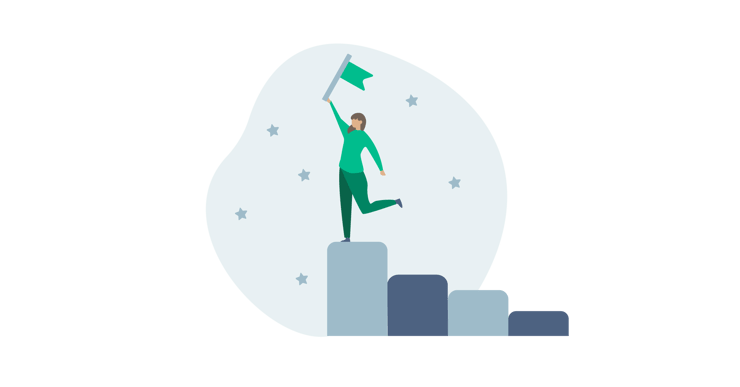 What do your employees get out of participating in your social selling and advocacy activities?
Hopefully, it's a sense of pride knowing that they're going above and beyond for a company they feel would do the same for them.
Still, we all like to feel appreciated and valued for going that extra mile, which is why you should think about a rewards and recognition program to show your appreciation to your most talented and active social employees.
The key here is not to go overboard with physical and cash rewards — they will work, but just up to a certain point. A much better approach is to focus on the long-term gains of participating in an employee advocacy program on social media.
The two top benefits? The building of their professional brand and positioning themselves (and the company) as thought leaders in the industry.
A vast majority of employees (86%) who participate in formal advocacy programs note that this has positively reflected on their careers4. If you can get that point across effectively, you won't have to spend as much on rewards — you can just tap into the self-motivation of your employees.
5. Measure success & share data with employees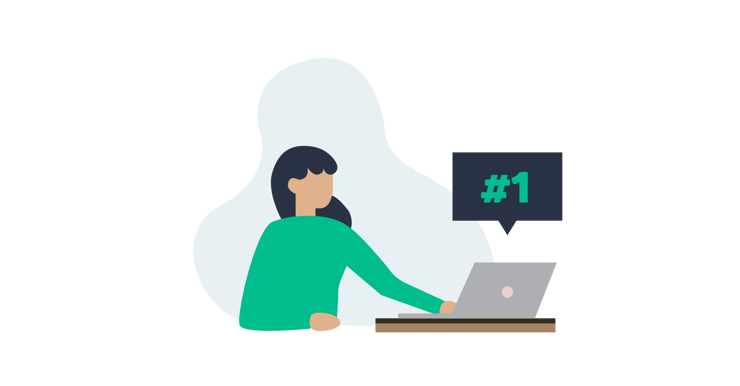 You want to make sure that your focus on social media is financially justified.
To start with, focus on the following metrics:
Organic reach and impressions;
Website traffic from social;
Customer/prospect questions handled through social;
Impact of social campaigns on brand awareness, and
Marketing and sales-qualified leads from social campaigns.
Once you have this data, it shouldn't be reserved for just your marketing, sales, and finance teams. Share the social media wins (and losses) with everyone in the company, and especially with your active social employees.
Wins (and losses) will impact employee motivation. If you're winning on social, everyone contributing will feel immense satisfaction being a part of the team. Less-than-stellar results might be what inspires your social employees to dig even deeper to improve various social metrics.
Plus, transparency will foster a sense of belonging and trust — again, when a company shares information freely, employees are more likely to trust the management, and will throw their weight behind even more initiatives.
Power up your social selling & employee advocacy efforts with Ambassify
Maintaining a presence on social media sites can seem daunting.
Most platforms are crowded and noisy, and your content gets lost in back-to-back torrential showers of business posts.
But, done right, every ounce of effort you pour into your social media will give back twice as much. Remember, nearly a third of millennials and generation Z members prefer brand communication via social media5.
The bottom line here? The key to winning on socials is your employees. Once you figure out how to turn them into true social employees and advocates, you'll quickly realize that social media is a valuable asset, and can be used for brand-building, employer branding, traffic generation, and as a lead pipeline.
Ambassify is an all-in-one employee engagement & advocacy platform that lets you track social media shares and activities, measure (and incentivize) the efforts of your social employees, and a lot more
If you want to know more...
1 2019 Edelman Brand Trust Survey
2 LinkedIn
5 B2C