How to Make your Advocacy Program a Success
What is the key to the success of an employee advocacy program? Simple: the employees and their willingness to participate, of course. Learn how to make your advocacy program fun, simple, and advantageous for your employees to keep your program on track for success. Keep reading for all the details!
It goes without saying that without your employees' support, your advocacy initiative would not go very far. Even with hard-won leadership buy-in, you can't do much if your employees aren't willing to pitch in and become your brand ambassadors.
The number one factor that cannot be missing here is trust. Make sure that your company culture is on point, and that your employees' expectations are met. Show them that you value their opinion, give them a safe space to voice their concerns, and make sure they are satisfied with their professional path and working conditions.
Without this, you cannot expect to gain their complete trust to embark on an employee advocacy program.
After all, why would an employee want to spread the word about a company that doesn't really seem to care about its employees? When the groundwork is done, here's what else you must do:
Make employee advocacy fun
When it comes to making it fun, nothing can beat gamification.
Everyone likes some friendly competition, right? If you see people torn between gathering points to climb up the leaderboard and exchanging them for one of those sweet rewards you've custom-made for your employees, then you know you are doing something right.
Of course, when I talk about 'fun,' I also mean that the content you put out for your ambassadors has to be fun. Make it relevant, inspiring, engaging, gripping, fun — give your employees a reason for wanting to keep up to date with your content, read it, and then share it with their networks.
Stuck on content creation for social media advocacy? Check out our content creation guides!
Download FREE guides
Remember, it's them who ultimately associate their name with that piece of content, so if it doesn't resonate with them, if it doesn't speak to them, or is just plain dull, they will not want to waste their time reading it — let alone share it on their profiles.
Make employee advocacy simple
You don't want your employees to feel that being an advocate for your company means taking on extra work. This is why you want your platform solution to be simple and intuitive — you want to be able to quickly take your ambassadors through it without having to explain rocket science to them.
And indeed, taking them through it — giving them proper training and onboarding — is still an essential part of the implementation. You also want to lead the way for your soon-to-be advocates, not leave things unsaid and or give them for granted.
Invest in a solid solution that offers proper training, and watch your employees grow into dedicated and skilled advocates.
Ambassify has been awarded the European high performer and best support badges by G2
Chat with us!
What you are looking for here is a great software solution that offers the most straightforward technology even social media newbies can handle, unique and exclusive features, gamification, and top-notch customer assistance.
Make employee advocacy about them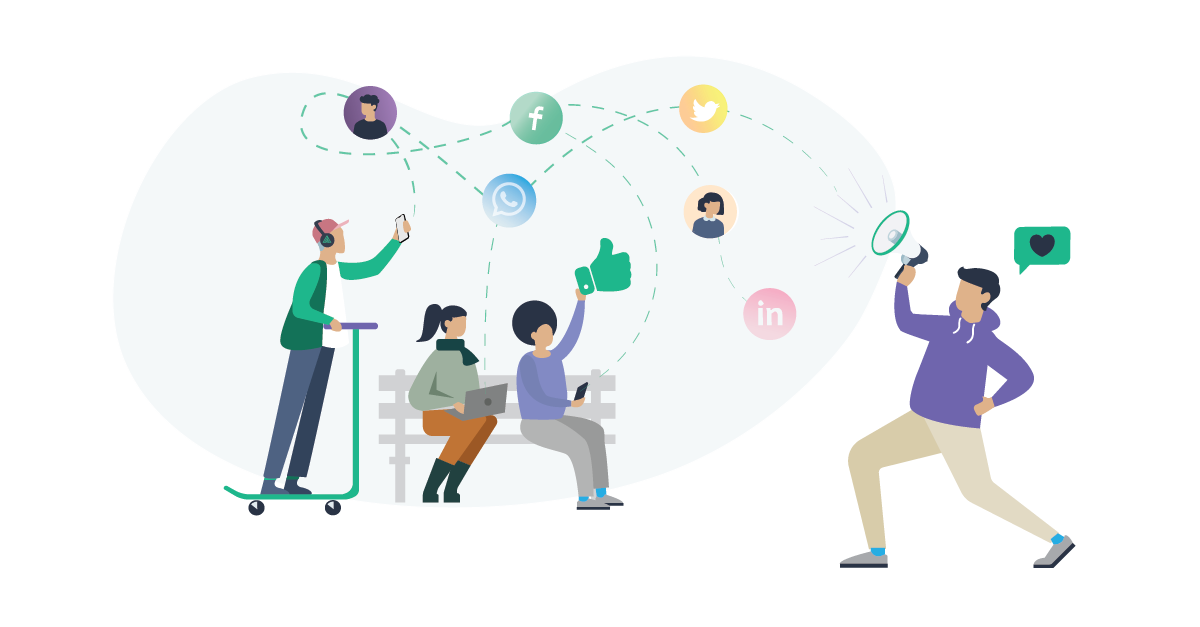 Of course, we all know that the ultimate goal of your advocacy initiative is to amplify and grow your brand on social media and increase the number of sales opportunities through social selling.
However, that doesn't really speak volumes about what your employees get out of being your ambassadors. To get their buy-in and willingness to participate and be active advocates for your company, you really need to make it irresistible to them.
What will they get out of it?

Complete integration with the company. Values, messaging, and work culture. Employees who become company ambassadors will share in all of these and their efforts will become pivotal both internally and externally.

Network expansion . As employees share company- and industry-related content, they attract connections and profiles from that industry. New professional relationships are born out of shared interests, and that's how connections happen.
Performance boost. Salespeople can tap into social selling to find prospects online. And research shows that by doing so, they get to close, on average, five extra deals.

A stronger personal brand. The more an employee takes part in industry-relevant conversations, the more that employee profiles him- or herself as a thought leader, thus enriching and strengthening one's personal brand.
Show your employees actual benefits: you'll have a killer employee advocacy program.
Remember, your employees are the most crucial part of any employee advocacy program, which means that their buy-in, their support, and eagerness to be active ambassadors are your top priority. Incentivize them to perform tasks, and you'll soon start seeing sweet results.
So, make it fun. Make it simple. And most importantly, make it about them.