LP - Website - Sustainability use case
Build a sustainability-oriented community with your workforce
Focus on engagement and inclusion with Ambassify to facilitate your social responsibility strategy and achieve your goals faster.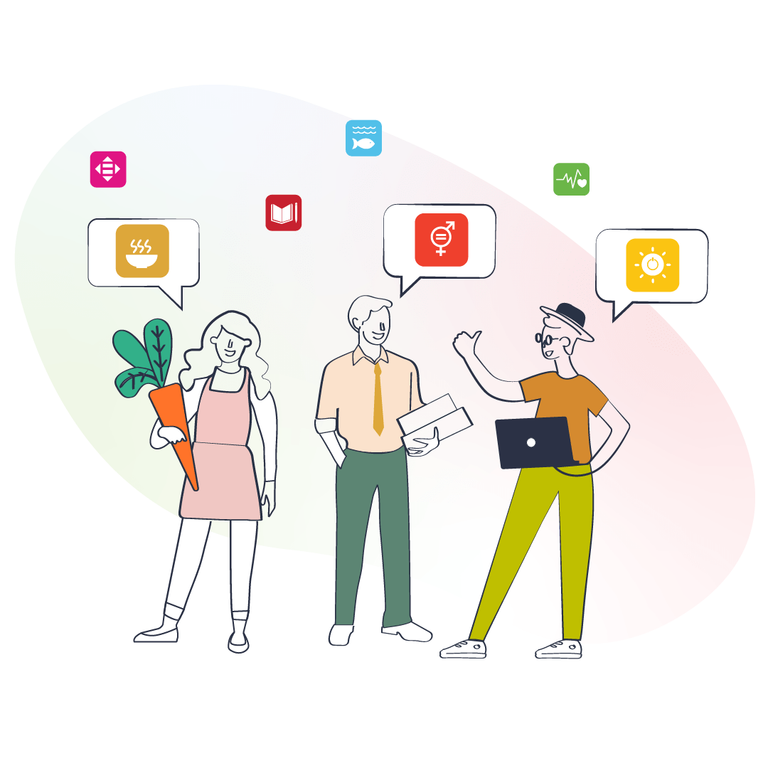 How Unique collected money for De Warmste Week
Find out how Unique launched a community-based talent auction using ad-hoc Ambassify features to raise money for De Warmste Week and support their cause against social exclusion.
Download customer story
Stimulate workforce engagement to facilitate your social responsibility efforts
Without secure, durable involvement from all levels of the organizations, CSR-related initiatives cannot take off. With Ambassify, you can generate engagement and amplify your efforts through your employees.

The need for a new approach
When it comes to bringing your employees together, mobilizing them, and getting their buy-in towards a common cause, the first thing that needs to be there is transparency and openness.
That's why an employee advocacy platform can amplify their efforts, ease the engagement challenges CSR leaders are facing, and facilitate your achievements.
The focus on inclusion
With such a platform, you can run the gamut of information, and employees will be able to work together and advocate for the organization by sharing your content on Social Media.
If you want your CSR approach to rely on transparency, inclusion, and bringing employees together to share trajectories and goals, then an employee advocacy tool will be a game changer.
70% of people
A Harvard Business Review survey found that 70% of people believe it is of the utmost priority that businesses make a good impact. This means employees care.
They want to help your company achieve its sustainability goals and are willing to be a part of it. It's up to you to find the most effective way to let them do so.
Build your sustainability-oriented community with Ambassify
Openly communicate with your employees about your social and sustainable engagement, involve them on a community as well as individual level, and reward them for their efforts.
Achieve goals collectively as a community
Let your employees work together toward common goals by setting up collective goals based on the SDG you're interested in, and let them easily and openly visualize their progress in the community.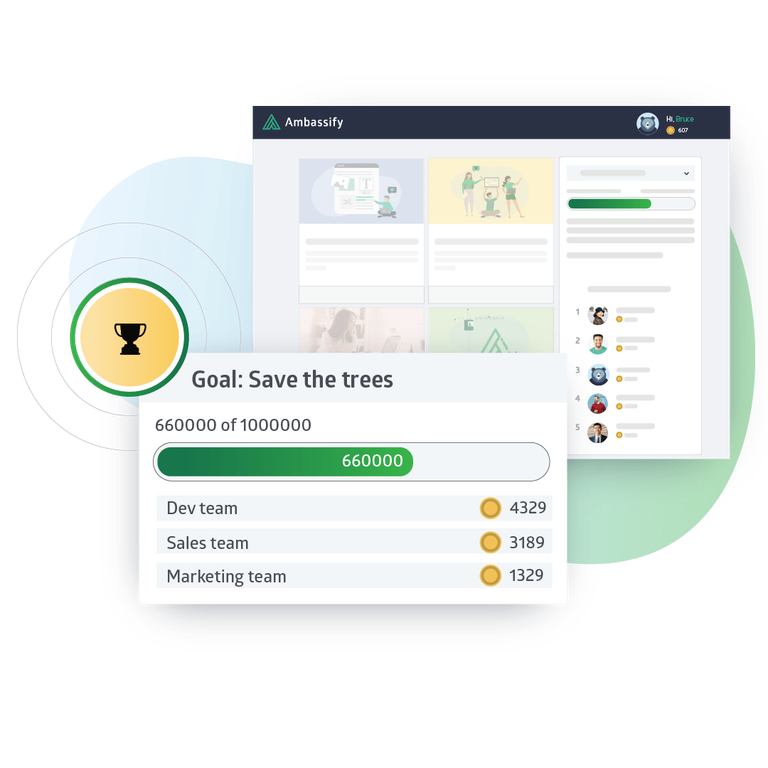 Keep accurate track of your progress
Ambassify offers tailored reporting that will give you detailed information about engagement in the community. Here you can track the engagement by tag and for every campaign within a specific tag.
Make everything easy to find
Configure custom tabs for each relevant SDG to sort campaigns and show what SDGs you're working toward.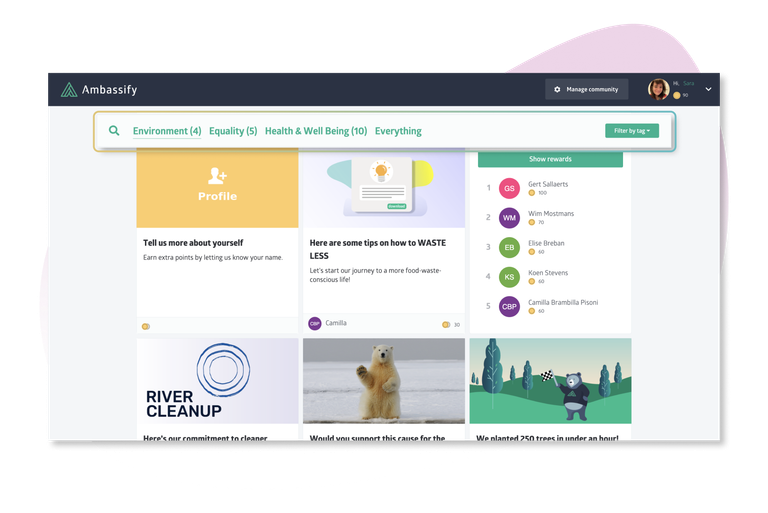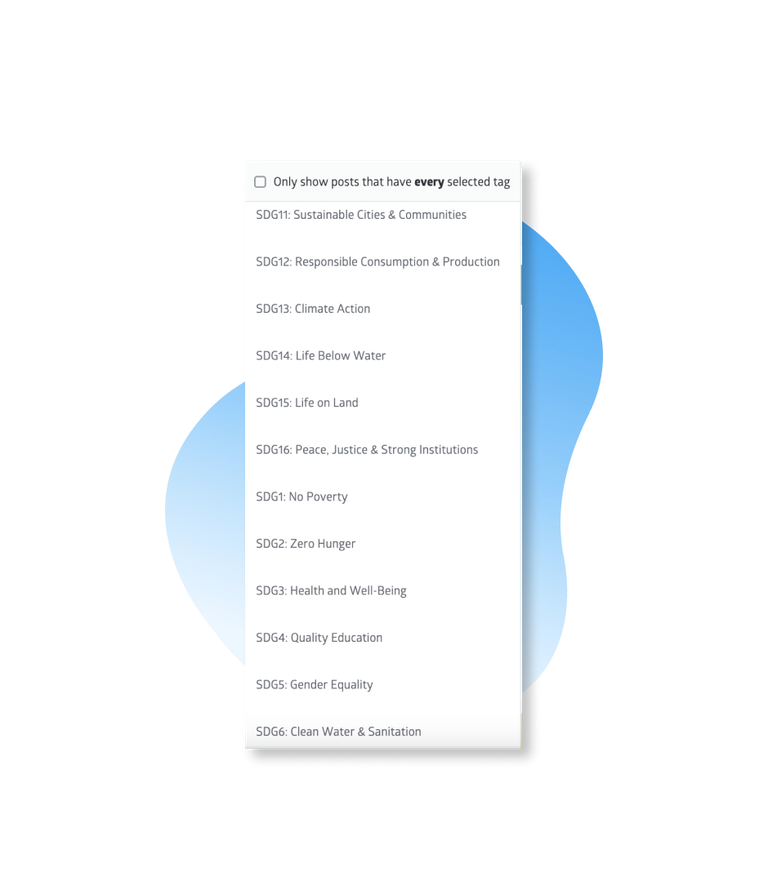 Sort campaigns per SDG
Assign tags to each campaign to order and sort through content based on the SDG they contribute to.
Add sustainable rewards
Create rewards with charity options or eco-friendly products to recognize the efforts of your employees.