LP - Website - Campaign Variations
Trusted by leading companies
Let users pick their preferred angle
to promote the same campaign.
Give your advocates the option to post different visuals and copy when sharing.
Different people engage with different messaging so don't put all of your eggs in one basket.
1

Avoid repetitive content

Identical-looking content with similar descriptions can very quickly turn away people. Don't expect genuine engagement if the campaign feels too automated.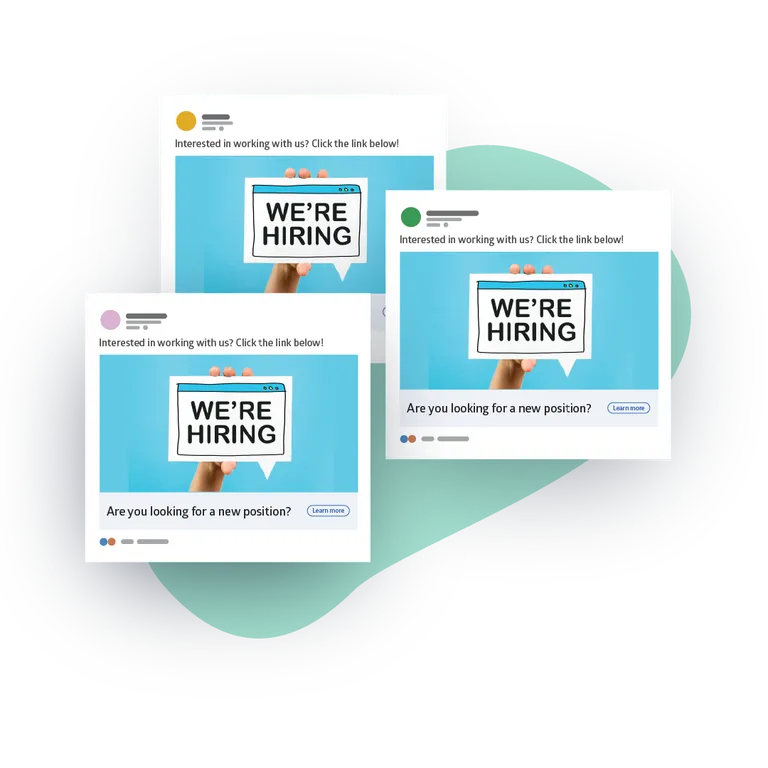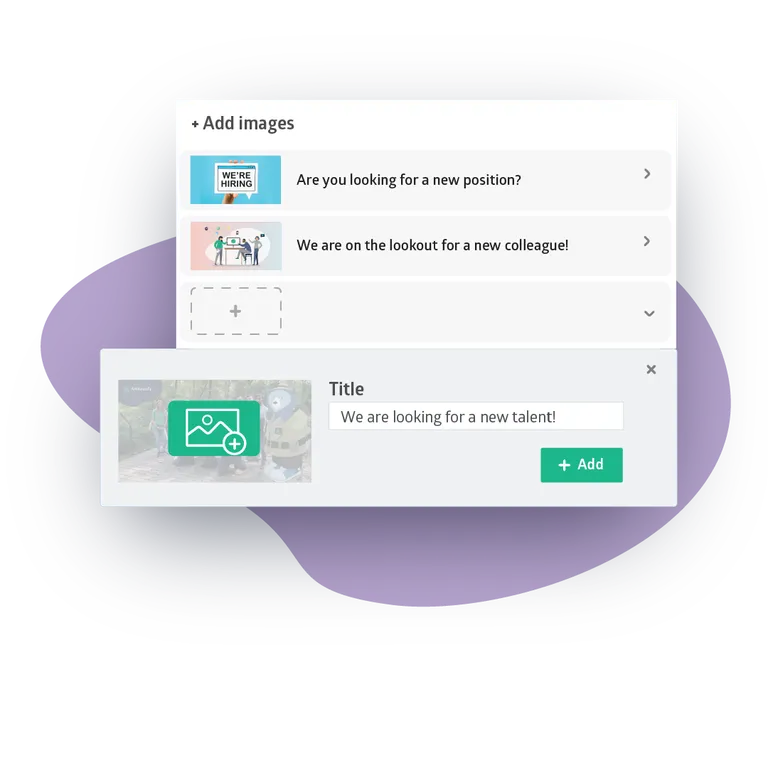 2

Add multiple thumbnails options

Different visuals trigger different reactions. Variation is key if you want to connect with both your advocates and target audience the right way.
3

Configure different custom descriptions

Along with a number of pre-set visuals, your users can fully customize the post description. You are able to provide some examples as well, to inspire them.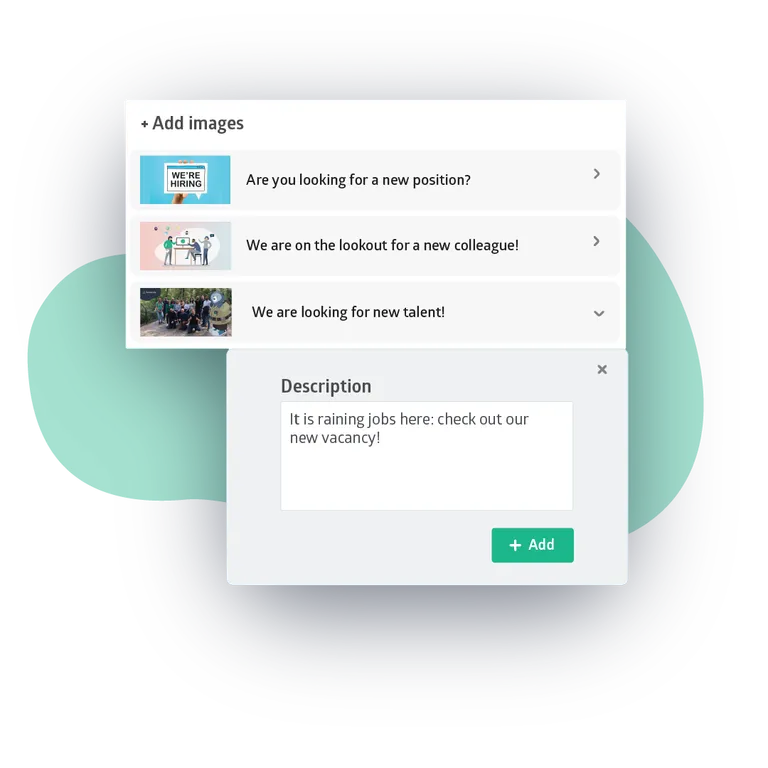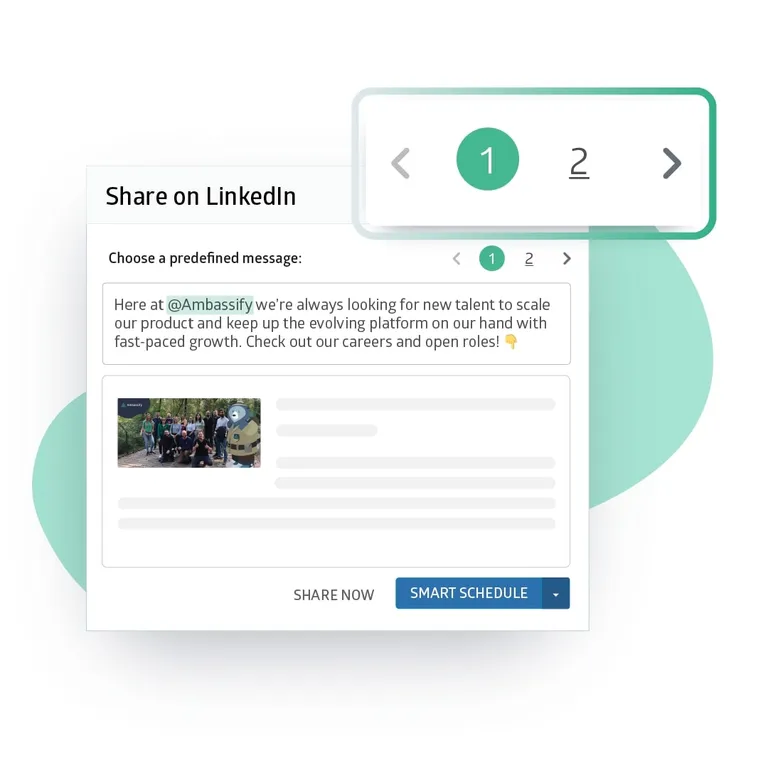 4

Add different copies to share on social media

Let your employees choose the social media sharing message that resonates with them the most by configuring several variants for it.
5

A more genuine and appealing approach

Giving options is all about facilitating the promotion of your content, in a way that your users can avoid the heavy lifting and focus on their personal brand instead.

This feature, combined with the ability to schedule content, is a diversity one-two punch. Put your content out there in different ways, at different times.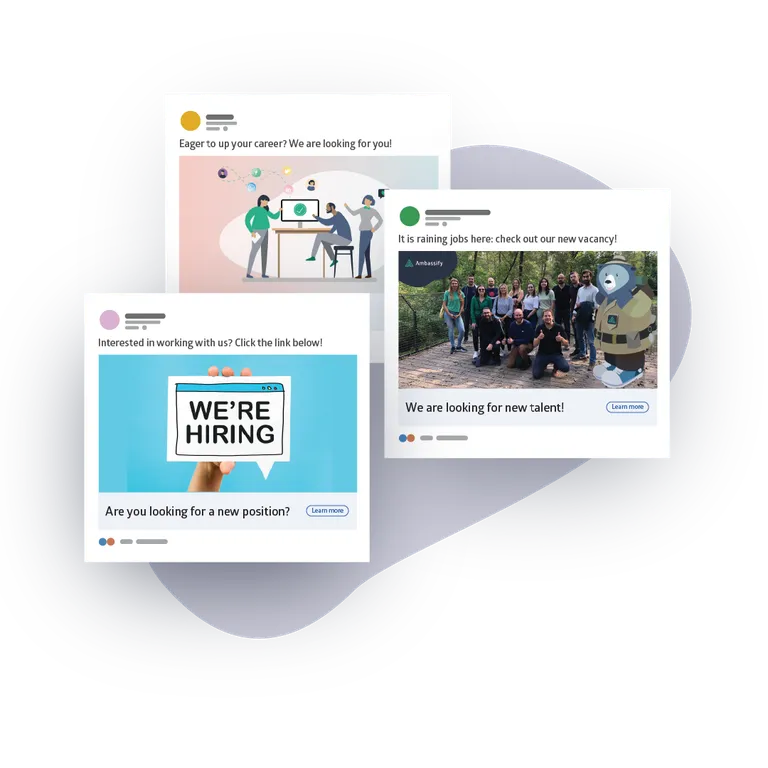 Watch our Product Demo Video