Essential KPIs to Measure the Success of Your Advocacy Program
Is your employee advocacy program getting you closer to your business goals? That's the number one question you should ask yourself if you're looking to find out whether or not your advocacy efforts are successful. Here we talk about the most important KPIs that can help you measure that. And we categorized them based on the business goal they serve.
Have you given some thought to how you're going to measure the success of your employee advocacy program?
If you're relatively new to employee advocacy, you might fall into a few traps when it comes to checking the performance of your program. Which might lead to your leadership pulling the plug on the whole thing.
You came to the right place because we're here to show you exactly how to avoid all that by simply looking at a few critical KPIs that'll give you a comprehensive look at how your program is performing.
After all, it's not all about engagement and social reach; way more factors have a role in measuring the success of your advocacy efforts.
It boils down to goals: how much closer to this or that business goal is advocacy taking you?
Here are 9 essential KPIs divided based on the goal they serve. Let's take a look.
Thought leadership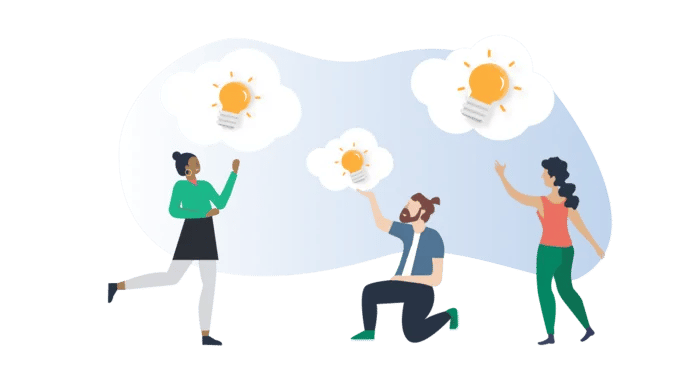 Employee adoption rate. How many employees did you invite to the program? How many of them signed up? How many of them are active on the platform?

The main point of any advocacy program is getting your employees on board and making sure they remain active users. Getting employees involved is what matters most for the overall success of your program, which is why this metric is the first one to consider when it comes to performance. The more employees are active and sharing, the easier for your company to establish thought leadership.


Share rate. What kind of content is the most engaging for your employees?

If your share rate is low, it might simply mean that your employees are uncomfortable using social media. But it can also mean that your content is not fresh and relevant enough for them to want to share it on social media.
Brand awareness. This is where reach comes in. How many people are you reaching with advocacy compared to what falls into your branded accounts net? How much are your advocates impacting your social media presence?

Try to visualize it in monetary value to have a more immediate representation of the success of your campaigns. Once you have that, you can just as easily compare it to conventional ad expenditure and see the value there.


Content engagement. What kind of content is more eagerly consumed by your audience? When your employees do share your content, how many people do they reach? How well is the content they share engaged?

Take notice of the trends in clicks, likes, and shares, and tailor the content you put out to your employees and their audience.
Social selling
Number of clicks.

Are your posts attracting huge numbers of clicks on social media? Or are your posts not getting the traction you'd hoped?

In the first case, it means that your content is on fire and your advocacy efforts are headed in the right direction. But in the second case, it means that some tweaking is necessary: look at the performance of your content and take action where there's room for improvement.


Website traffic and bounce rate. Is advocacy driving more attention to your website? What kind of content leads them to your website and makes them stay longer on it? And what causes a higher bounce rate, instead?

Find this out, and you'll know how to optimize your website to attract more prospects, get those eyeballs on your website, and get more leads in the funnel in the process.


Number of MQL and SQL resulting from employee advocacy. No matter how you measure your marketing efforts — UTM tracking, platform features, and good old 'talking-to-your-prospects' — get your eyes on this number.

If advocacy improves the number and the quality of your leads, you know you're headed in the right direction.
Talent acquisition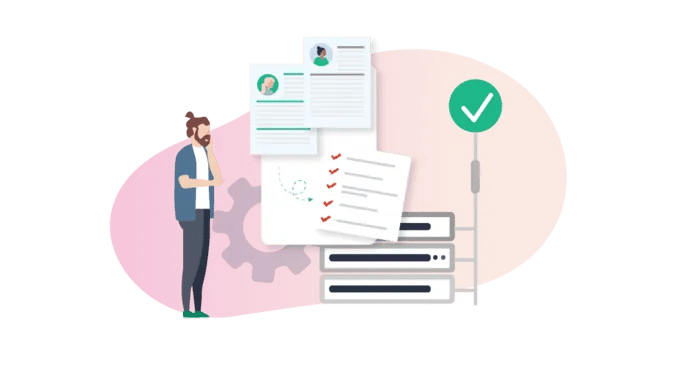 Number of applications from referred candidates. How much is advocacy saving you on this front? How many applications came in due to your employees' advocacy efforts?

If you're getting a conspicuous number of applications coming in from your referral program, for example, I'd say they're doing a good job amplifying your brand and attracting new talent.


Retention rate of new hires — are these new, advocacy-referred hires adapting and integrating successfully into your company?

Provided your onboarding process is carefully studied and effectively put in place, if new hires turn out to be a good fit for your company and they find themselves in your culture and values, then you've hit the jackpot. Take this as a sign that advocacy actually works, and it might even be the best tool to fill those open positions.
The way you measure the success of your employee advocacy program should depend on what advocacy is trying to do for you. Or rather, what your advocates are trying to help you with.
Is it recruiting top-notch talent? Is it social selling? Is it the establishment of your advocates as thought leaders? That changes from one company to another, of course. But what matters, in the end, is data, analytics, and metrics.
Want an honest look at the performance of your advocacy program? Then targeted KPIs are the way to go.