7 Tips to Build your Employer Branding Strategy
As important as the war for each and every customer is today, companies are becoming increasingly aware that there's an equally important battle underway on the market - a battle for great employees. Without them, their war for customers is all but lost. Great, driven employees are essential for your company's success, and you get to be the one to hire them by working on your employer brand and becoming a company they want to work for. To become that, you need to focus your employee advocacy efforts on developing an employer branding strategy that works.
But, one step at a time. You're probably wondering what an employer brand is, exactly?
In a nutshell, the term "employer brand" describes the popularity and reputation that your company enjoys with its current and potential employees. Additionally, "employer branding" is a set of actions and processes through which you position yourself to attract the people you want to hire. This is done through the fundamental (re)consideration of your company's mission, values, communication, culture, and compensation and benefits packages - they all need to be aligned with what the top talent on the market expects and looks for in order to be effective.
Employer Branding stats that matter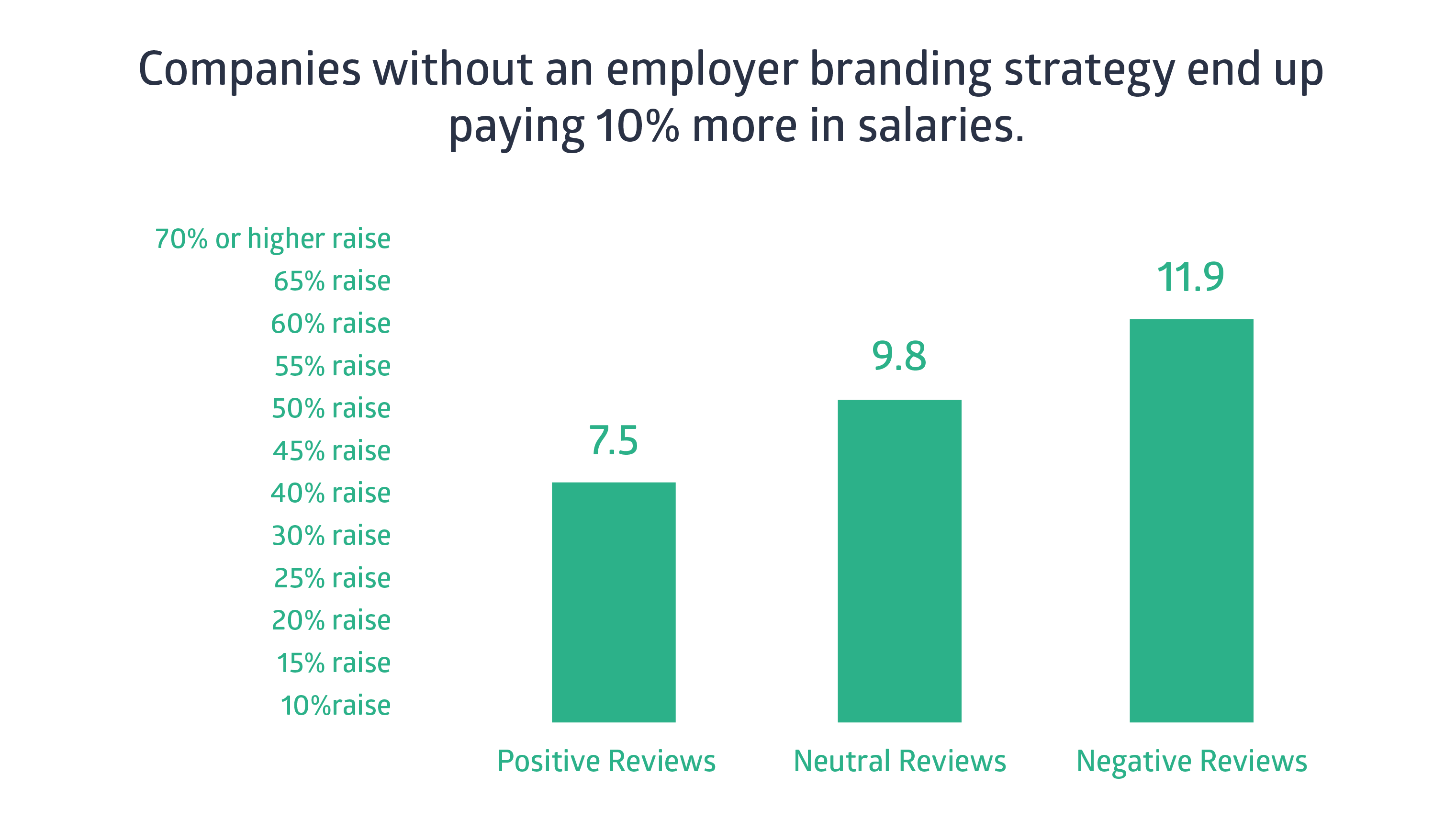 The corporate world has changed. Potential employees have a lot more choices today, and HR departments around the globe are struggling to make their companies relevant in this evolving context. Here are some interesting statistics that illustrate why having a strong employer brand is essential today.
According to Harvard Business Review, companies that don't manage their employer brand (and have a negative reputation to show for it) can expect to pay at least 10% more in salaries for key employees.
92% of employees will consider leaving if they are offered a job in a company with a better reputation (Corporate Responsibility Magazine, September 2015), and 50% won't even consider working for you if your bad online reputation precedes you - even if you offer them more money.
Social and professional networks are ranked as top potential resources for job search, outdoing job boards, ads, and recruiting agencies and events. If your company doesn't have a strong, calculated presence on social media sites, the chances are that the best employees will never even hear about you.
Companies with a strong employer brand have a 43% lower cost per hire. That's because they have built a supporting structure for their hiring process; educated recruiters, employee advocates, a mastery in leveraging professional and social online networks, and so on.
Candidates trust employees 3X more than they trust anything that the company puts out. You can say whatever you like in your job ads and on your company's website, but candidates will sniff out the truth by actively searching out your former and current employees on sites such as Glassdoor and Indeed.com, where they might learn the things you don't want them to know.
A very strong case can be made for investing in employer branding, particularly because the investment is often minimal and can lead to great savings in the HR department. Before tackling it, though, you have to think about the candidates you want to attract, as well as what you have to offer to them - this will form the basis of your employee value proposition.
A strong employee value proposition is key to a strong Employer Branding strategy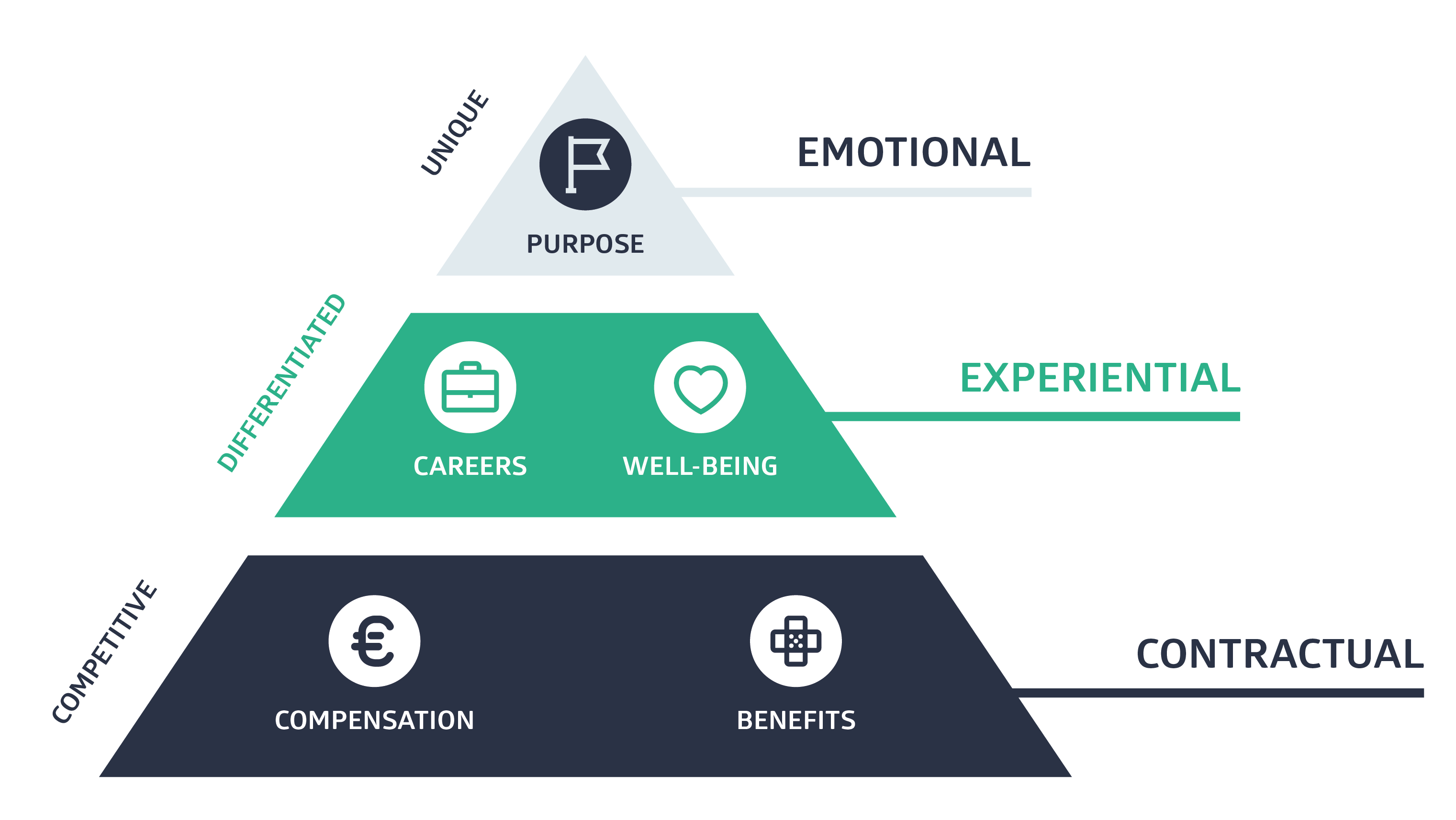 When candidates hunt for a job, they ask themselves a number of questions that are not limited to just the salary amount. More often than not, they will have questions about the benefits, work culture, colleagues, the internal support systems, and more. How a company communicates those things forms a basis of their employer brand. To cut through the noise and grab the candidates you want for yourself, you need to build a strong employee value proposition (EVP).
An EVP communicates the total value your employees get for their work. Ideally, it will be a succinct document that lays everything out in a clear manner, although most companies have a really short, sometimes even sentence-long version that they market and share externally.
Here are some of the steps that you will need to consider when developing an EVP:
Define your ideal candidate - who they are, what do they do, and how do they do it. Where are they working now? What are the things that they value the most - monetary compensation, flexibility, company culture?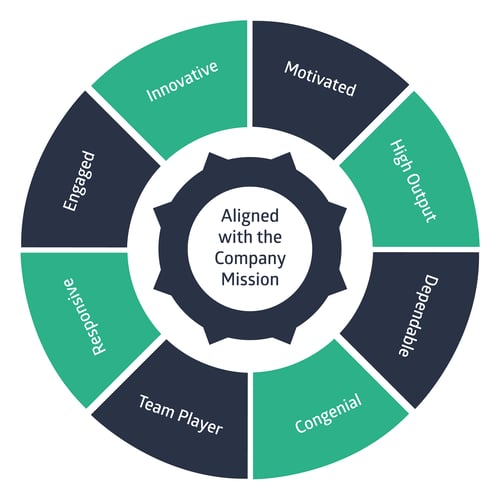 Define what you're offering - however tangible or intangible, you need to write down what your employees are getting in return for their work. Benefits? Opportunities for growth? Access to learning materials and mentorship? Paid vacation? Flexible working hours? Team-building opportunities? Put it all down on paper and see what you need to work on to attract your ideal candidates.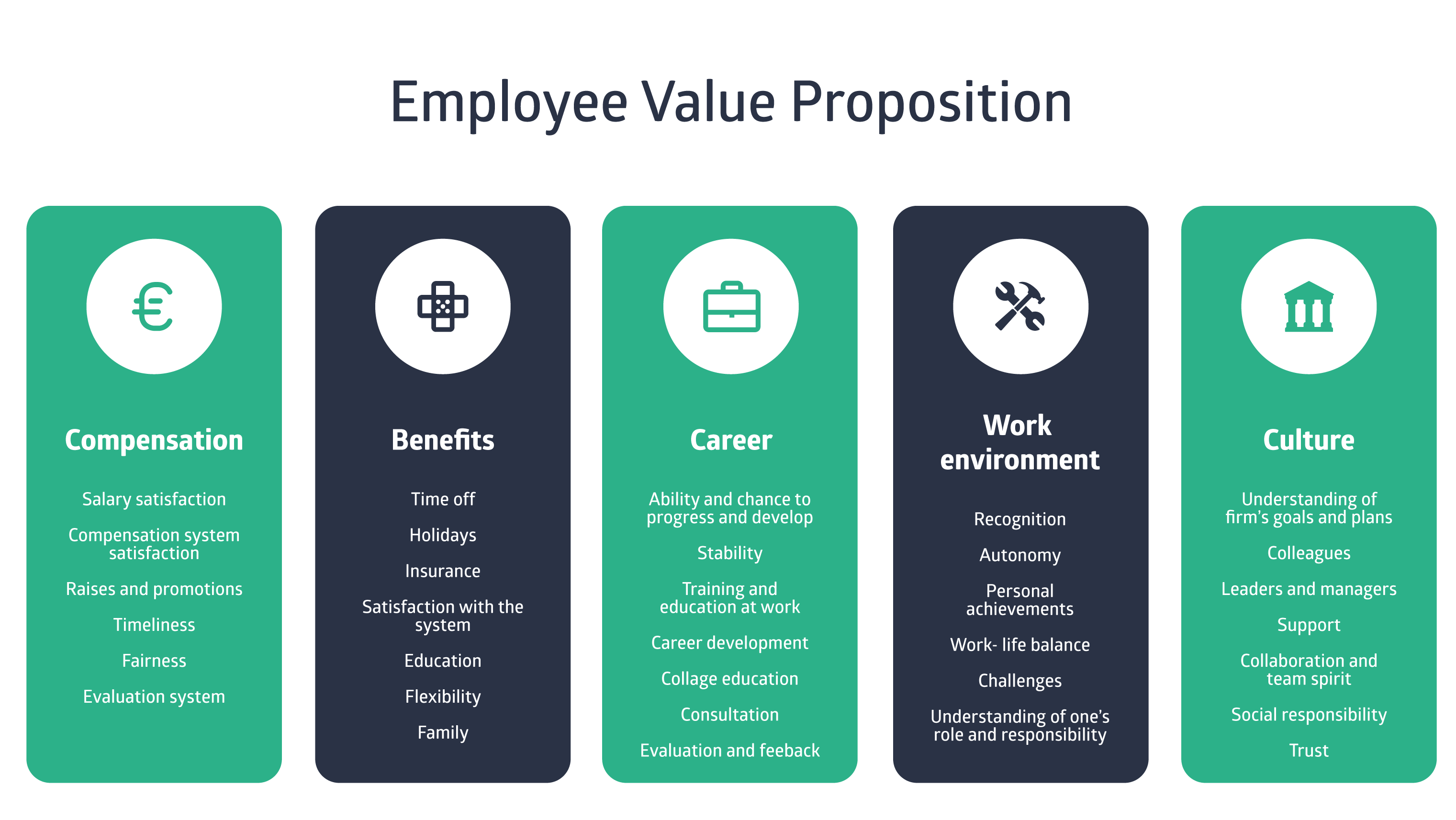 Talk to your current employees - keep in mind that they might burst your little bubble but that's ok - you need to be aware of how people perceive your company. What do they like? What do they dislike? What could be improved and how? Use their answers to plan how to update what you offer going forward.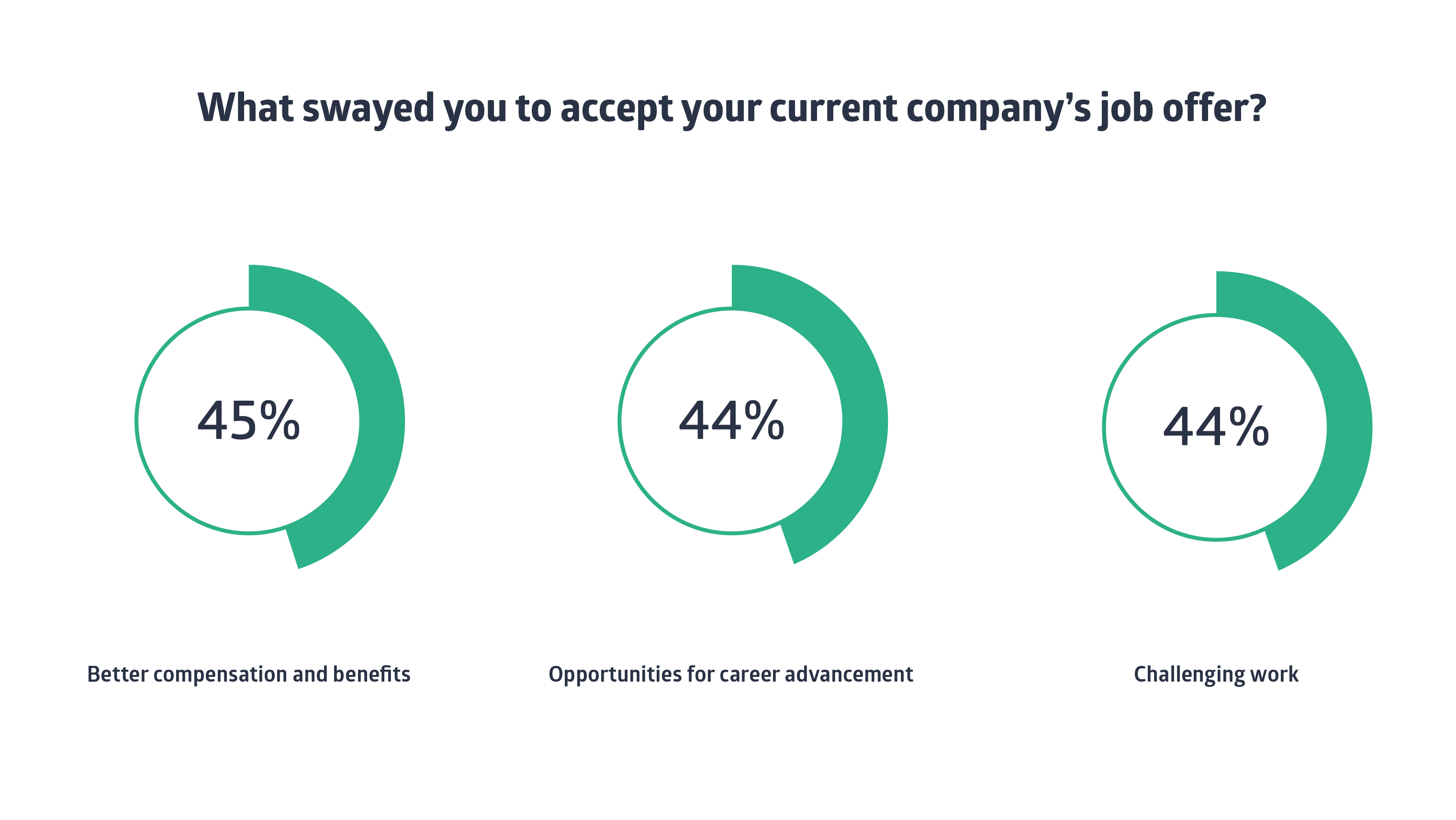 Communicate your values and your purpose - contractually, you are obligated to offer compensation and benefits. Ideally, you will also work hard to ensure that your employees feel great coming to work and that they are taken care of. However, what sets you apart from your competitors is your company's mission - make sure to tell potential candidates how you're making a difference, and how much their contribution will help you to continue doing that.
Condense your EVP into a sentence - even if you have pages of documentation, you should strive to present your EVP clearly and concisely. That small paragraph needs to capture the spirit of what it's like to work for you. Here's how the pros do it:
- "You can make a difference by helping to build a smarter, safer and more sustainable world." – Honeywell


- "We're building a company people love. A company that will stand the test of time, so we invest in our people and optimize for your long-term happiness." – Hubspot



- "We lead. We invent. We deliver. We use the power of sport to move the world." – Nike



- "Do cool things that matter." – Google
Develop content around your EVP and market it -create content around your EVP - posts, videos, webinars, presentations, event exposures - and make sure that your employees know how to communicate it and are well-equipped and incentivized to share it.
Appwizer's Digital Nomad Day: This Appwizer video is the perfect example of how to create content around your EVP. Their efforts in creating a "Digital Nomad Day" (one day when all employees work from outside of the office) grabbed national TV coverage and will forever be immortalized on YouTube for all potential candidates to find and see.
7 actionable tips for developing a killer Employer Branding strategy
Starting work on your employer brand strategy can look like a daunting task at first. But, that's only true if you don't know which elements of it are important and which will fall into place over time. To help you out, we've put together 8 actionable tips for developing an employer brand that will resonate with potential candidates and make them notice you.
1. Assign Ownership Of Your Employer Branding Strategy Wisely
As mentioned, employer branding is only successful when activities move from top to bottom, side to side, and in every other direction This means that different departments need to be involved in creating the strategy and that every employee needs to be aware of it. A traditional siloed approach won't really work because you need to facilitate cross-functional leadership to ensure a cohesive message.
Don't be afraid to hire outside help if you need to, particularly at the start when you're forming a team that will take ownership of your employer branding strategy. It's generally recommended to include several departments, those being HR, policy, legal, and marketing. Here's a pro tip - try to find someone from the finance department who is excited to work on this project. This could mean easier access to a reasonable budget going forward.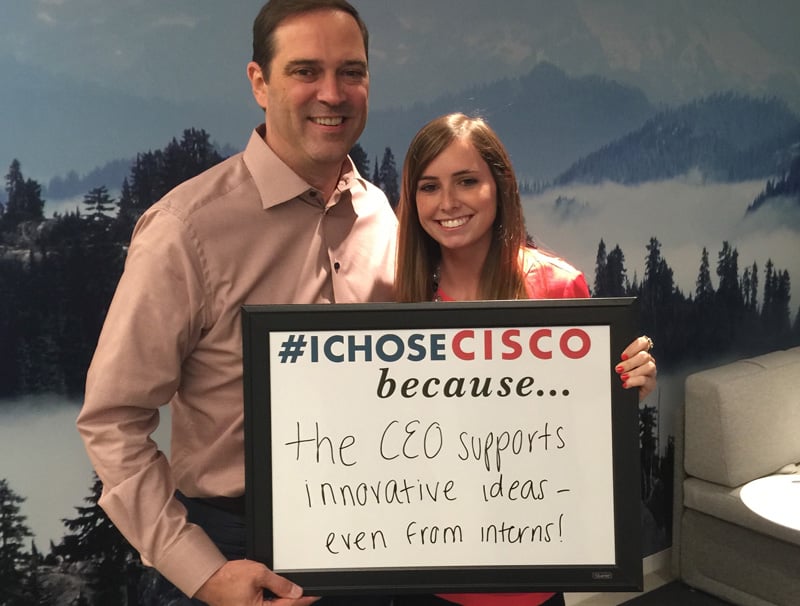 Here's how Cisco's CEO Chuck Robbins supports the company's employer branding efforts by sharing company-centric content on his own social media pages.
2. Educate Your Current Employees About Your Employer Branding Efforts
Not communicating your employer branding strategy with your current employees is a huge mistake. How can they help you refine it if they don't know it exists? How can they spread the word if they don't know they should? You want your communication going toward the hiring pool to be consistent so you need everyone in your company to be on the same page when it comes to compensation, benefits, culture, and other messages.
The best way to do this is to bring new employees into the loop during the onboarding period. Have their mentor talk to them about your employer brand, and provide resources for them to use - employee value proposition documentation, blogs, videos, and others. Also, make sure to share regular updates to keep current employees informed. Employee advocacy platforms, such as Ambassify, can be used to schedule occasional emails to remind employees about open positions, company review possibilities, and more.
3. Own & Manage Your Online Reputation With An Army Of Employee Advocates
A lot of what you as a company have to say will be taken with a grain of salt by candidates. Most of them will do their own online research into your company's culture and how you treat your employees. Look for your company profile on sites such as Glassdoor.com or Indeed.com, both of which are corporate employment review sites. Surprised with what you see there? Are you doing anything to address the negative reviews, or to make sure that the positive ones are far more common to find on there?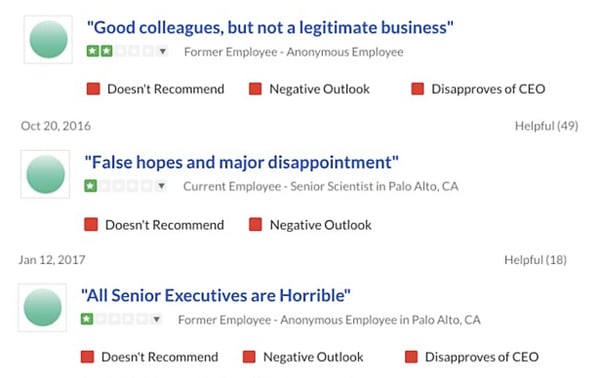 If you want to make sure that your company page doesn't look like the image above, you first need to treat your employees with the respect that they deserve. But then, you need to start controlling the process. The Ambassify platform is a great place to issue regular calls to your employees, and to invite them to spread the word about just how great of an employer you really are. All of your message templates will be in one place and you can segment the email lists so you always send an appropriate email out, depending on the department and the job description.
By using Ambassify, you know exactly which employees participated and can reward their efforts. And, for those who didn't participate, you can change your approach and try from a different angle. Maybe they are not leaving a review because it wouldn't be a positive one? Well, this is your opportunity to find out and address whatever issues they might have!
4. Focus On First Impressions - People Who You Don't End Up Employing Can Become Good Or Bad Ambassadors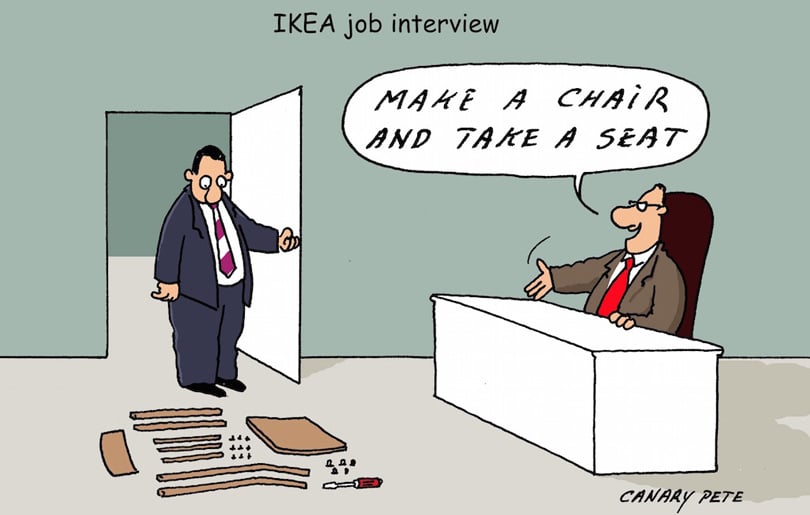 This really is totally up to you and how you've set up your recruitment and interviewing processes. It's understandable that you will not be hiring most of the applicants, but you need to reinforce what's positive in the process. If submitting the application is too complicated or difficult, people will become frustrated (and some will even give up halfway). If the interviewers are not cordial, welcoming, and transparent, the candidates will come out feeling as if you've wasted their time.
You want people exiting your hiring interviews to tell everyone around them what a great experience it was, even if they didn't end up getting the job. You want them to say to their friends, "Hey, Company XYZ is a great company, even though they weren't a good fit for me. They might be great for you - here's the HR person's contact." You accomplish this by being honest about the requirements and the compensation, by creating a tight-knit vetting process and not wasting people's time, and by additionally educating your HR personnel in effective, non-aggressive, and affirming communication.
5. Use Storytelling To Communicate Personal & Interesting Employee Stories That Have An Impact
Digital storytelling is extremely important when building an employer brand, and how well you do it will often be the only thing that separates you from your competitors. Storytelling is all about how you communicate the information you want potential candidates to know, generally in a manner that draws them in deeper and makes them want to learn more about you. Storytelling makes your content - blog posts, podcasts, videos - immersive and interesting, which is why people will spend more time on it than on plain old boring job ads or career sites.
To do a good job with storytelling, use employee stories to address any questions that the candidates might have. For example, if you're trying to answer a question about work/life balance, don't just say "At XYZ, we believe in work/life balance". Instead, show it. Have a current employee tell their story about how the ability to work flexible hours impacts them - they get to drop off their kids at school and pick up breakfast before heading into the office. They don't even have to stress about traffic jams because, whenever they come in, their boss is understanding and knows that they will make up for it.
For example, Lidl Belgium goes to great lengths to educate candidates about their corporate culture. But, instead of harping about it in a mile-long post, they've asked their employees from different departments to share personal stories.


Now, to market their employee value proposition (because these posts are, essentially, talking about parts of it), Lidl Belgium simply needs to tap into their existing pool of employees and have them share the stories online. With an employee advocacy platform like Ambassify, they could schedule employee emails well in advance, adding links to the stories and inviting people to spread the word far and wide.
6. Build An Incentivized Employee Referral Program
While it's not always necessary to offer monetary compensation for employee referrals, large corporations such as Google are seeing great returns with it. In addition to providing an opportunity for employees to earn a bit extra by recommending a qualified candidate, it also gives them a chance to compete with colleagues (keeping a tally of hires internally), or to maybe bring a friend to the company fold.
With an employee referral program, you really want to get super-vetted and qualified candidates. To discourage off-hand submissions, you need to offer a worthwhile compensation to the referrer. This will make them think twice about recommending someone for whom they are not certain is a great fit. Effectively, they might end up doing 50% of HR's work when it comes to reviewing their candidate's qualifications, experience, and more.
The Ambassify platform has an employee referral module that lets you activate your current employees whenever there's an opening in the company. The module allows them to share open positions on social networks, and it allows you to track who was referred, by whom, when, for which position, and was that person ultimately hired.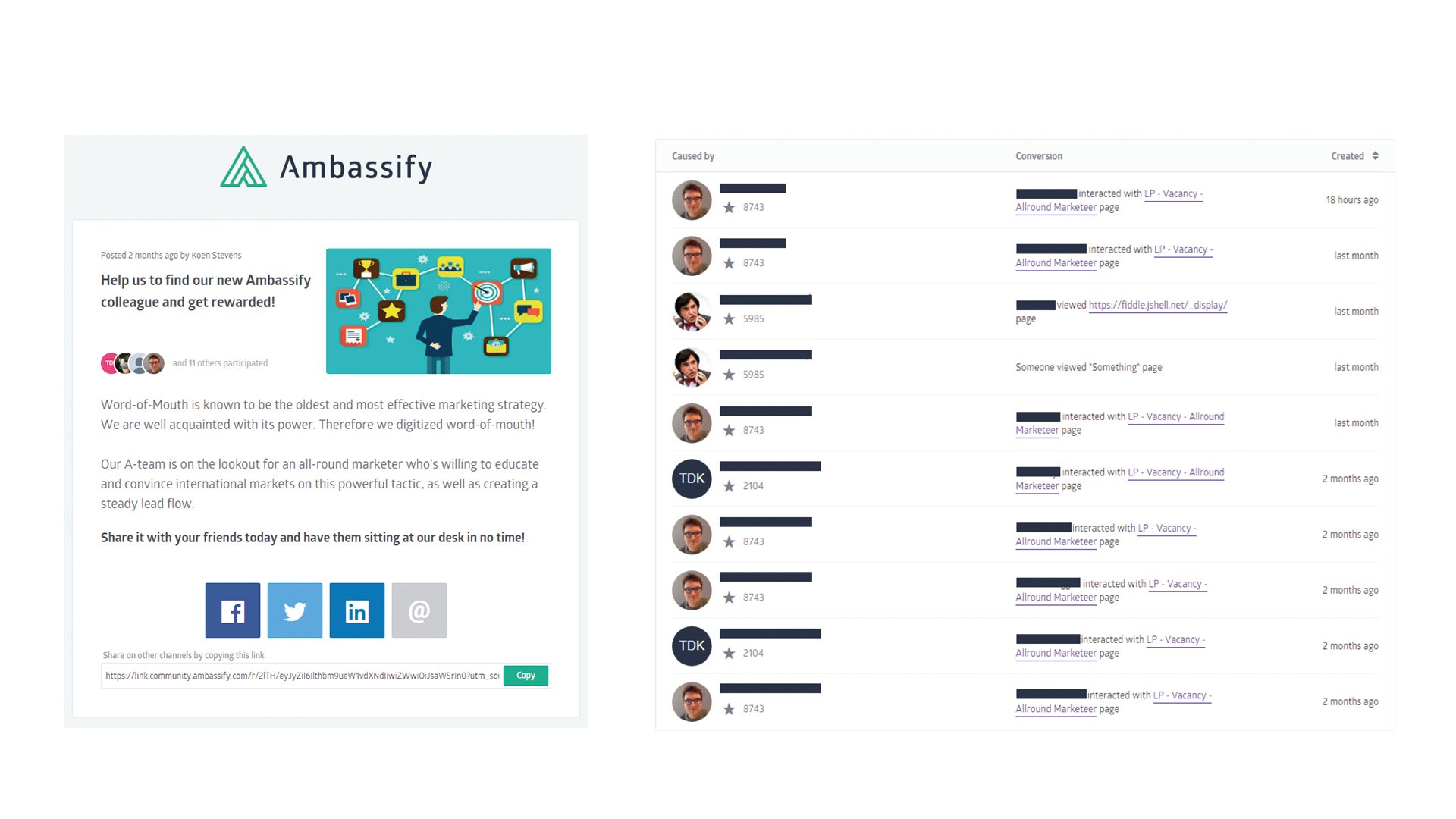 7. Choose Employer Branding Metrics That Matter - Focus On Those That Are Relevant To Real People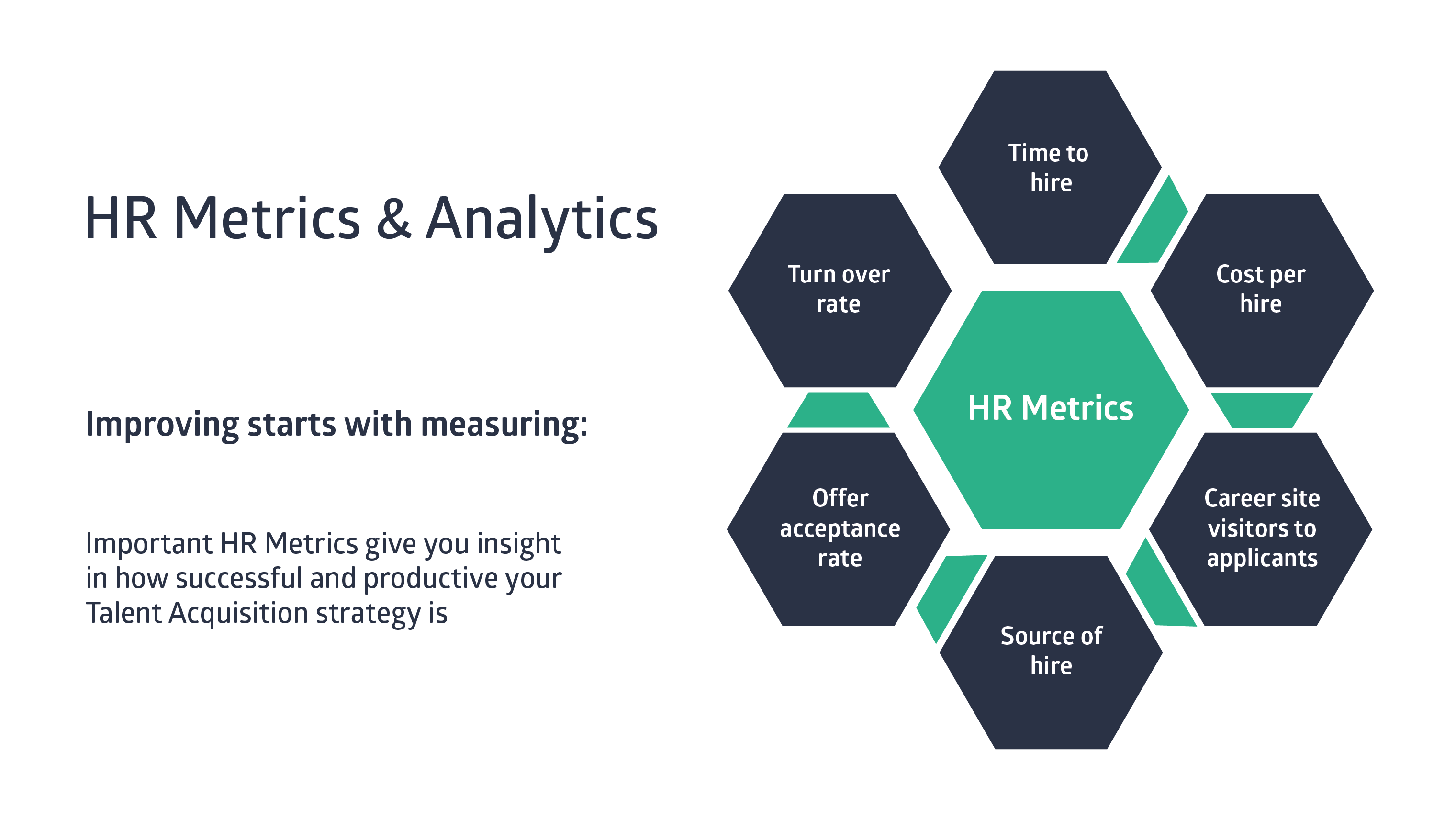 Lastly, make sure to measure the success of your efforts to see if your employer branding strategy is yielding the results you want. The metrics you will focus on will become clear once you speak to your HR and marketing departments, but here are just a few that you should be focusing on:
Retention rates - have they gone up or down since the deployment of the program?
Employee engagement - regular surveys should give clear enough insight into how employees perceive your employer branding efforts. Are they participating? If yes, why? If not, what can you change to get a better buy-in?
Quality of candidates - how is the ratio of interviews to hires? Are new employees coming with better soft skills? Do they adapt more easily? Is the onboarding process shorter? Your HR department will be able to figure out a simple system to measure things in this particular category.
Cost of hire - how much money do you now spend during the hiring process as opposed to when you didn't have a formalized employer branding strategy? Sum up the fees, advertising, testing, and interview time - if the total number is down, you're doing something right!
Brand awareness - specifically, brand awareness as it relates to the recruitment process. Are people coming in more informed about your company? Are you getting out-of-the-blue calls even when you're not advertising an open position? Are your site's 'Open Positions' pages getting more visitors? If these things are happening, it means that your strategy is producing results.
The pipeline - in the past, most candidates came to you via career and recruitment sites. You might find that this changes once you start working on your employer brand - slowly, more and more candidates will start contacting you directly, either through email or through social media sites. Measure this and, once there's a significant increase, start investing in recruitment channels that make sense. Often, these will be review sites, LinkedIn, Facebook, and others that are not yet considered traditional but are on their way to becoming irreplaceable tools for companies and their HR departments.
Use Ambassify To Power-Up Your Employer Branding Efforts

The times are gone when you could completely disregard your company's image and reputation, and still be reasonably certain that you will be able to fill your ranks with qualified and competent employees. Around 86% of recruiters and 62% of employers feel that today's is a candidate-driven market. That's true - those who are not feeling that way are either in denial or on a lucky recruitment streak.
However, your business is too valuable to hitch its success to luck only. 55% of job seekers will go online to research a company, and if the company's employer brand is negative, they will give it a pass. In order to avoid that, you must make a conscious effort to create a place where people want to work, but not only that - you need to own as much of the information that appears about you online as you can.
Ambassify can help you harness the power of your current employees, turning them into employee advocates, and encouraging them to share their personal stories with their networks. We have helped dozens of companies like yours to step up their employer branding efforts, and we're ready to work with you toward achieving your specific goals.
Don't hesitate - contact us and request a personal Ambassify demo today!