LP - Website - Dealer Advocacy use case
Use Case: Dealer Advocacy
Streamline content distribution to your resellers
Solidify your relationship with your resellers and streamline content distribution to amp up your brand presence and awareness with Ambassify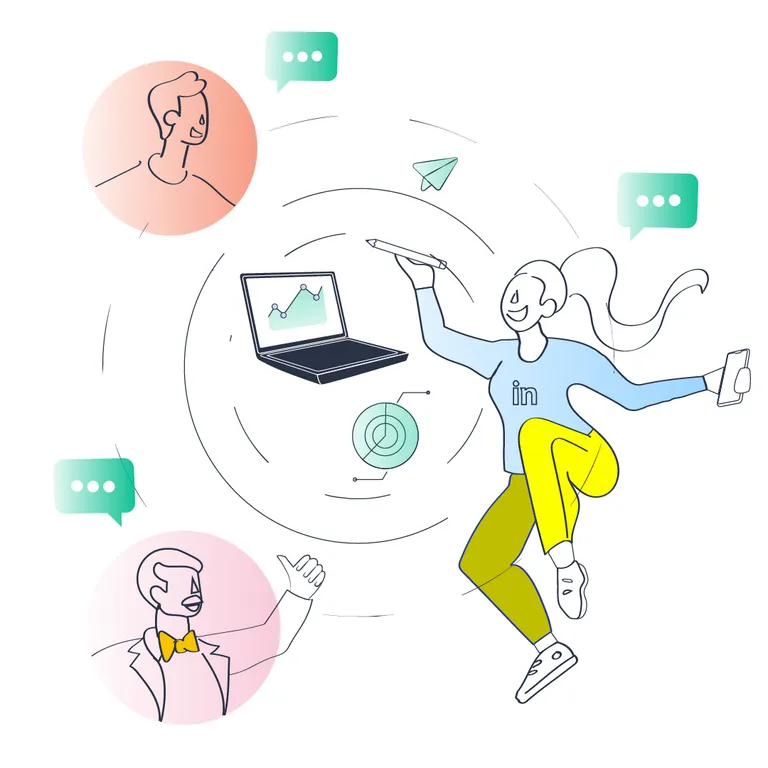 How STIHL distributes content to its resellers
Find out how STIHL manages the distribution of customized content & messaging to its resellers with the Ambassify platform and increases engagement among its members and partners.
Download customer story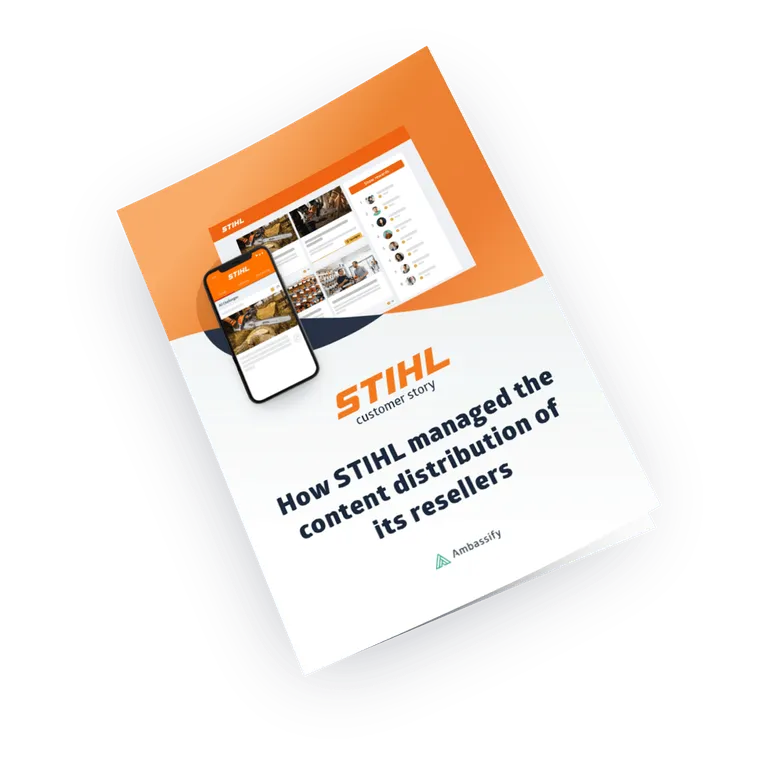 Solidify your brand presence together with your reseller network
By choosing Ambassify, you offer your reseller network a hands-on and frictionless platform to enable them to engage with a wide range of content, establish a smoother and more productive two-way communication while improving and facilitating typical content distribution.
Position yourself ahead of the market
Your competitors also see the value in generating engagement with their reseller network, creating a group of advocates who promote the company, and building a solid brand and awareness.
Your resellers are willing to help you improve your processes, but they lack a platform that offers them a formalized way to voice their thoughts and facilitates the creative process.
Taking ownership of your brand presence
By streamlining content distribution, you'll ensure a consistent and centralized flow of branding efforts while leveraging your resellers' own brand presence online.
On top of that, our centralized platform will help you gather feedback on how to improve how your company operates, make processes more efficient, generate sales, and increase productivity.
Disengaged resellers will cause your turnover rate to increase: without any engagement measures, you'll be missing out on valuable data and insights.
Customers who already chose dealer advocacy
Strengthen your relationship with your reseller network through engagement
Establish a smoother and more productive two-way communication while improving and facilitating typical content distribution, encouraging social media activity and engagement. All in one centralized platform & and mobile app.
Deliver a unified brand experience throughout different channels
Guard branding requirements, provide a unified style for all resellers to use, and save them creation time and effort by distributing pre-approved content. They can still tailor the posts on social to their own needs without needing to create new branded visuals themselves.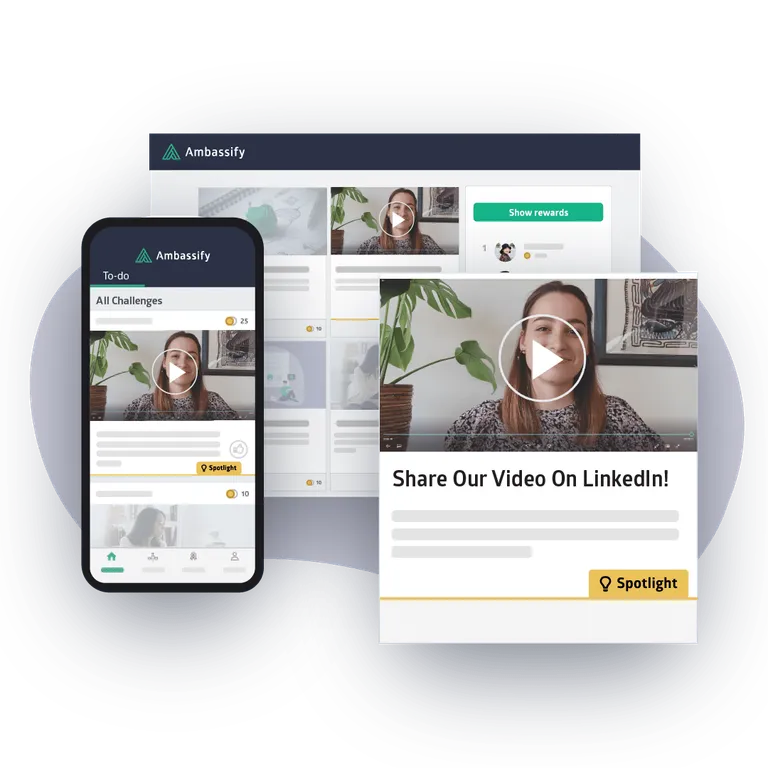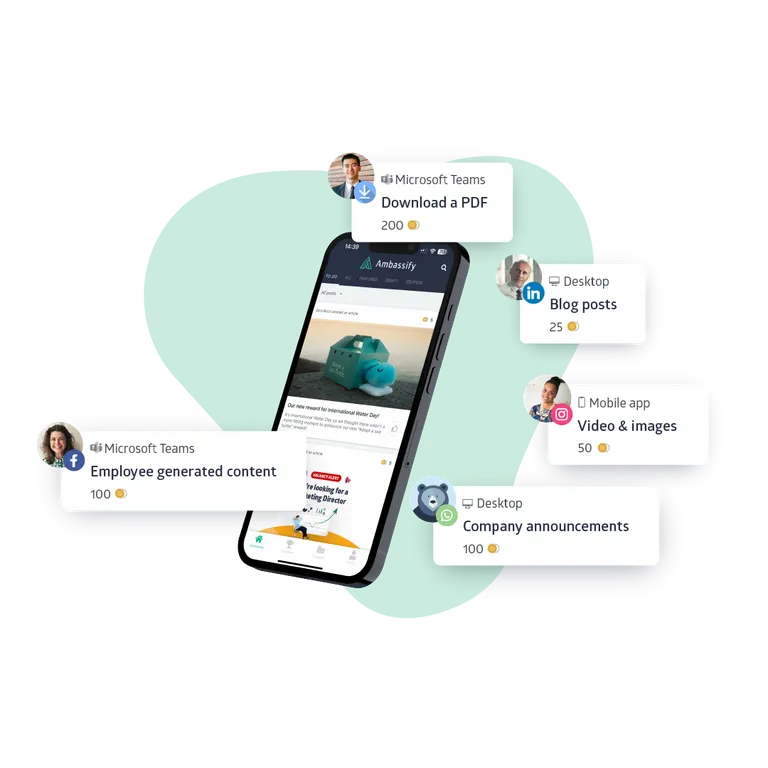 Distribute all types of content in one campaign
Share downloadables, PDFs, images, videos, and other media for specific posts or campaigns in one Ambassify campaign. This makes it super easy to find for all your resellers and immediately use on their social media channels.
Effortless content sharing
Resellers can easily share content onto their social media channels directly from the Ambassify platform in only a few clicks.
Centralized content hub
Resellers can find a variety of pre-approved, branded, and ready-to-go content in one place, immediately accessible and easy to share.
Survey and ideation options
Ambassify allows you to also set up surveys, forms, and tailored questionnaires to ideate campaigns and gather feedback and insights.
Want a real-life example?
See how our clients built a reseller community with Ambassify