LP - Website - Zapier
Integration: Zapier
Connect your apps and automate your workflows with Zapier
Quickly integrate Ambassify to 6.000+ apps and automate integrations to free up time and focus on the things that matter the most.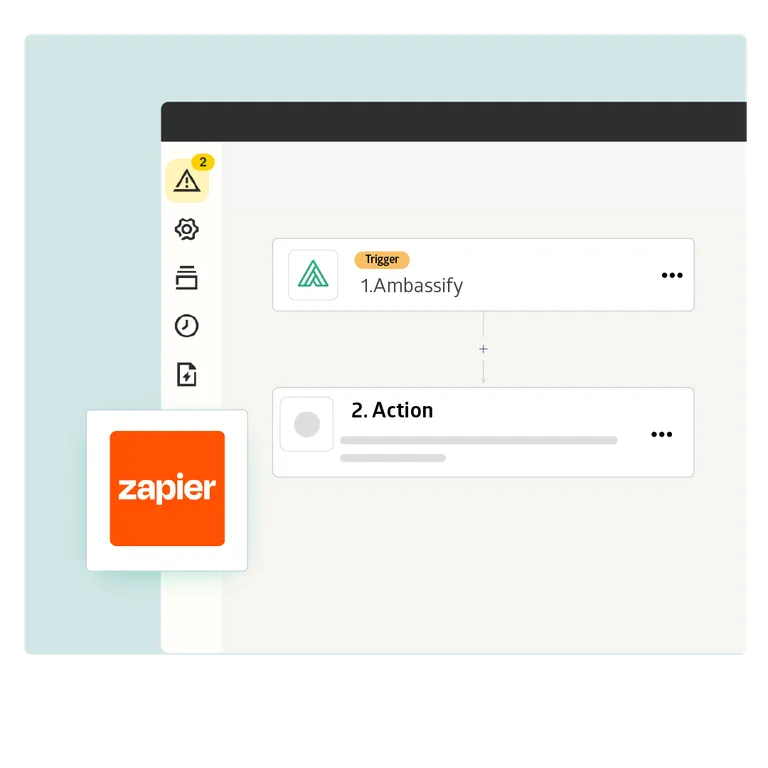 Trusted by leading companies
Automate your work in Ambassify with Zapier and increase productivity
Zapier lets you connect Ambassify with thousands of the most popular apps, so you can automate your work and increase productivity in your teams — no code required.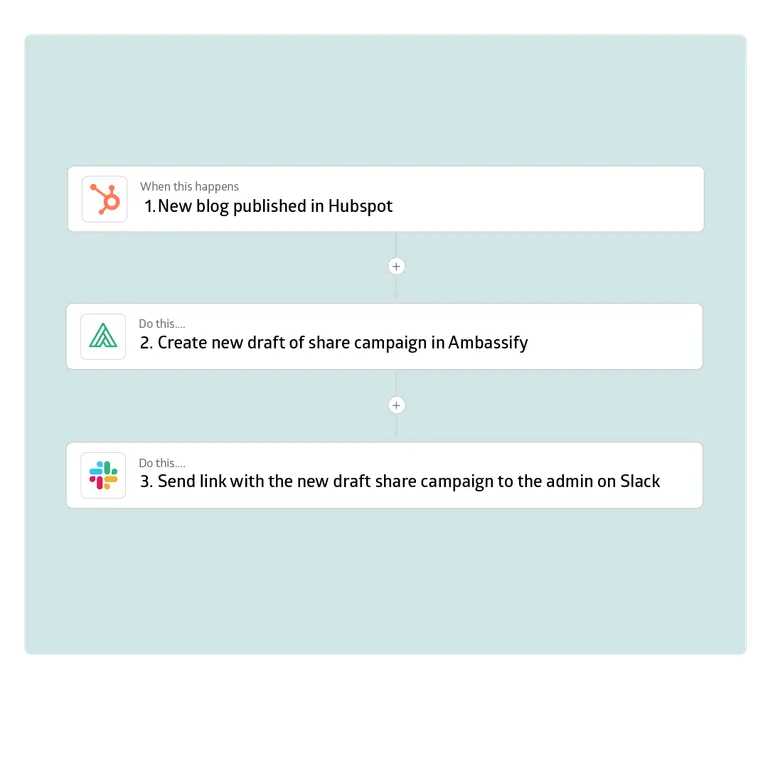 Create automations to facilitate your work in Ambassify
Zapier will allow you to build the automation that meets your needs and connects your existing apps to our platform, integrating Ambassify with your most used tools.
Create your automation, and Ambassify will provide support for the integration with Zapier to free up time for your teams.
Check out our Zapier page
Discover our integrations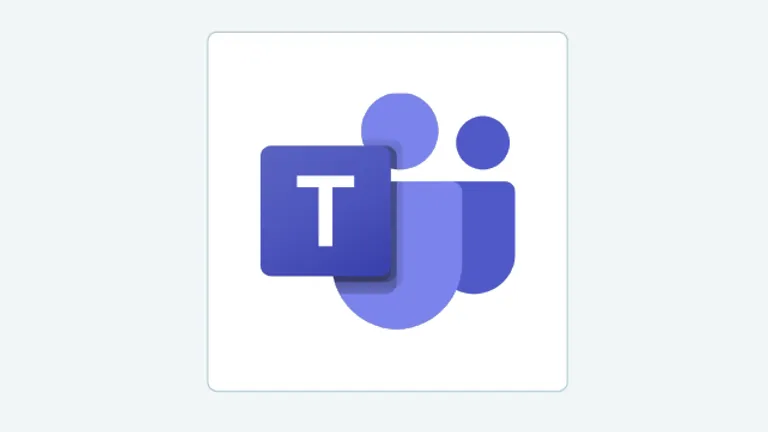 Integrate your Ambassify community within the Microsoft Teams desktop, mobile, and web apps for seamless access and regular engagement.