LP - Website - Browser Plugin
Tag people & companies with our browser plugin
Turn any link, LinkedIn post, or Tweet into a campaign from your feed and tag people & companies in the post description.
How it works
Trusted by leading companies
Turn any link or post into a campaign.
On the spot, with only a few clicks.
Boost your LinkedIn & Twitter posts or share industry-relevant content with your Ambassadors.
The browser plugin transforms posts and links into campaigns directly from your LinkedIn & Twitter feeds.
1

Add the browser extension in one click

Ambassify's plugin is now available on the Chrome Webstore and on the Microsoft Edge add-ons store. Search for it and easily add it to your browsers.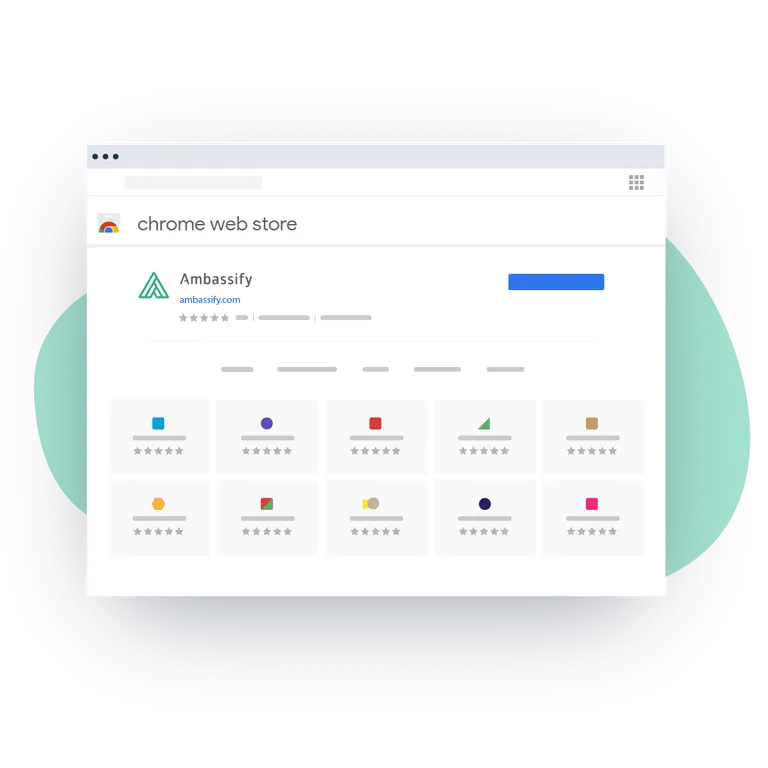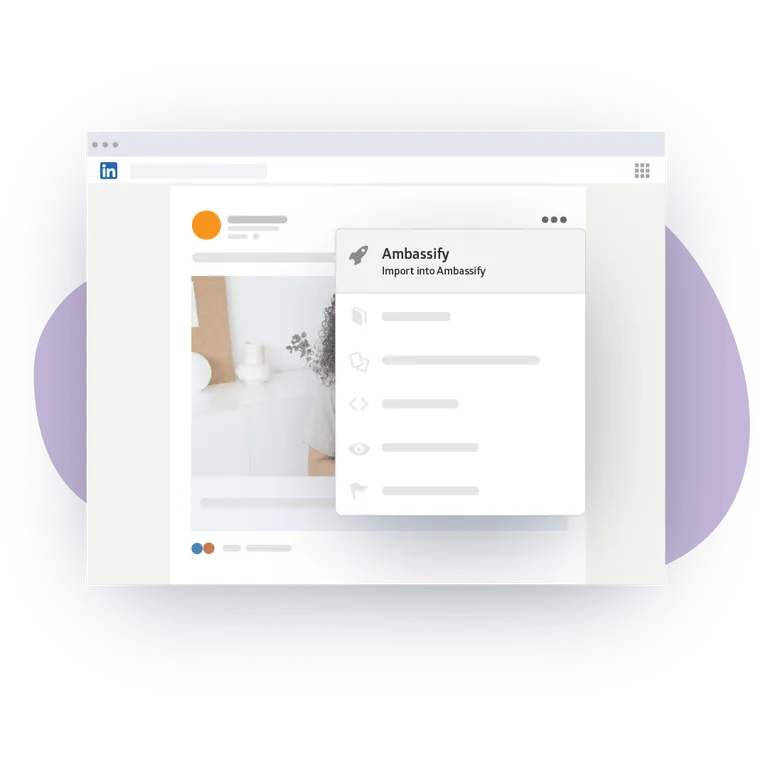 2

Easily access the plugin from every post or link

Click the 3 dots on the top right corner of any LinkedIn post or Tweet, or right-click on any link to export a post or link into Ambassify
3

Tag people and companies in the post description

You'll have instant access to the campaign editor, where you can tag people and companies in the default LinkedIn post description.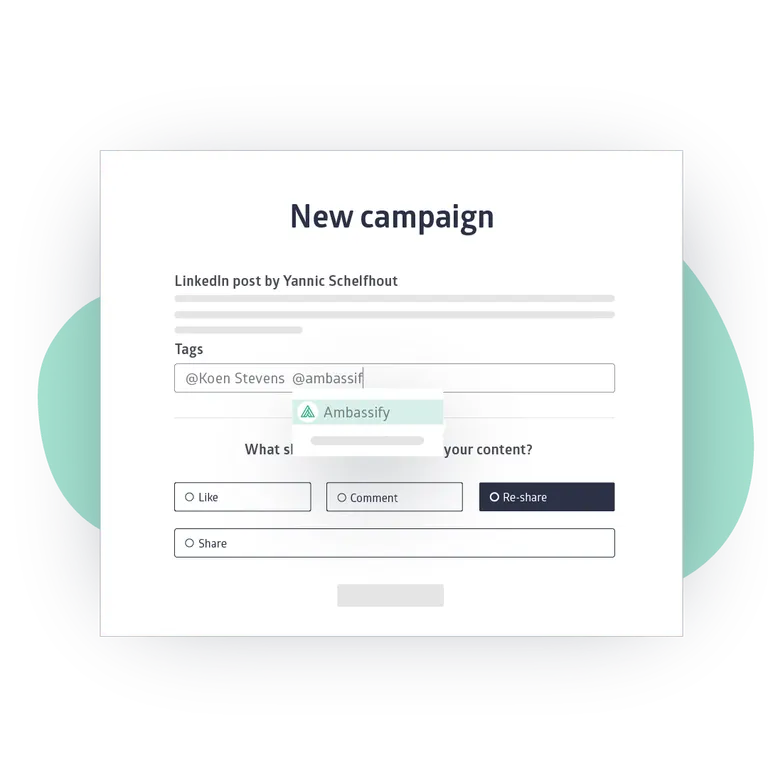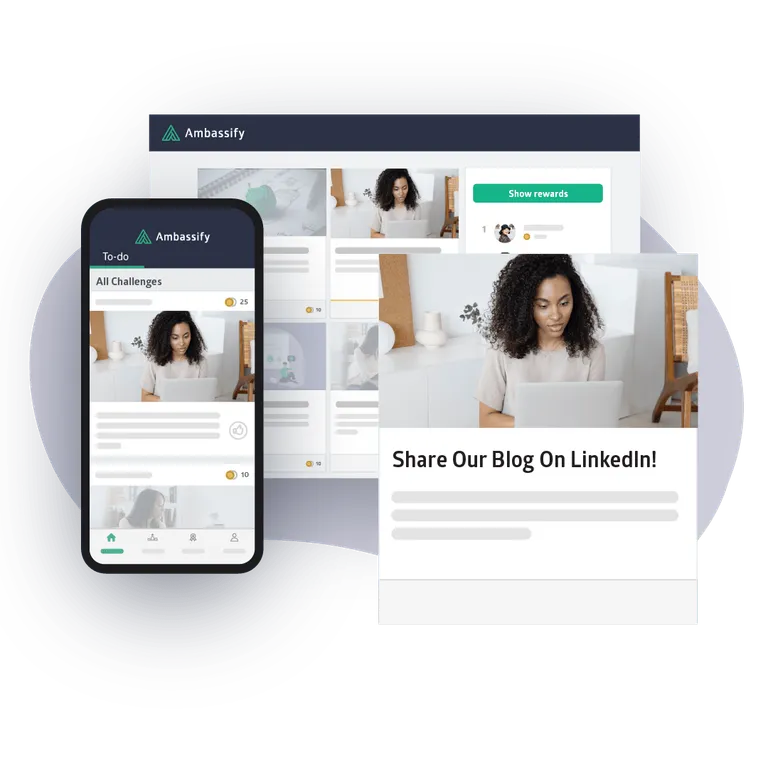 4

Finalize and set the campaign live

Add the finishing touches to your campaign and set your newly-made campaign live. It will be available in the community feed.
Set up your campaigns
while browsing your feed.
The plugin is integrated in the default post menu on every LinkedIn post. The way you continue to set up the campaign is the familiar Ambassify way.