Social media and employee advocates play a crucial role in the hiring process today, and the facts don't lie about it. Over 94% of recruiters use LinkedIn to recruit new candidates, while 79% of job seekers use social media to find a new job. Another 13% of social media users say that the information they posted on social media helped them to get a job.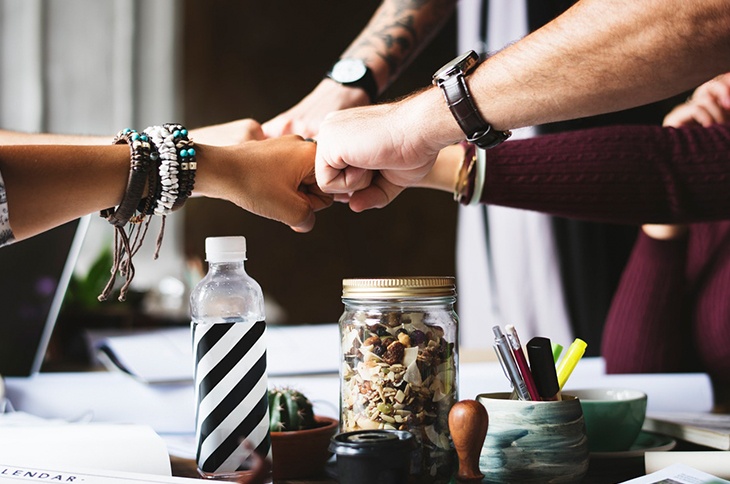 With all these strong facts and figures, you can't image companies still hang on to traditional channels like headhunting bureaus and expensive job offer websites to feed the recruitment process. And still, this is the reality we face today.
In this blog post, I give 5 actionable tips about how to involve your employee advocates in the process to find the perfect candidate.




1. WHERE TO START?
Nobody can tell your story as enthusiastic as your employees.
They have a passion for your company, your brand, your product or service and your company culture. When there's passion involved, involving your employee advocates in the recruitment process is easy. They live your brand, from day to day.
Global companies like Deloitte, Sodexo and L'Oréal understand the power of their own employees and proactively recruit via social media and employee advocacy.
Why?
Because your employee advocates are very likely to be connected to people on social media with a similar background and job profiles as themselves. Imagine the number of relevant profiles you have access to through your employee advocates.




2. WHAT ROLE CAN MY EMPLOYEES PLAY WITHIN THE RECRUITMENT PROCESS?
Imagine you are looking for a new marketing manager!
Exciting, right?
Asking your brand advocates to share the vacancy on their personal social networks is just one piece of the puzzle.
Nevertheless, this is for many companies the only use case.
Let's give you some insights and tips on how your employee advocates can play an active role in the recruitment process.

2.1. REVIEWS
The most popular website to read reviews from employees about their employer is without any doubt Glassdoor.
Not only employers google their (future) employees, future employees google your company as well. Don't miss out on this opportunity by not being present on Glassdoor.
If you are doing a good job, Google puts you even higher in the ranking.
So, why not actively encourage and make it drop-dead easy for your employee advocates to leave an anonymous review on Glassdoor to boost your company image?
Once you've stacked up a good amount of reviews, we suggest to include a direct link to your Glassdoor company page in future vacancies. It's social proof, and that's what matters nowadays.

2.2. REFERRALS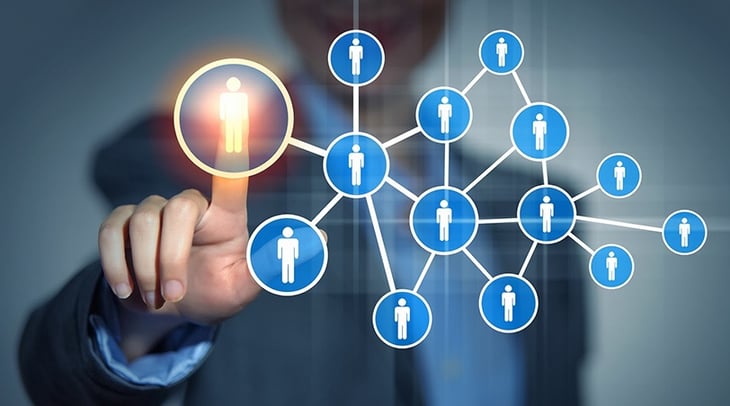 Let me start this one of with a statistic.
According to a Monster.com survey, 65% of respondents said they would consider an opportunity for a new job if they learned about it from a personal connection.
At Ambassify, our search for a Marketing Manager went 100% through referrals we collected through our own employees.
Let me give you some insights in our referral recruitment process. We are a fairly small team giving us access to a total of 6.820 professional connections (duplicates included). Out of those connections, 2.247 connections are active in the field of marketing. We had no insights on the number of people that are actively searching for a new opportunity.
Based on our beautiful, nevertheless unsexy location, we received 13 qualified job offers, just through recommendations from our own employees.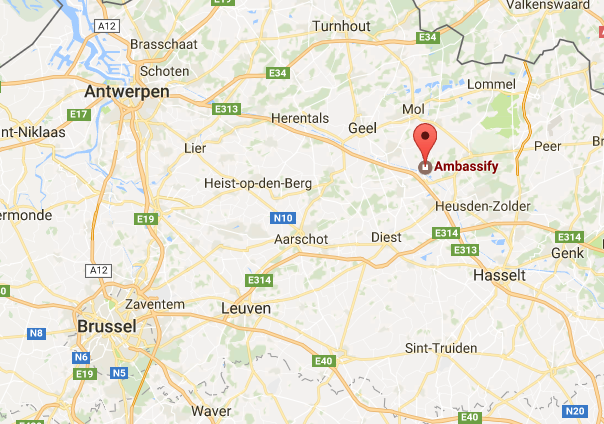 Imagine the pool large companies can start fishing in. The potential is immense, while the effort is minimum.
And why not reward the employee that brought in the new candidate? This is something we'll tackle a few paragraphs later - what's in it for them?

2.3. SHARE
At the beginning of this article, I explained that asking your employees to share your vacancy is just one piece of the puzzle.
Of course, it makes sense to let them talk about the opportunities your company has to offer.
Towards perception, this is a well-thought strategical move.
People notice your company is doing well due to the search of a new profile. And of course, new potential employees you haven't thought about during the referral process and thus slipped through the maze of the net still have a chance to start working at your company.
There are companies that just focus on the sharing of company content. Our approach of building a relationship first has proven better results.

2.4. REFERENCE
In general, potential candidates meet the HR manager and sometimes someone from the team he or she will be working in.
Based on the people you've met, you need to make your decision.
Will I start working at company X, yes or no? It's a hard choice, right? Especially since you don't know how it's like to work there. Of course, the HR manager can answer most of your questions, but wouldn't it be much more helpful to hear all this from a current employee?
How's the work/life balance? Is there any sort of entertainment during short breaks? Do we have access to lunch or can we order something via the front desk? And what if my child gets sick during business hours?
We are convinced future employees chose much faster for you when the HR-manager says at the end of the job interview: "Well Pieter, here are 3 people from the marketing and communications team you can call and ask them anything. Why not even go and grab a coffee, so you can learn how it's like to work for us".
Creating a database of employee advocates that volunteer to be such a reference can be part of your company's recruitment process.

3. Godfather
Taking a new professional direction is always a big adventure.
New colleagues, a new building, new procedures to follow, … To make your new employees feel at ease, you could create a "Godfather / Godmother" database.
People from the HR-department can assign new employees to you. Your task? Make hem feel at home as fast as possible. Consider the godfather as your personal mentor for the first weeks.

4. What's in it for them?
A question we get a lot.
A general takeaway is that (employee) advocacy starts from a deep passion for the company, the brand, the product and the culture.
The success of a good employee recruitment flow lies in the fact of identifying the right people to involve in this process. Not everyone possesses the advocacy DNA.
By focussing on finding your genuine employee advocates - for whom we have special procedures in place -, we notice people participate even without being rewarded. They do this because of the social status they gain and the simple fact of belonging to a group of like-minded people.
Nevertheless, providing business-minded rewards can deliver a nice surprise for your good employee advocates. Some inspiration:
Free access to an event

LinkedIn recommendation or endorsement from your boss

A killer parking spot close to the main entrance

A bottle of champaign

A trophy

A company sweater
In this post, we zoomed in on the recruitment process, which is also just one piece of the puzzle when we talk about employee advocacy.
Employees can truly leverage your brand on all different grounds. We leave you with some strong statistics.

Related blog posts: