Employee Rewards: 10 Ideas That Your Employees Will Love
Showing appreciation to your employees must be a priority in the workplace. Employees that don't feel valued or appreciated in their companies don't waste time looking for a place that does make them feel that way. This is why as a manager in your company, showing recognition is crucial, and Ambassify is here to suggest to you 15 ideas you can take inspiration from to make your employees feel appreciated for their efforts and hard work.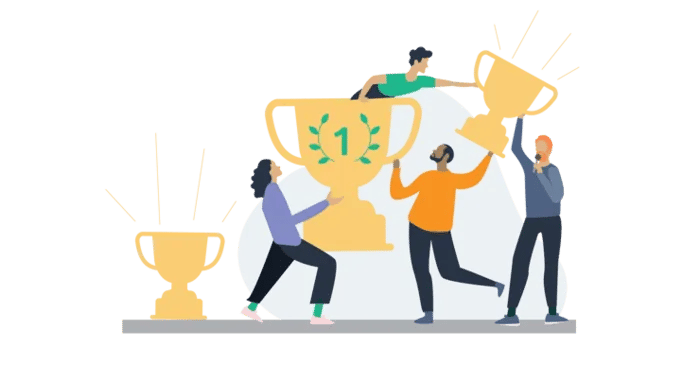 It's no secret that a lot of employees don't feel appreciated at their current job. The thing is, when that feeling sets in, it doesn't take long before they start looking elsewhere for a place that does make them feel valued.
Since we all spend most of our days at the workplace, it's just natural that we want to be in an environment that makes you and your efforts feel valued for your work. This is why you want to make sure you're providing that kind of environment for your employees. If your employees lack motivation and their performance is suffering because of it, then it's your company's responsibility to change that.
The good news is that it doesn't take much for employees to feel appreciated, respected, and valued at the end of the day. If you haven't already taken steps to launch an employee recognition and appreciation program in your organization, here are some innovative ideas you can implement to do just that.
Suppose you're running an employee advocacy program that allows employees to collect points and exchange them for rewards, such as Ambassify, for example. In that case, here are ideas here that could be incorporated into that or to get inspiration from.
Some of these ideas might be a bit pricey, sure, but they're here for inspiration. Let your imagination roam free, and remember: the most important thing about rewarding employees is that you do it in a way that genuinely fits your company culture. No matter what you pick, any way to show your employees how much you value them will work wonders!
1. A full week of sleeping in
There's nothing worse than life happening on a Sunday evening, right? And did you know how many short- and long-term repercussions sleep deprivation can cause?
By rewarding employees with a whole week of sleeping in, not only will you let them catch up on some much-needed rest, but you tell them it's okay not to worry too much about being late to work. They can sleep in, run their errands, or do their exercise routine — all without getting up at 5 AM and getting stuck in traffic!
2. Showcase your employees of the month on a giant wall clock
There are 12 months in a year as well as 12 hours in a day, which means that you can neatly fit everyone into your wall clock display and hang it somewhere where it will be noticed, like your lounge, lobby, or reception area.
The element of public recognition that goes with this is something employees appreciate and remember for a long time. Instead of pictures, you can even use flattering sketches of people — that way, they can't complain that you picked a bad picture of them!
This makes also for a nice and engaging social media post to showcase your employer brand online and demonstrate how much of a caring and rewarding employer you are.
3. A handwritten "thank you" note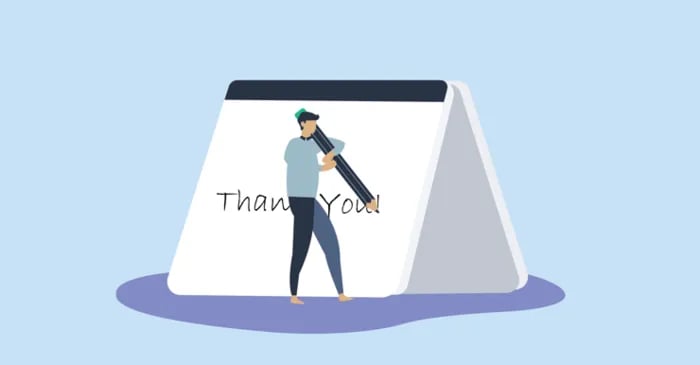 You can't get more personal than putting in the thought and effort needed to craft a great "thank you" note. It might look inconsequential to you, but you'd be surprised how much employees appreciate it.
It really shows a tremendous amount of care for your employees, and it's something not everyone would take the time to do. And, hey, if you want to get some extra points on the best-boss list, try sending the 'thank you' card with a day off enclosed.
4. VIP parking spot
A VIP parking space that's right next to the entrance to the building is not just convenient — it's a sign of prestige. Rotate one such spot between your employees every month and let them feel the thrill of owning the best spot in town.
5. Lunch with the boss
Depending on the size of your organization, chit-chat with the CEO might be hard to come by. An employee who wins this reward will feel appreciated and respected, which will give some time to get to know the big boss a little bit better and maybe even a chance to pitch their ideas to the ultimate decision-maker.
Your CEO, on the other hand, will get an opportunity to connect with employees that they don't usually get to see, fostering a sense of community and strengthening the overall culture.
6. Social media feature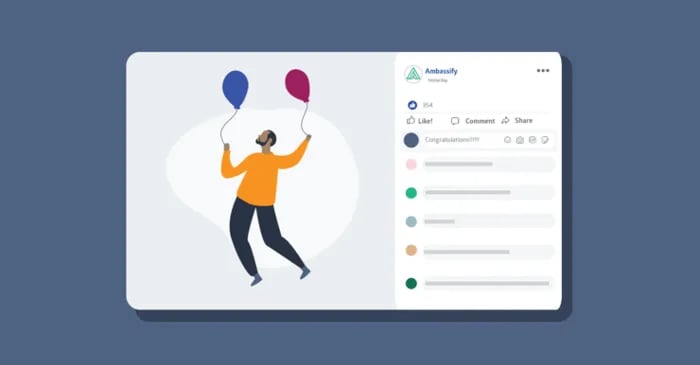 Going public with employee recognition via social media and newsletters, for example, is a great and cost-effective way to shower someone with praise and make them feel special. It tells other employees that the company takes note of every employee's win and is more than happy to brag about it to everyone.
7. An after-work event at the office
All work and no play make Jack a dull boy, indeed. Fix the problem by allowing your employees to organize some informal get-togethers and gatherings at the office.
Think Friday afternoon, think 5 pm, think some refreshing drinks, finger food, and good company. It's the perfect occasion to bond among colleagues, relax a bit and get to experience the work environment as a place of meaningful relationships and fun, instead of only a place of strict deadlines and back-to-back meetings.
8. Attend a conference of choice
It's a sign of confidence when you let an employee choose a conference they want to attend. You're trusting them to make a decision that will benefit both their professional growth and your company while making use of your budget.
At the same time, you're offering them the possibility to dive deeper into something they might need to improve their performance in your company or something they are just interested in and will provide personal enrichment. Employees appreciate that level of trust and will rarely abuse it.
9. Mentorship hours from the CEO
Again, granting access to probably the busiest and most influential member of your team is a sign of respect and appreciation. The employee in question will have an opportunity to learn from the decision-maker, leading to a greater appreciation of why the company does what it does.
Not to mention that it's an invaluable opportunity for the employee to glean the skills needed to rise through the company ranks and help shape their vision of where they see themselves in the company in 5 years' time.
10. Monetary employee rewards
Monetary rewards are, by far, the most utilized type of employee rewards because bonus schemes are easy to implement, and I'm pretty sure no employee will dare say no to more money, right?
However, it turns out that monetary rewards such as bonuses are not an ideal solution when it comes to employee recognition. Let's just say that they can turn into a nuisance rather than a prize more often than not.
To be fair, though, there's one thing that can be considered a kind of monetary bonus that you should look into: headphones, mugs, phone cases, laptop cases — these are things that employees use every day at work but can be pretty pricey. Show your appreciation by ensuring that everyone in the office has access to the basics that they need.
We hope this extensive list of employee rewards and appreciation ideas helped you find inspiration for your organization's personalized employee recognition program. Regardless of your industry, your employees are your greatest asset — make them feel respected and valued, and they will give it their all to make sure that your organization comes out at the top every single quarter!
Discover how to tailor Ambassify's gamification and reward options to your company!
Chat with an expert