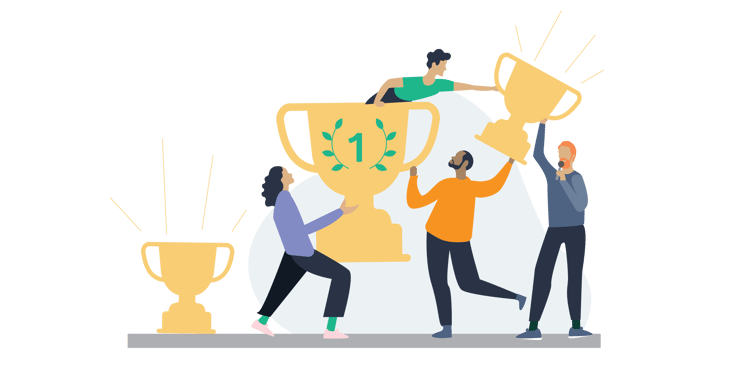 According to a Gallup poll, 50% of employees who don't feel appreciated at their current job say that they will leave it within 12 months.
Before they leave, they will do the task expected of them, nothing more - poor motivation and performance usually go hand in hand with feeling unrecognised at work.
Also, and they will take an extra 15 days of sick leave during that year, just to add insult to injury.
The above paints a pretty ugly picture, right? You certainly wouldn't want to have any of these employees working for you.
Well, here's something that you might not like hearing:
If your organisation is made up of more than 10 people, 5 of them feel under-appreciated because they haven't been commended for good work in the past year (

Gallup, 2016

),





The resulting lack of motivation - as well as poor performance associated with it - is the responsibility of your company - your managers, your HR department, and your execs.




This is a tough pill to swallow, we know.
The good news is that it doesn't take much for employees to feel appreciated, respected, and valued. If you're reading this, that means that you've already taken the steps that you need to start building your employee recognition and appreciation program. The only thing that's missing now are meaningful employee rewards.
That's where we step in!
To help you create an engaged and appreciated workforce, we have created this list of 25 employee rewards and appreciation ideas.
Take a quick look through them to get inspired.
You can tailor these rewards to suit your needs.

If you're running an employee advocacy system that allows employees to collect points and exchange them for rewards (ahem - check out how Ambassify does it), there are ideas here that could definitely be incorporated into that.
A great choice for an employee recognition strategy, once the company gets above 50 employees, is to implement an off-the-shelf solution. There are a number of employee recognition apps to help manage that process.
Alternatively, you can curate this list, pick the rewards that you like, and give your managers and HR specialists a green light to use them when rewarding employees for work anniversaries, successful project completions, and similar.
The point of our employee rewards ideas list is that it's a mixed bag - some things cost money and others don't. Some are easy and quick to implement while others take time. Feel free to use any of the ideas here but also get inspired to come up with appreciation rewards that will work best in your organisation. The most important thing about rewarding employees is that you do it in a way that genuinely fits your company culture, and that you spend those extra 5 minutes to think about what would make THAT reward really pop for THAT employee!
Unique Out-of-the-Box Employee Rewards
(7 Ideas)
A Full Week of Sleeping In
Why this works:
There's nothing worse than when life happens on a Sunday evening, right?
By rewarding employees with a full week of sleeping in, you let them let life happen without worrying too much about being late to work. They can sleep in, run their errands, or do their exercise routine - all without getting up at 5 AM and getting stuck in traffic!


Consider letting employees choose when they want to take advantage of this reward - some weeks will work better for them than others, and that flexibility is what makes this reward special.
Hard Pass On a Difficult Client/Project
Why this works:
In addition to being a time-suck, some projects (and clients) simply drain the life out of your employees.
In most companies, these projects end up on the desk of a select group of employees in any case, and every one of them will appreciate this reward for what it is - a sign that you're paying attention, and that you notice their level of contribution to the big picture. After all, they didn't sign up to deal with every difficult client or project, did they?
Custom Action Figures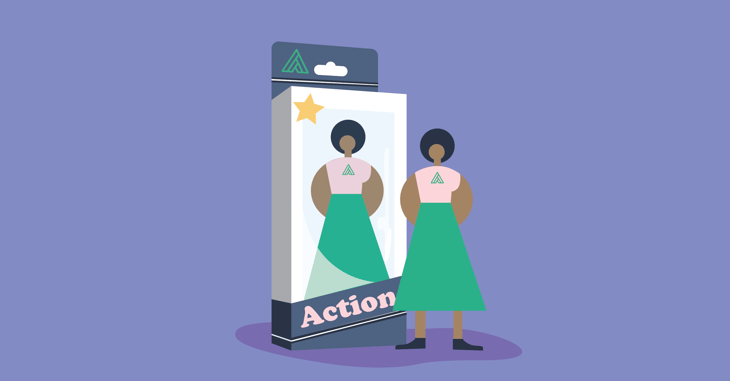 Why this works:


Give your new hires something to talk about on their first day by gifting them with their own custom-made action figurine. It shows that you think of them as a part of the team from day one.
Additionally, this makes for a great first impression and provides new employees with a social media-worthy story about their new company. If you want to stand out from the crowd and rock employer branding at the same time, this is how you do it!
Have the Boss Run Your Errands for the Day
Why this works:
This reward helps employees and managers connect better.
Employees get to have a chuckle or two at the fact that their superior is picking up their groceries, or returning a wrongly-delivered order. This also frees up some of their time and helps them focus better at the tasks that need doing at work.
The manager, on the other hand, gets to see the complexities of the employee's life. Although he or she has a personal life too, it never hurts to put yourself in another person's shoes for a day. Most of us tend to discover that we're all much more similar than we care to acknowledge.
A Personal Assistant for a Full Week
Why this works:
Having your own PA is a dream for many employees, and it's a sign that they're doing something right at work.
Reserve this employee appreciation reward for those people who've just wrapped up an especially difficult project with great success, or have been putting in consistently excellent work for months on end.
Bonus Tip: We'll deny we ever said this if you spill the beans but this is also a great opportunity to assess the employee's managerial skills. Do they manage to do more top-priority work when they have a PA and focus on the big picture only? How do they manage their PA's time? As a manager, you can glean a lot of insight by observing from the sidelines during this week.
Commission an Oil Painting (or a Caricature Sketch)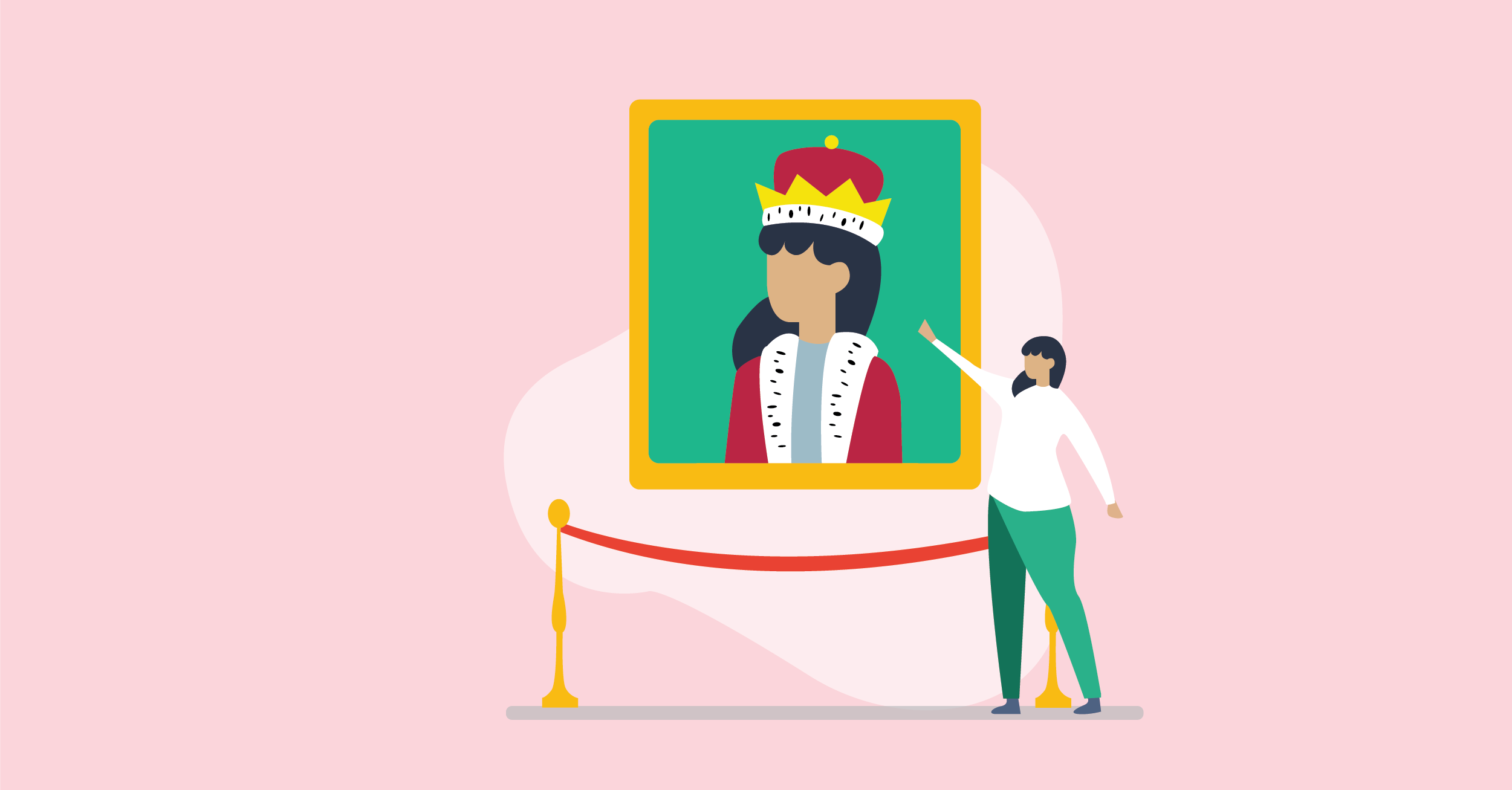 Why this works:
For those major work anniversaries, go all out and make the reward count.
Pictured above is an oil painting that Scopely, a mobile gaming company, gives to all their employees as a sign of appreciation for sticking around and doing great work for a full year.
This is an incredibly smart move because:
A lot of them can't tell you a single good reason why they should stay where they are.




Your own oil painting is a pretty great way of being reminded that you are appreciated, as well as surrounded by people who know and value you, don't you think?


If you're on a budget, a fun, tongue-in-cheek caricature will have the same effect. It's not about how much money you've spent on an employee reward - it's about the amount of thought and effort that went into making sure that it means something to the employee you're honouring.
Showcase Your Employees of the Month on a Giant Wall Clock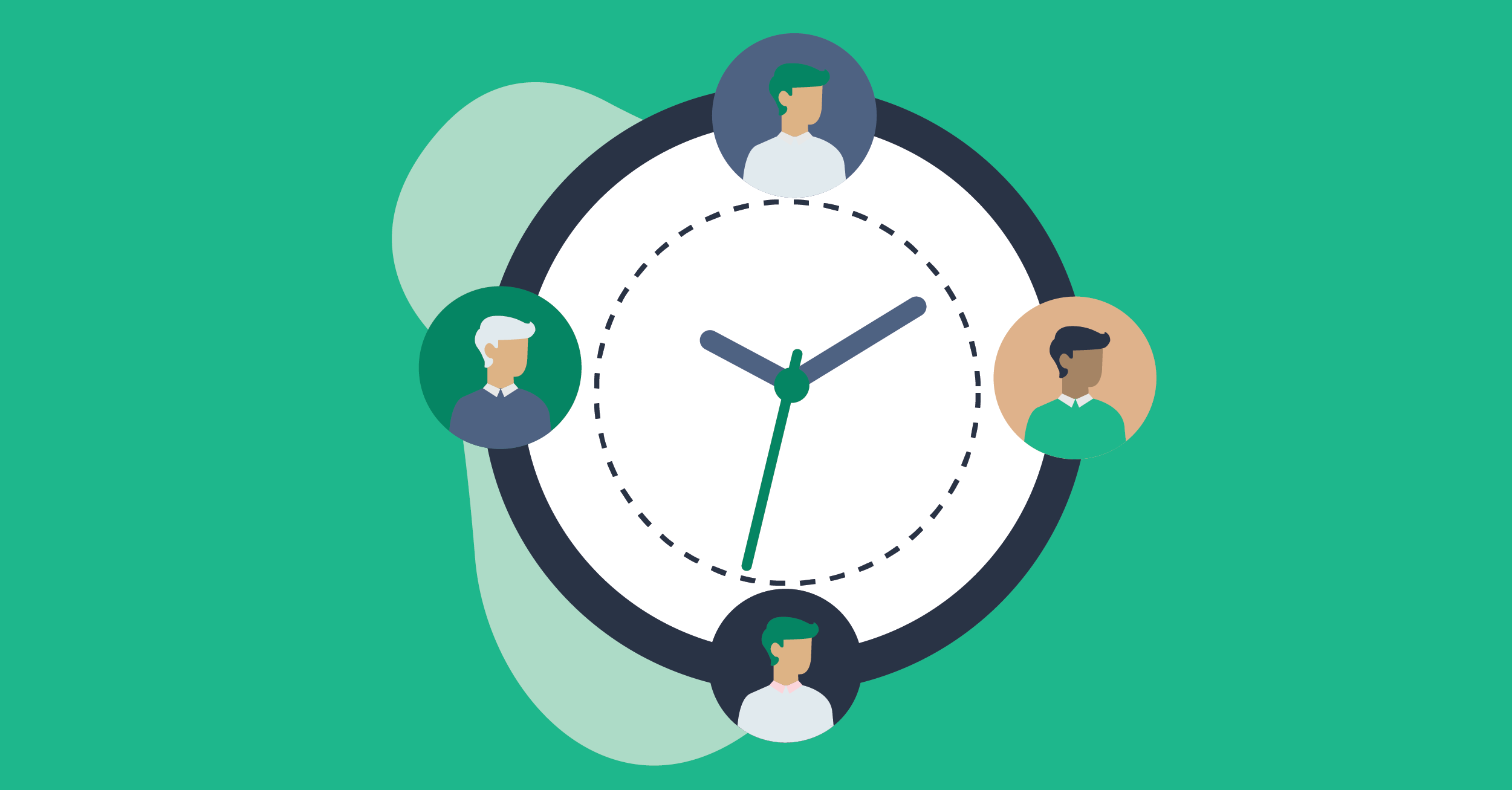 Why it works:
There are 12 months in a year (so 12 winners), as well as 12 hours in a day, which means that you can neatly fit everyone into your wall clock display and hang it somewhere where it will be noticed (we suggest your lounge or reception area).
The element of public recognition that goes with this is something that employees appreciate and remember for a long time. Instead of pictures, use flattering sketches of people - that way, they can't complain that they photograph badly!
Recognition and Spotlight Rewards (6 Ideas)
A Handwritten "Thank You" Note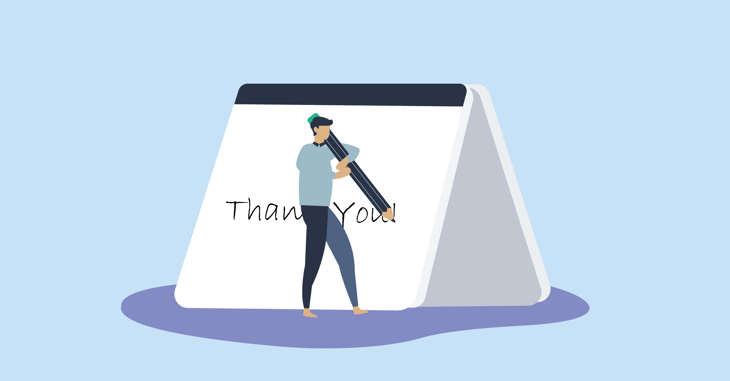 Why it works:
You can't get more personal than putting in the thought and the effort needed to craft a great "thank you" note. It might look inconsequential to you, but you'd be surprised how much employees appreciate it.
A "thank you" will pack a mighty appreciation punch if it is:
Personalised and mentions (in detail) the employee's specific accomplishments,




Delivered timely at the conclusion of a project/on a work anniversary,




Positively surprising (comes with a gift card or a day off inclosed).
VIP Parking Spot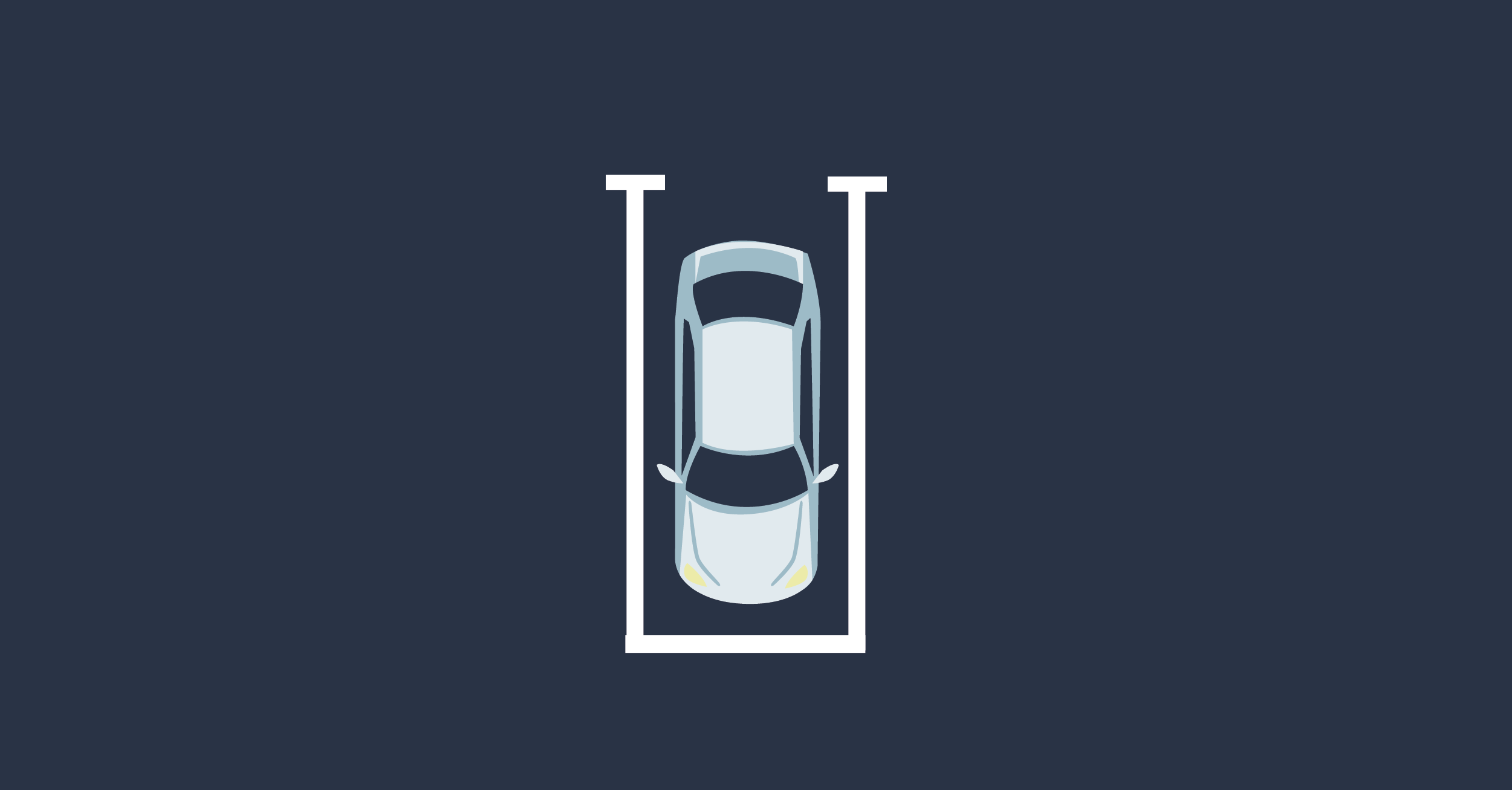 Why it works:
A VIP parking space that's right next to the entrance to the building is not just convenient - it's a sign of prestige. Recognise your file-and-rank over-achievers by rotating one such spot between them every month.
Lunch with the Boss
Why it works:
Depending on the size of your organisation, access to the CEO might be hard to come by. An employee who wins this reward will feel appreciated and respected, and will also get a chance to pitch their ideas to the ultimate decision-maker.
Your CEO, on the other hand, will get an opportunity to connect with employees that they don't normally get to see, fostering a sense of community and strengthening the overall culture.
Corner Office for the Month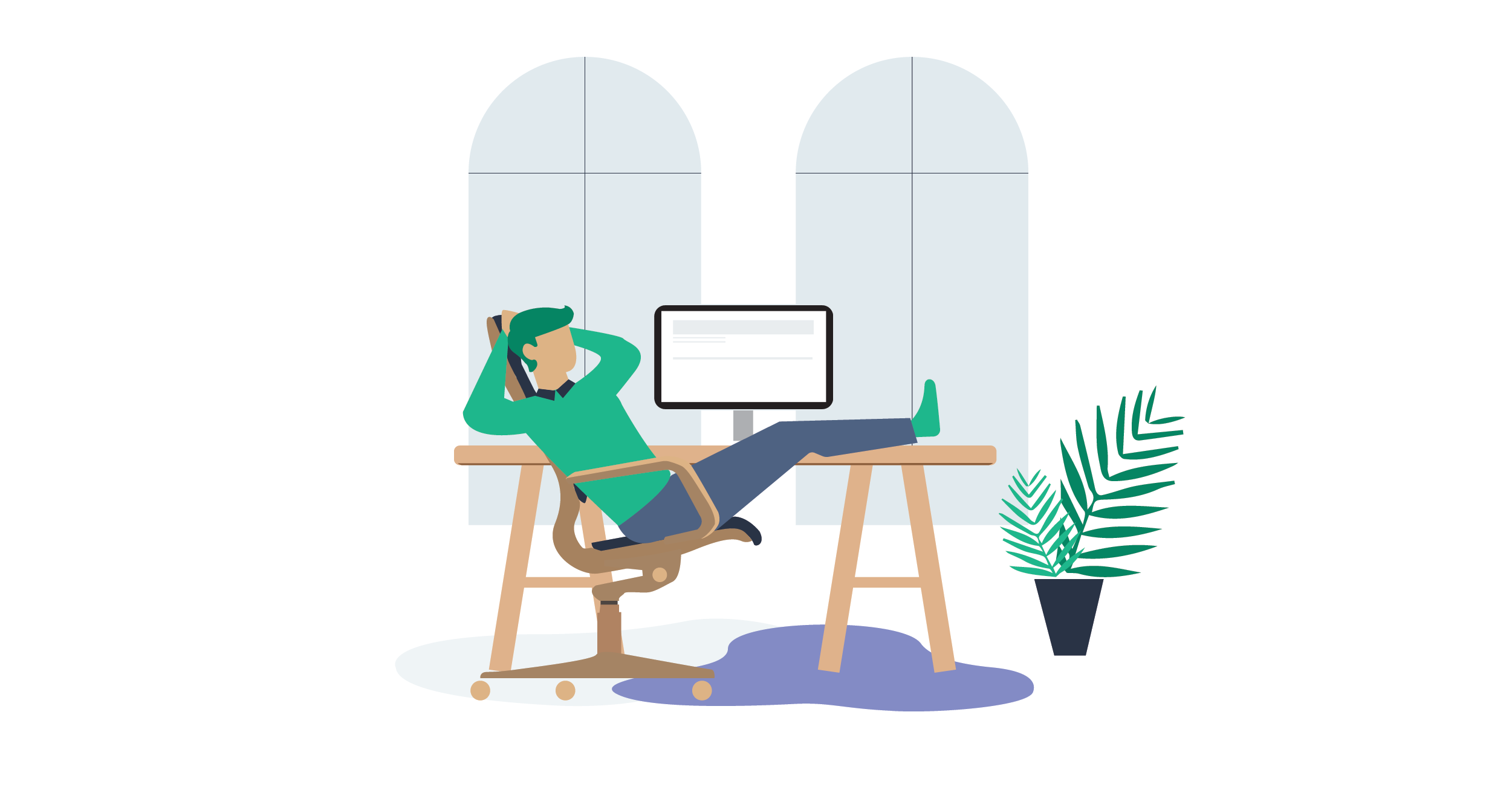 Why it works:
That corner office is usually the manager's office.
Every employee that gets rewarded with it feels a massive amount of pride and accomplishment, especially in traditional companies with a strict hierarchy. When management breaks with the norms (in a positive manner) to reward employees, that resonates with the workforce and gets noticed.
A Travelling Trophy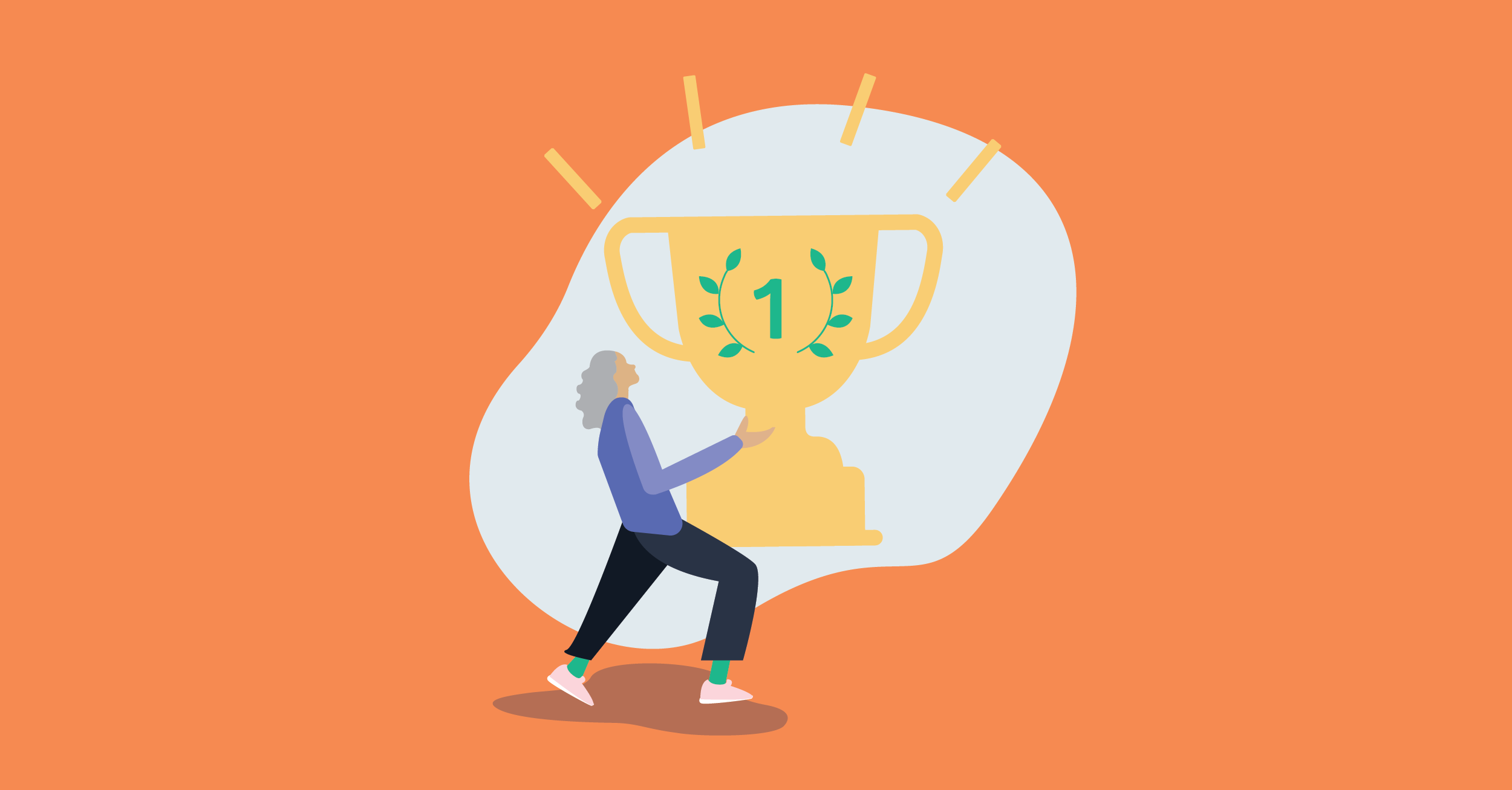 Why it works:
A travelling trophy - a faux golden hat, a figurine, or something else - is a little visible token that tells everyone in the office that the person in possession of it did something praise-worthy. It's a visual representation of a kudos that travels from employee to employee via a merit-based system. You can tie in a tangible perk with it, too - whoever has it gets to skip the line in the cafeteria that week!
Newsletter/Social Media Feature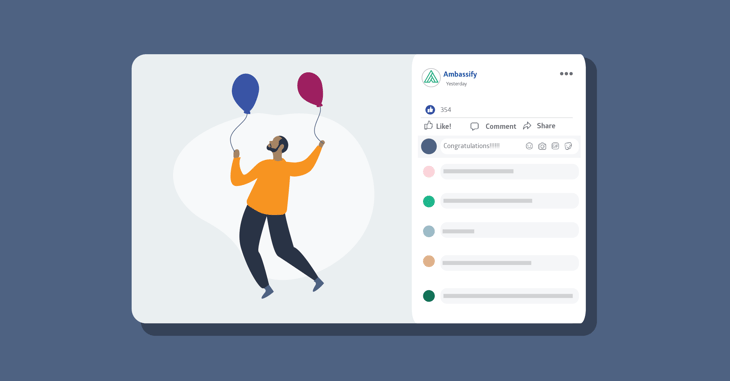 Why it works:
Going public with employee recognition (via social media and newsletters) is a great and cost-effective way to shower someone with praise and make them feel special. It tells other employees (and customers as well) that the company takes note of every single employee win, and is more than happy to brag about it to everyone.
Experiential (& Mostly Team) Employee Rewards (5 Ideas)
Gala Guest Tickets
Why it works:
Do you partner with any of the charities in your local area? If you do, you can check when their next gala event is and secure tickets for your top-performing team. This gives your employees a chance to get into their fancy tuxedos and red carpet gowns and rub elbows with the cream of society while sipping on champagne. It's an out-there experience that everyone involved will remember
Visit a Brewery or a Winery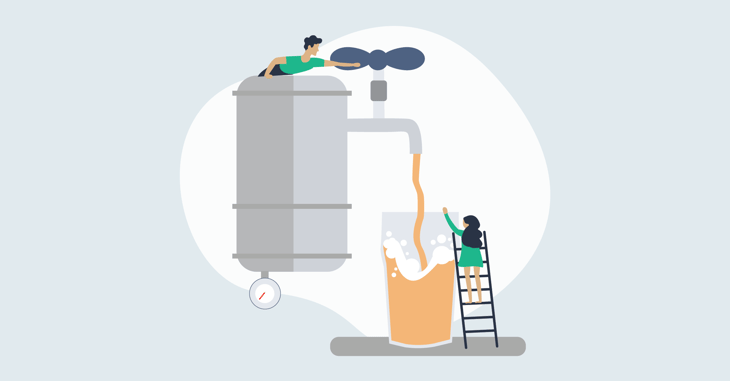 Why it works:
Who doesn't like to unwind with a glass of red or a cold one?
These trips are a way for a team to connect outside of work, and potentially become friends in addition to being coworkers. They also give managers a chance to bond with every team member on a more personal level. Just remember to check everyone's availability before booking your outing - and to book a Friday or a Saturday so people can relax without worrying about getting into work the next morning.
VIP Access at an Event or a Show
Why it works:
The employees get to meet a celebrity and shake their hand - courtesy of the company!
This can be at a sporting event or concert. That's your pick, as long as you snoop around a bit and find out the approximate interests of the group you're rewarding (not everyone will be over the moon about meeting an NBA player, for example, but it's still a once-in-a-life time experience that most employees won't want to miss).


And, since you have to get VIP tickets well in advance, it will show the employees that a lot of thought and consideration went into planning this. It's a way to demonstrate that appreciation is a continuous effort at your company and not an afterthought.
Pick a Charity & Have Everyone Volunteer
Why it works:
Help an employee contribute to a charity that's close to their heart, show them that your values align with theirs, and deepen the bonds between your company and the local community.
Employees can choose a charity as a team, or you can bestow the reward to a single employee, and make plans with their team to contribute to the volunteering gig.
Depending on the type of charity and the activities planned, the company can make a logistical or a monetary contribution to the cause, in addition to providing an afternoon off for everyone who is pitching in.
An Office Party (They Play, You Pay)
Why it works:
All work and no play makes Jack a dull boy, indeed. And, since office parties thrown by the management are usually stiff and boring, they need to get out of the way, too!
Fix the problem by giving a high-performing team an opportunity to organise a party they'd love to go to. Give them a budget and a stern lecture about work and fire safety but, otherwise, get out of their way.
Organising this party will allow the team to socialise in a different, more relaxed way. It will foster new and interesting conversations, forge new friendship bonds, and breathe some fun into everyday office activities.
Professional Development & Growth Rewards (4 Ideas)
A Book a Month Club (Winner's Pick)
Why it works:
Let an employee choose an addition to the office library every month for 12 months. You can limit the choice to industry-related or professional titles but that's usually not necessary since the employee knows that the books are staying in the office for everyone to enjoy. In addition to signalling your trust in the employee to make the right choice, you're saving them money every month!
Attend a Conference of Choice
Why it works:
It's a sign of confidence when you let an employee choose a conference they want to attend. You're trusting them to make a decision that will benefit both their professional growth and your company while making use of your budget. Employees appreciate that level of trust and will rarely abuse it.
Mentorship Hours from the CEO
Why it works:
Again, granting access to probably the busiest and the most influential member of your team is a sign of respect and appreciation. The employee in question will have an opportunity to learn from the decision-maker, which can lead to a greater appreciation of why the company does what it does. Additionally, it's an invaluable opportunity for the employee to glean the skills needed to rise through the company ranks and can help shape their vision of where they see themselves in the company in 5-years time.
Let Them Choose the Keynote Speaker for the Next Company Event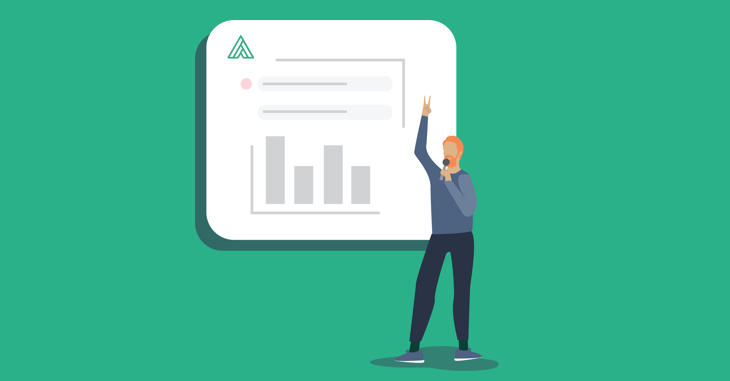 Why this works:
Again, there's a transfer of power that happens here that's very significant in the employee's eyes. You're letting them know that you're trusting them to make a good decision for their own professional growth, and the growth of everyone in the company.
Monetary Employee Rewards (3 Ideas)
Monetary rewards have earned their place on this list.
They are, by far, the most utilised type of employee rewards because:
Bonus schemes are easy to implement, and




No employee will say no to more money, right?
The thing with monetary employee rewards - all types, including performance bonuses, spot bonuses, and peer bonuses - is that there's a diminishing rate of return on them. If your employees have a salary that covers their monthly expenses, throwing extra money on them will not make them work harder or feel more appreciated.
In fact, cash bonuses can turn into a nuisance for employees. Most countries (except the US and a smattering of others) have progressive tax schemes, meaning that the bulk of the bonus goes to the government. These bonuses can even push employees into a higher tax bracket, which means that they can lose things like subsidised daycare, subsidised secondary healthcare, and similar. When that happens, monetary bonuses become a punishment instead of a reward!
Also, if you depend on monetary rewards exclusively, you'll either dole them out very conservatively, or they'll become a major cost centre. However you look at this, it turns out that monetary rewards are not an ideal solution when it comes to employee appreciation and recognition.
To be fair, though, there are things that can be considered monetary bonuses (because you either spent money on buying them, or they are the equivalent of money when redeemed) that you should look into.
Here are 3 that we've singled out that might inspire you:
Company-branded Swag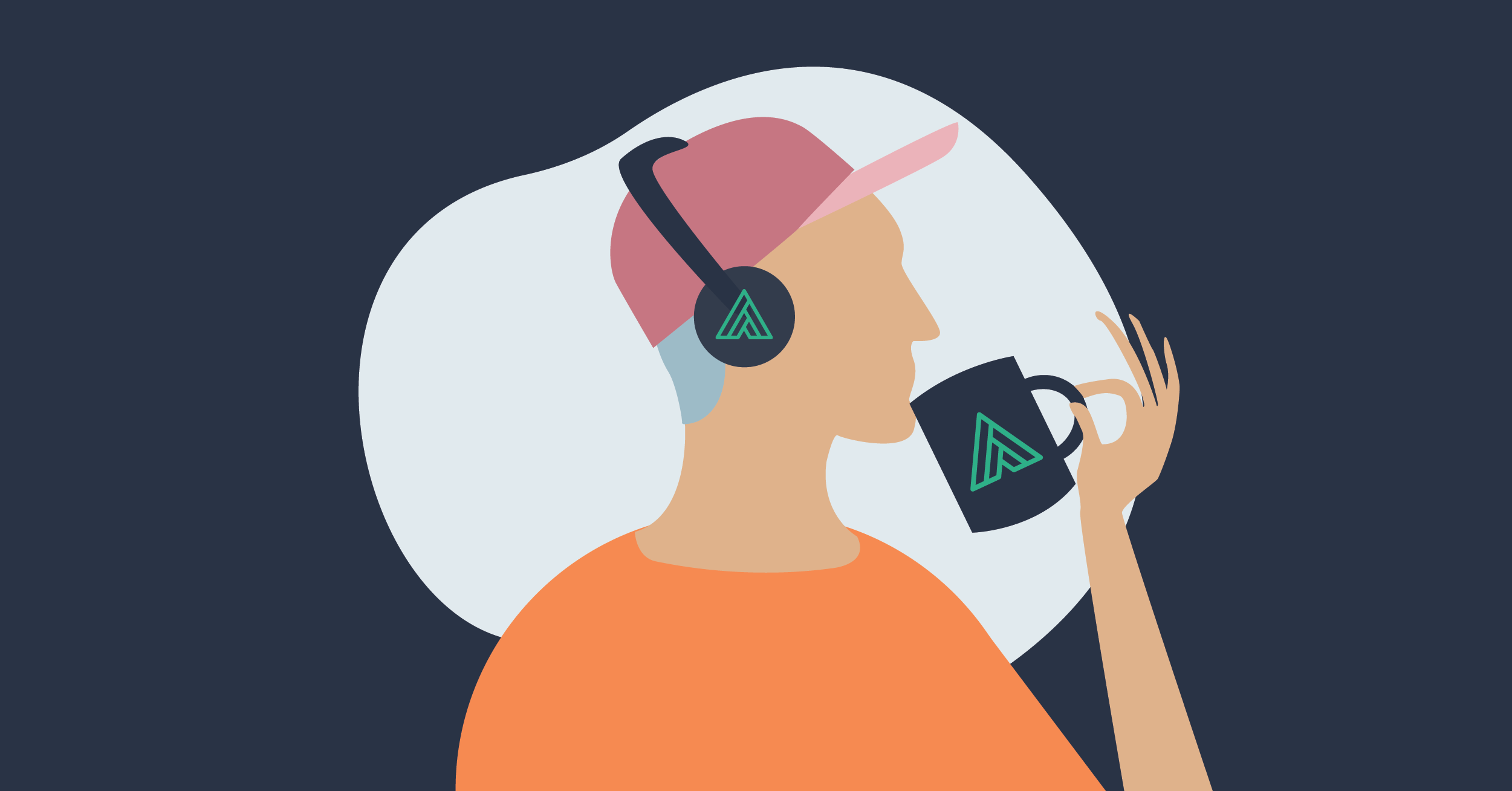 Why it works:
Headphones, mugs, phone cases, briefcases - these are things that employees use every day at work but can be pretty pricey. Show your appreciation by making sure that everyone in the office has access to the basics that they need. To celebrate work anniversaries and big wins, you can personalise these items by adding the employee's name on them (right next to the subtly-positioned company logo)!
Gift Cards for Services
Why it works:
If you can tailor these gift cards to individual employees, based on their interests and needs, then you have a winning strategy on your hands.
Employees will feel seen because you've taken the extra time to learn more about them and appreciated because you went to great lengths to make their life easier.
Don't limit yourself to conventional gift cards, either - consider laundry and cleaning services, daycare services, personal interests such as instrument lessons, or even Netflix and Amazon Prime subscriptions.
Gym Membership (or the Early Morning Gym Excuse)
Why it works:
If you don't already subsidise gym membership for your employees, consider doing that as a reward. And, if you already do, allow employees who win this reward to pop over to the gym during the morning a couple of days a week. Yes, they will be late but they will come in energised and refreshed. And, most likely, they will bring coffee for everyone!
Don't Guess - Ask Your Employees How they Would Like to be Rewarded
When in doubt, just ask your employees what rewards they would consider valuable.
Sure, you'll get some high-ticket answers like company-sponsored trips, month-long paid vacations, and free personal laptops. There are jokers in every company - and you can't blame people for trying, right?
But, you will be surprised how down-to-earth most of your employees are.
Typical answers will range from being able to work from home one day per week to Friday afternoons off occasionally so they can go on a weekend getaway. In most cases, you will find that what makes your employees happy costs less money than what you've budgeted.
It's going to come down to company flexibility and your willingness to work with employees to enable them to bring their A-game to work. Where there's a will, there's a way, even if that means rethinking your managerial style.
Use Ambassify's ideation features to quickly and easily get feedback from your employees to create an employee recognition and rewards program that works for everyone! To learn more about it, book your Ambassify demo today!
We hope this extensive list of employee rewards and appreciation ideas helps you form a basis for your employee recognition program. Regardless of your industry, your employees are your greatest asset - make them feel respected and valued, and they will give it their all to make sure that your organisation comes out at the top every single quarter!