You'll have definitely noticed a really large increase in the number of webinars being promoted online this year. With so many people being confined to remote working over the past few weeks, it's been a great time to learn about new ways of working, new platforms/software, or concepts that maybe you hadn't dedicated time for in the past.
This, combined with so many normally packed events going fully online (and in some cases for free) have made it a great time for people looking to gain knowledge. Companies worldwide are doubling down on this trend, but it comes at a cost.
For companies producing webinars, it's been more difficult to promote them, or any content pieces for that matter when the battle for the attention of your audience has never been more intense. This means your CPC and CPM on online advertising goes up, subscription rates are affected, and the time and effort you have spent in producing and running the webinar has less impact. You might be asking "why should I bother running webinars then?"
Because there's a smarter way to reach out to your audience. Let me explain.
At Ambassify we decided to focus on producing more webinars at the beginning of 2020 as part of our content marketing strategy. As remote working became more of a norm, we decided like most companies to accelerate the frequency of our webinar output to both educate our current customers on how to utilize the Ambassify platform and attract new potential customers interested in building up engagement with their audiences. Our outreach contained a common mix of social media advertising, email promotion, and finally promotional campaigns that we would ask our colleagues to share on their own social media channels.
Looking at the stats from our collecting all the data from our webinars from the last 12 months as a sample size, here's the percentages of the impact of these different channels on webinar subscriptions:
Existing Contacts and New Contacts: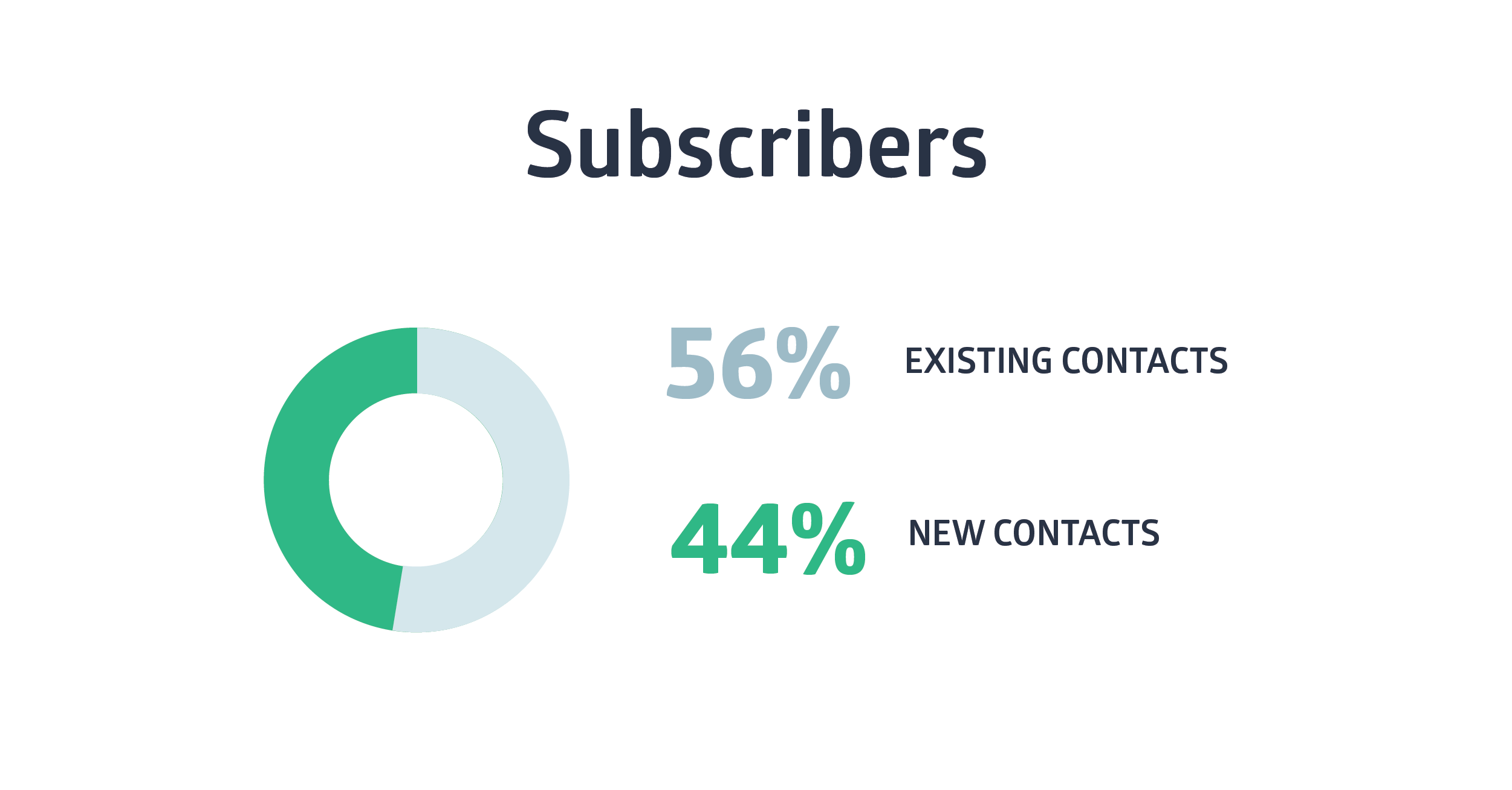 What channels led to driving our webinar subscriptions?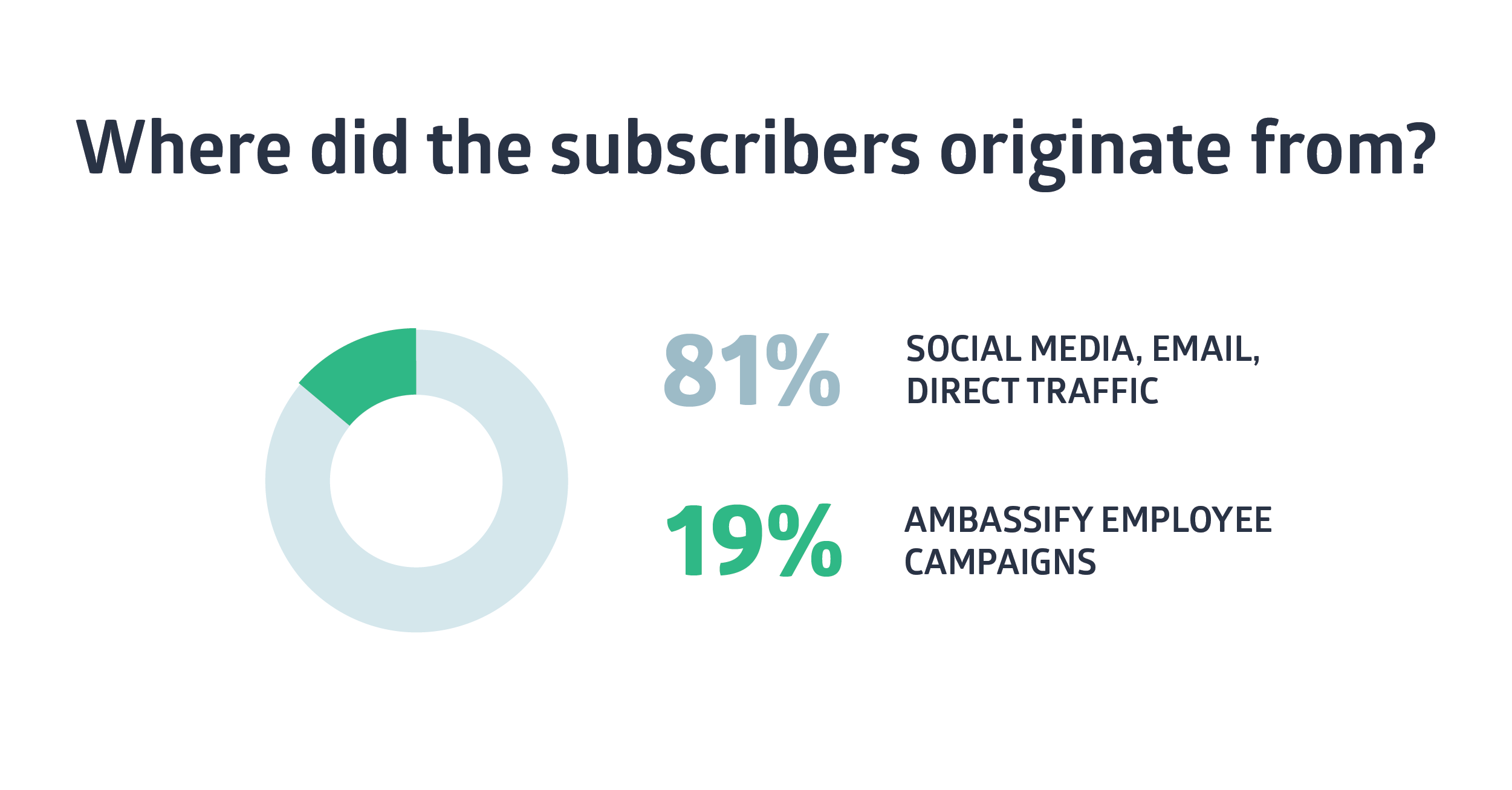 This reflects a mix of social media advertising (LinkedIn and Google Adwords), posts on our Ambassify social media channels (LinkedIn, Twitter, Facebook), sending emails put to our own contact list, and finally campaigns created within Ambassify for our own colleagues to share.
So almost 19 people for every 100 subscribers came via our colleagues sharing our promotional campaigns via the Ambassify platform. Not bad right? Considering it's a channel we don't need to put any marketing spend into, it's a nice add-on to our subscriber base.

However, it's when you look into the impact of these Ambassify campaigns on our overall new leads where things get interesting.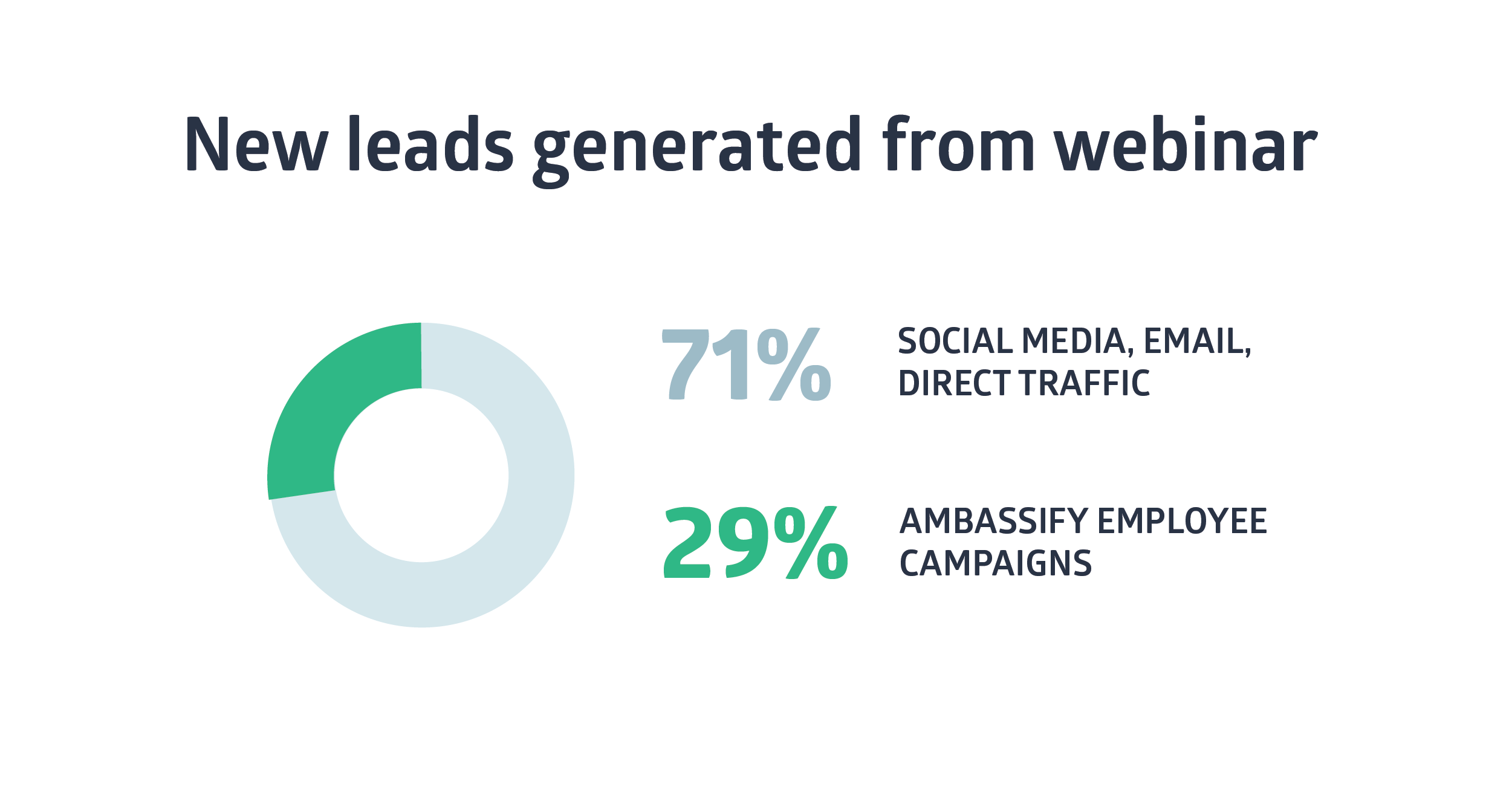 When it comes to effort vs impact, it's clear from this data that sharing your promotional materials for webinars via your employees not only contributes nicely to your overall registrations but also counts for a significant percentage of new leads generated. Take into account your own CPC and CPAC costs in your advertising campaigns, and you'll see that asking your employees to share content on their own networks has a powerful impact, takes no time to set up, with no costs associated from the sharing exercise.
Curious as to how your employees can impact other aspects of your business? Download our "Ultimate Guide to Employee Advocacy" here: