LP - Website - Product - Sharing
Share powerful content to fuel your marketing strategy
Reach a whole new audience by leveraging your employees' networks, and maximize your content marketing efforts.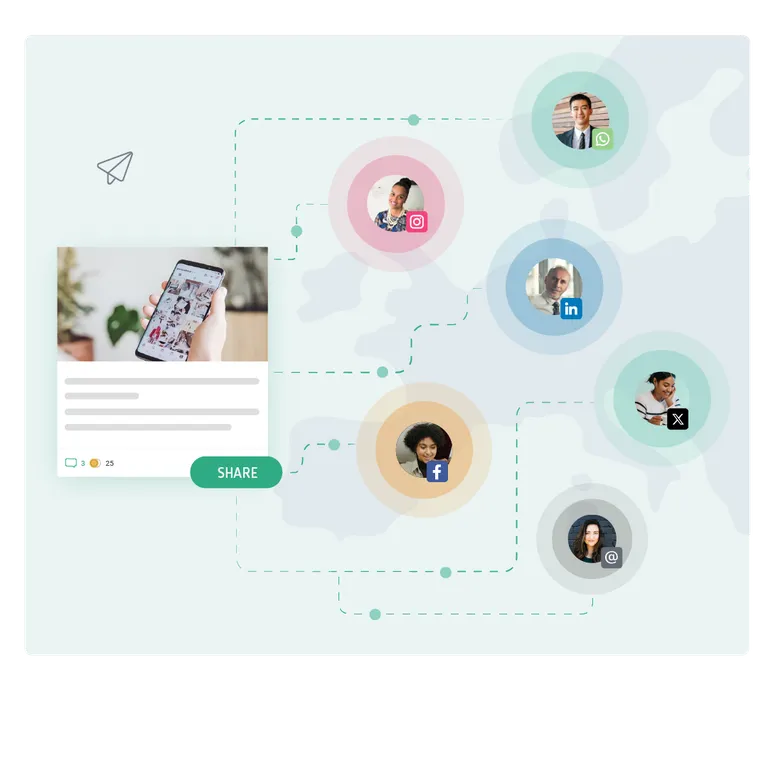 Trusted by leading companies
Step up your content marketing strategy with the most complete social sharing tool
Publish content where your audience is with ambassador-fueled content to scale your branding and maximize your marketing efforts.
Reach your audience on the most popular social media platforms
Ambassadors can share all kinds of content on all social media channels directly from the Ambassify platform.
With one centralized tool, you can consistently engage with your audience by reaching them on their preferred platform and effortlessly boost your content marketing.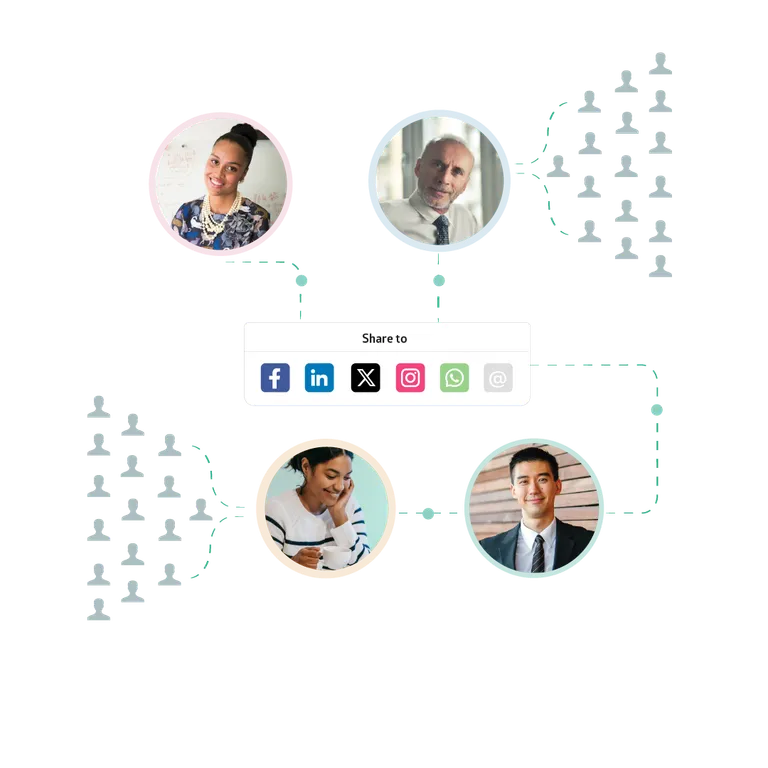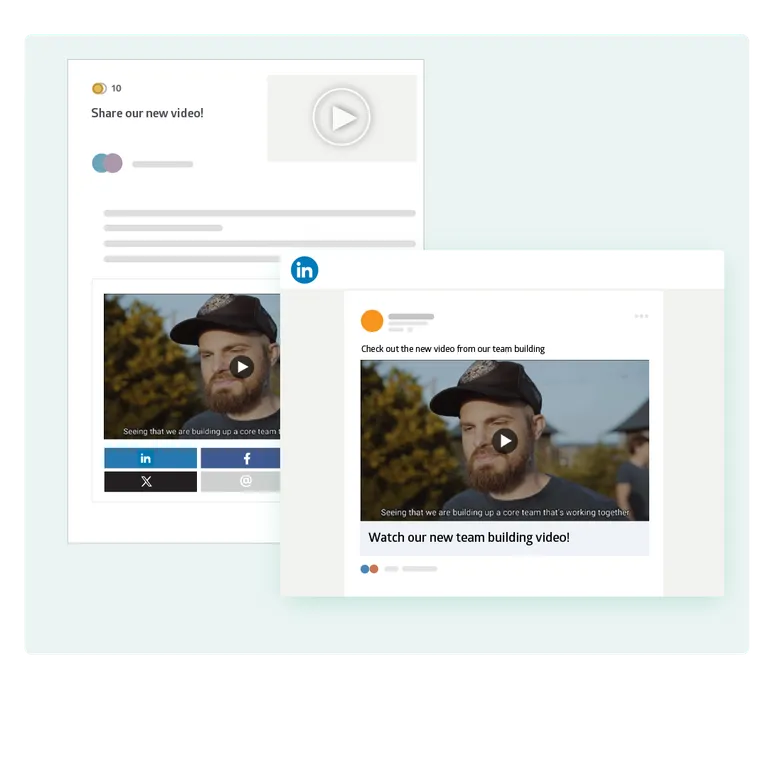 Leverage video content on a large scale with no redirect links
Other solutions might only publish a link, taking the audience to a separate page, away from the social media platform.
Ambassify lets your ambassadors share videos as zero-click content on social media, to boost your content strategy with the most powerful format.
Leverage the mobile app to raise your brand image on Instagram
Let your Ambassadors share and edit company-related posts on Instagram directly from Ambassify's native mobile app.
Whether through stories or feed, you can grow your brand on Instagram by boosting tailored media content from your smartphone.
White-label your mobile app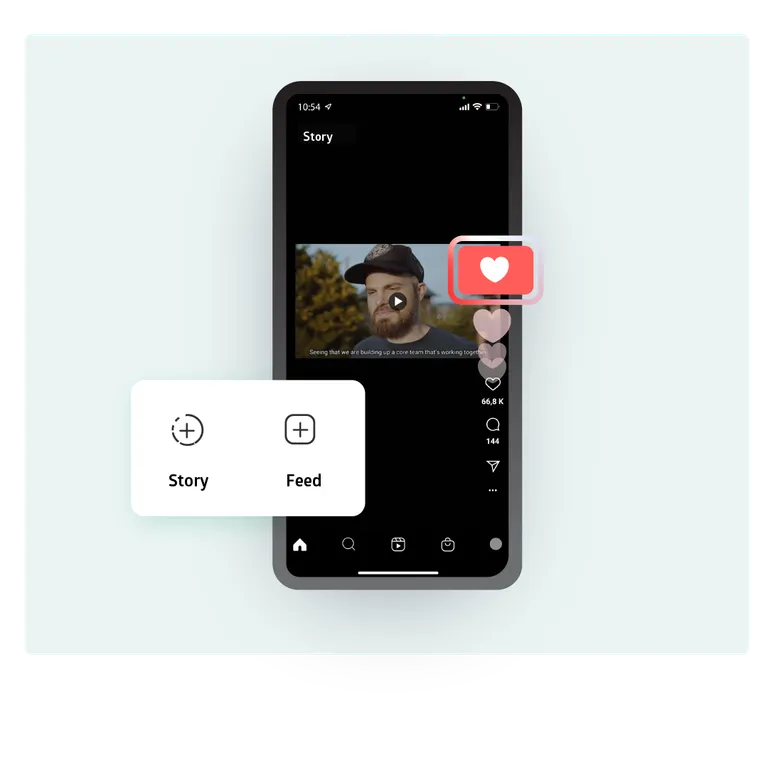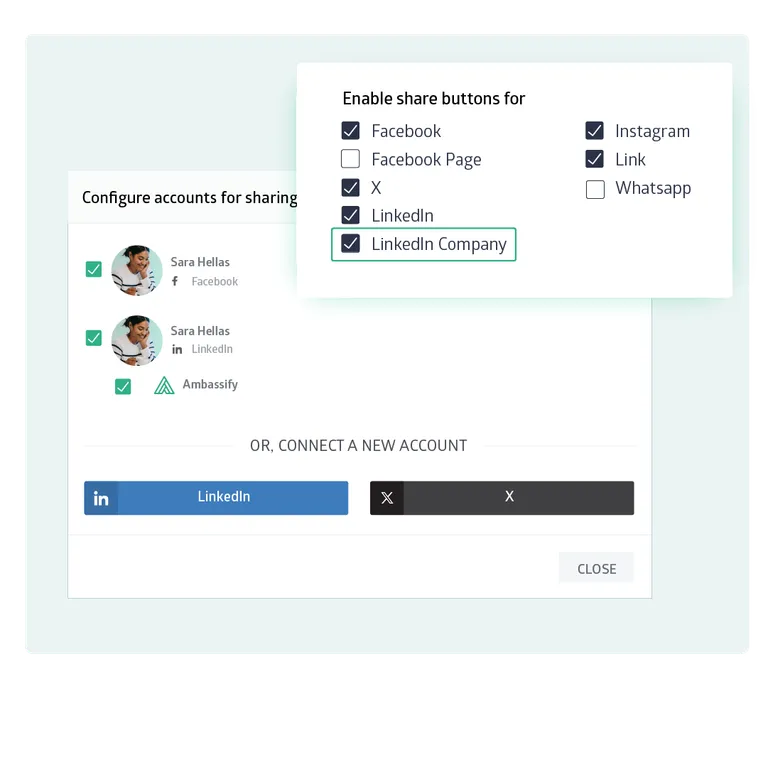 Share on multiple accounts for optimal exposure
Claim visibility on a large scale and scale your branding through social media with multi-account social share.
Ambassify allows members with multiple social media pages can share the same post on all of them simultaneously.
Automatically verify shares to track member activity
Other platforms require manual intervention to make sure a campaign has actually been shared by ambassadors.
Ambassify automatically verifies that for you so you can seamlessly track individual and group performance through the platform.
More about Ambassify reporting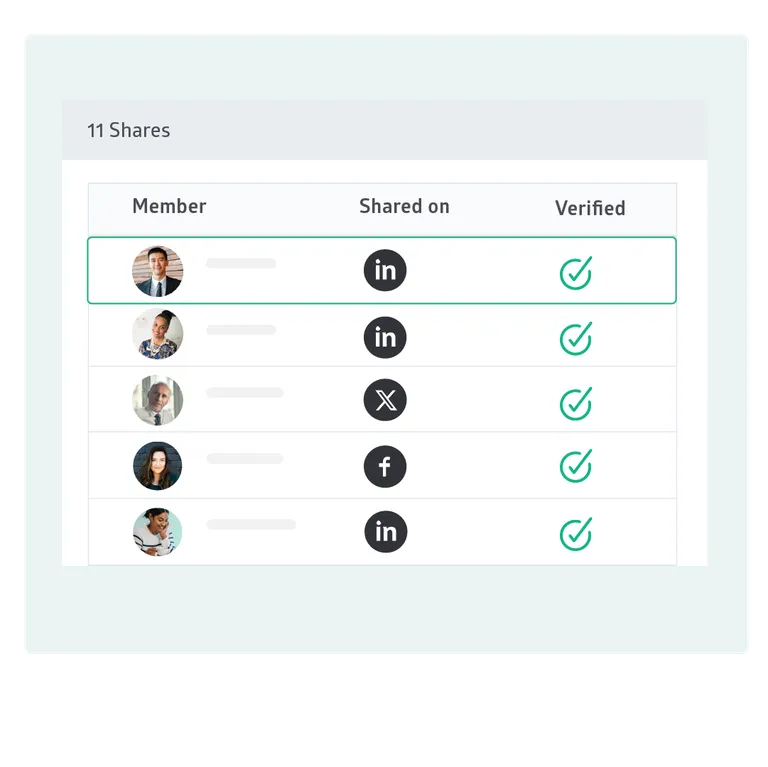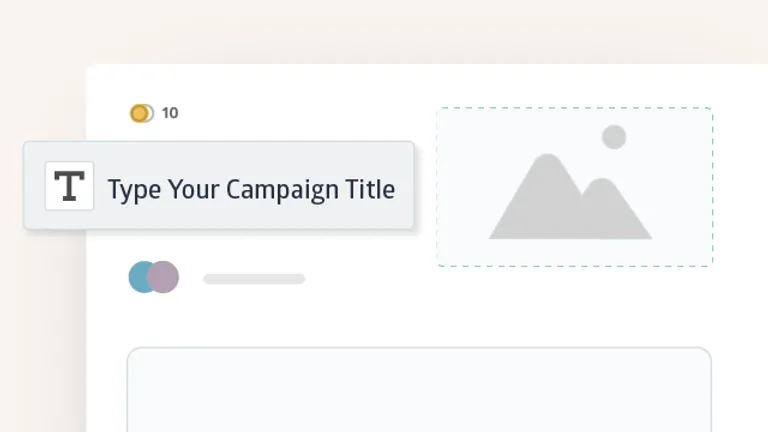 Ambassify facilitates the creative process of community managers to seamlessly share content in the community and amplify the ambassadors' advocacy efforts.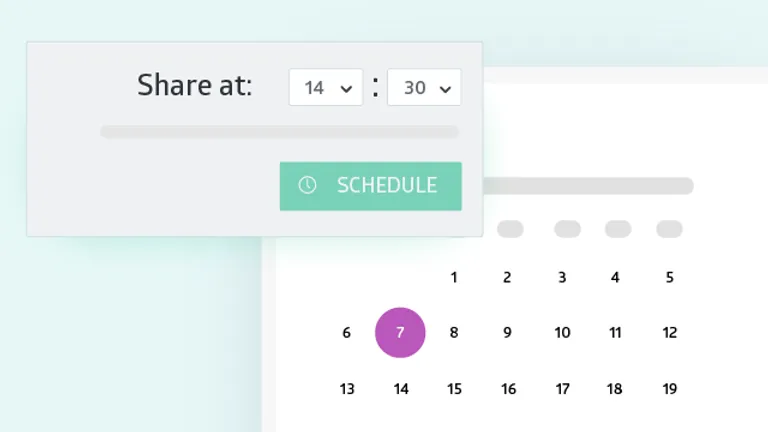 Ambassify's scheduling features help promote a more authentic online behavior while maximizing reach and exposure, leading to higher engagements on social media.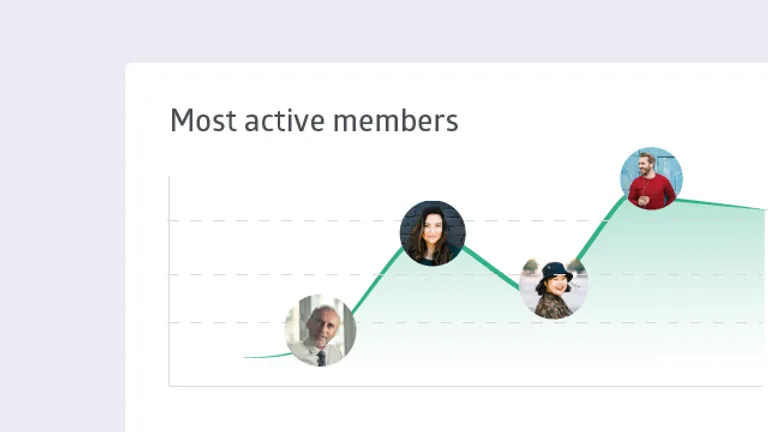 Track group and individual performance and program trends, measure your employee-powered ROI, and get direct social media insights directly on the Ambassify platform.
Discover how Ambassify can cater to your specific needs
Discover how Employee Advocacy can help your company scale your branding through the power of word of mouth: we'll go through your case together and show you how Ambassify can add value relevant to your needs.