LP - Website - Product - Creating
Effortless content creation for your ambassadors
Ambassify facilitates the content creation process for your ambassadors with a library of dedicated features and capabilities.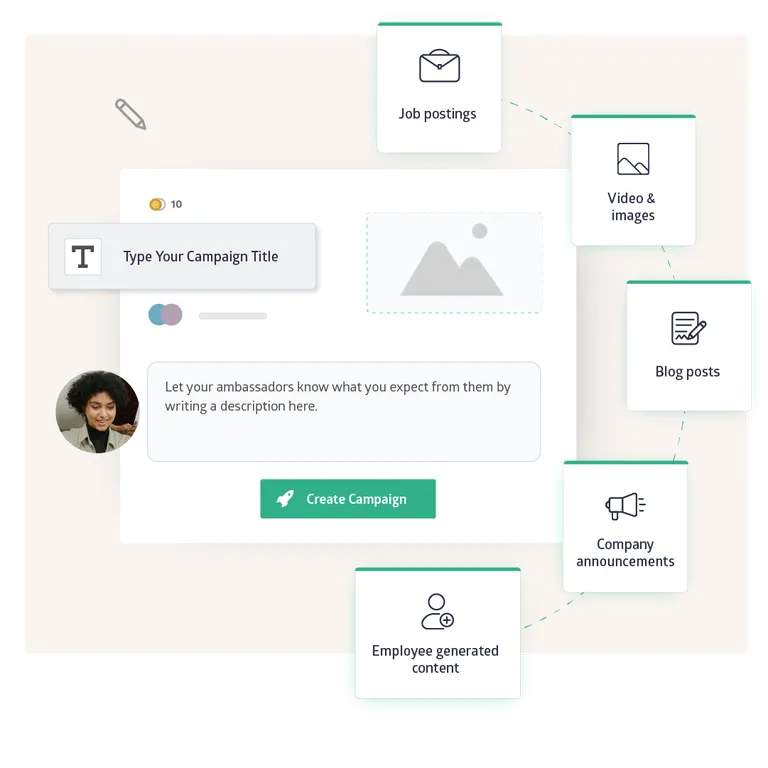 Trusted by leading companies
What is a campaign in Ambassify?
A campaign in Ambassify is a content item you create for your ambassadors: campaigns have different types, depending on what kind of task you want to prepare for your ambassadors.
Ambassify offers a vast library of campaign types to allow community managers to build collaborative and productive relationships with their employee ambassadors.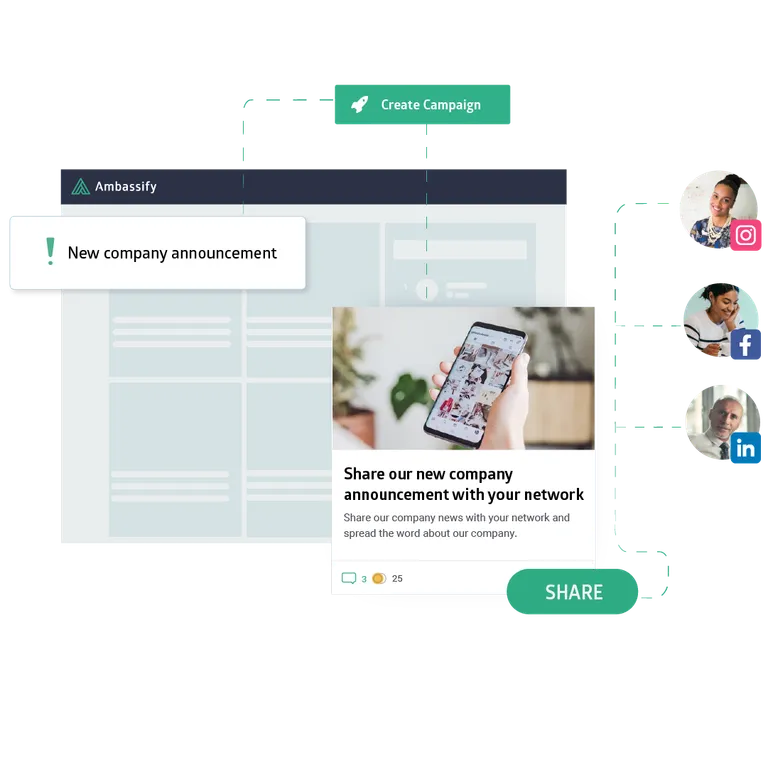 Effortlessly create campaigns for your ambassadors and scale branding
Ambassify facilitates the creative process of community admins and managers to help them seamlessly share content on the community and amplify the ambassadors' advocacy efforts.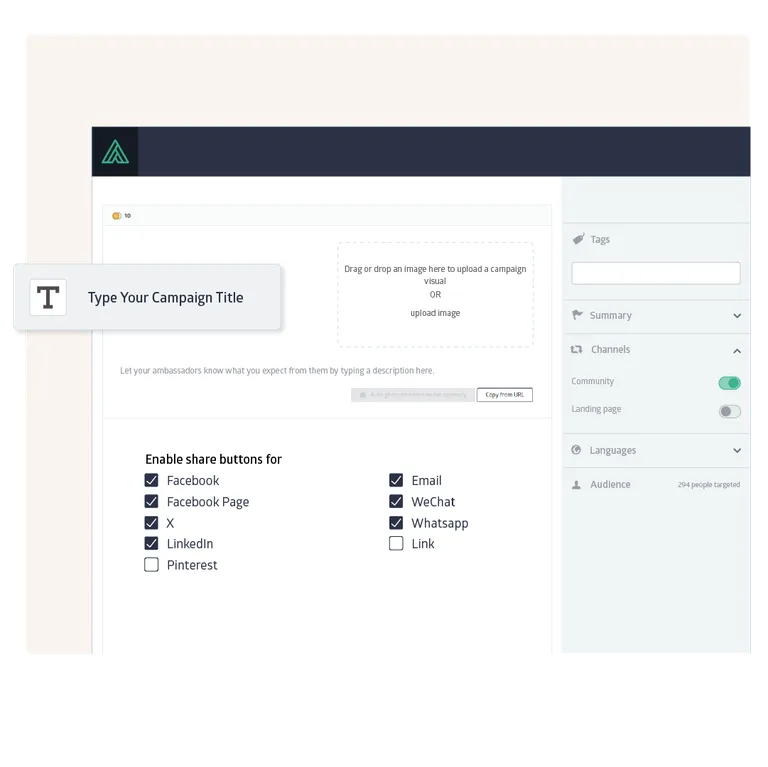 Create campaigns in a few clicks with our intention-based builder
Choose from 6 initial intentions and a vast library of campaign types to create the perfect content for your ambassadors.
From social sharing and social media campaigns to engagement, feedback, native forms, Glassdoor reviews, and ideation: Ambassify offers you near-limitless possibilities to engage with your ambassadors.
Turn any link or post into a campaign with only a few clicks
Create content for your ambassadors in under a minute with Ambassify's plugin while you browse your feed.
The plugin allows you to boost any social media post or link by unleashing your ambassadors' social sharing efforts in the quickest and most efficient way, through Ambassify.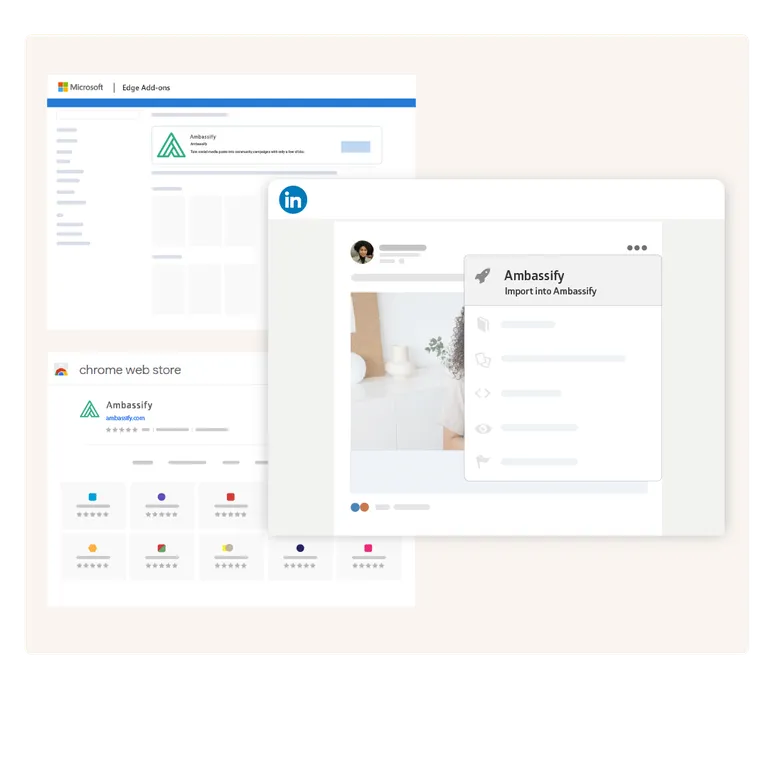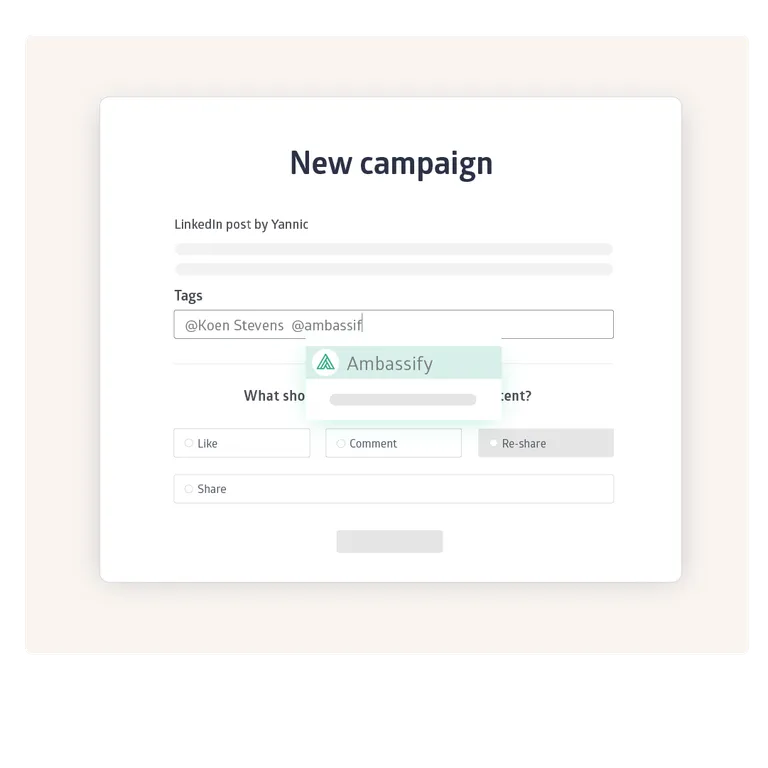 Tag people and companies in your default captions...
...so that your ambassadors don't have to.
On Ambassify, you can tag relevant parties in the default share copy on all social share campaigns so that ambassadors can automatically engage with the relevant people on social media
Let users pick their preferred angle to amplify your content
Avoid repetitive content on social media feeds and promote diversity and authenticity among ambassadors instead.
Ambassify lets you configure alternative default captions, preview copies, and visuals for each share campaign for ambassadors to choose from, add to, and personalize.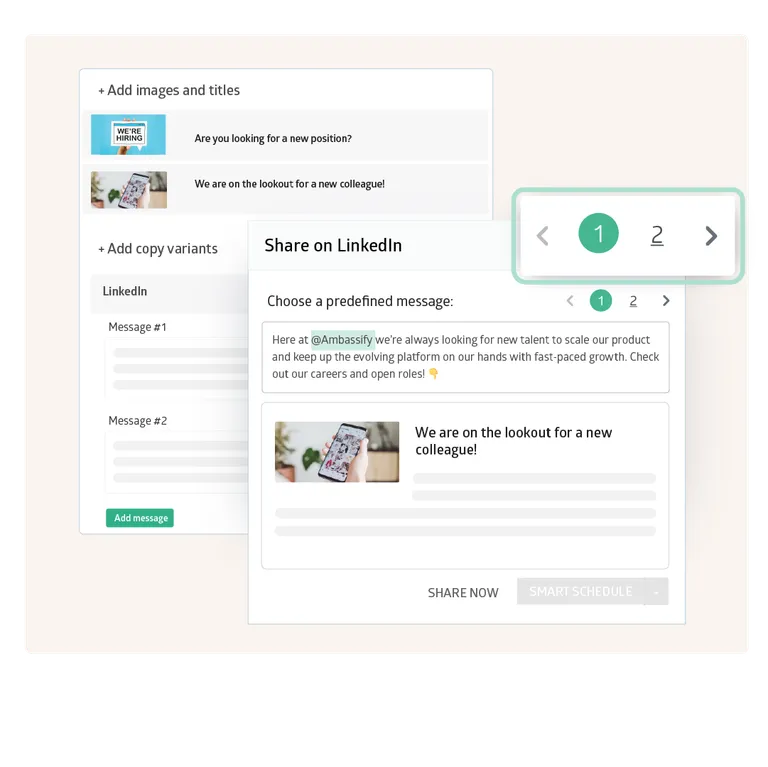 Take a look at our other features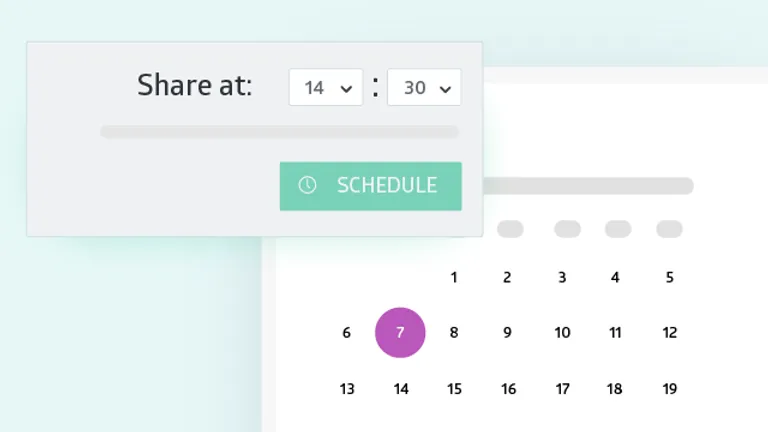 Ambassify's scheduling features help promote a more authentic online behavior while maximizing reach and exposure, leading to higher engagements on social media.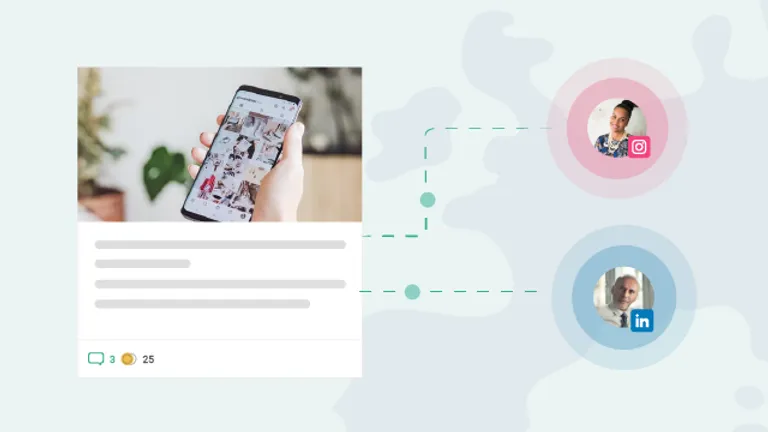 Fuel your content marketing strategy with the most complete social sharing tool: publish ambassador-fueled content to scale your branding and maximize your marketing efforts.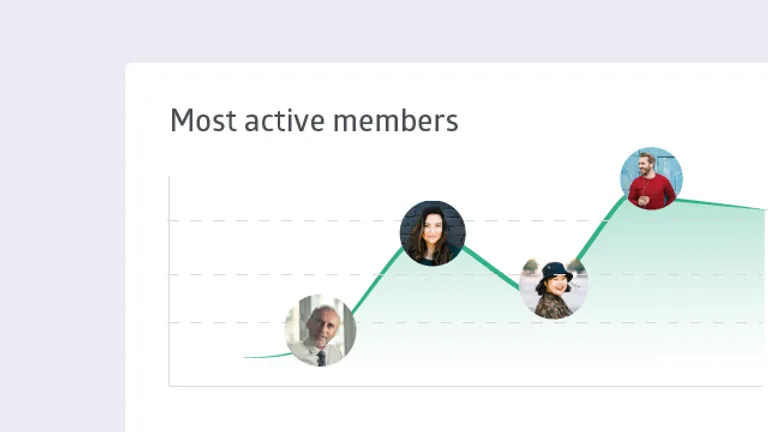 Track group and individual performance and program trends, measure your employee-powered ROI, and get direct social media insights directly on the Ambassify platform.
Discover how Ambassify can cater to your specific needs
Discover how Employee Advocacy can help your company scale your branding through the power of word of mouth: we'll go through your case together and show you how Ambassify can add value relevant to your needs.