Share Your Brain: ReBoot edition
For our latest Share Your Brain session, we gathered our customers and partners on a ship called ReBoot. With homemade cupcakes and a delicious cappuccino, the day started out great. The session's main focus was on the topic of Employer Branding.
The growing importance of Employer Branding
Different experts shared their insights and experiences on how to build a strong Employer Brand. Employer branding has become an increasingly important topic in today's job market: with the competition for top talent being more fierce than ever before, companies need to stand out among their competition to attract and retain the best employees.
This is where employer branding comes into play. A strong Employer Brand can help companies attract and retain top talent, improve employee engagement, and increase productivity.
As Thais Lauwers, our keynote speaker from Loop Earplugs, explained, finding talent is recruitment marketing, but retaining talent is employer branding. Working on your employer brand is much more than just sharing an open vacancy.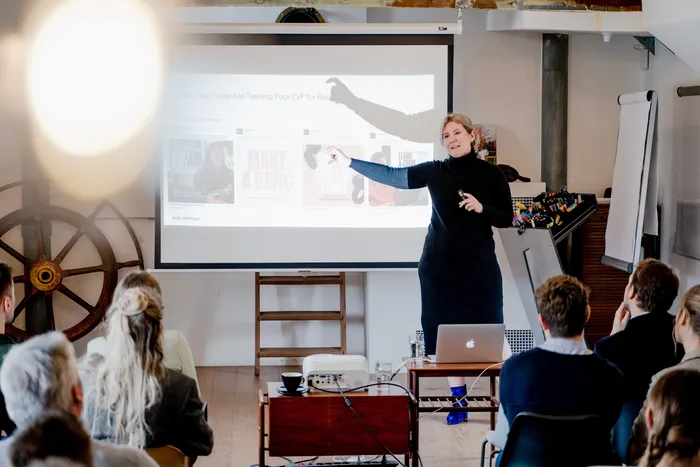 Loop Earplug's workforce increased by 300% in the past year, so plenty was happening on the employer branding front. As a fast-growing company, you don't have the time to work on your employer branding strategy for months; instead, what you can do is test what works well with your target audience and correct your course of action while doing it.
"Often people think employer branding is about making your company attractive to the outside world. In reality, it is about working on culture internally, rallying everyone behind a common mission, and moving forward together."

— Thais Lauwers, Employer Branding Specialist at Loop Earplugs
The power of authenticity and ambassadorship
One of the key factors discussed was the importance of authenticity. Companies must be true to who they are and what they stand for. This means communicating the company's values, culture, and mission genuinely – and what better way of doing that than through the company's employees?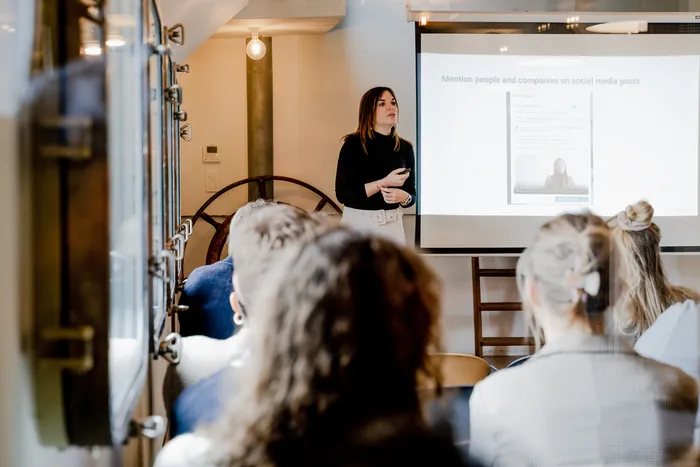 People trust people, so that's why word of mouth is so important. And that's also why social media is a powerful tool for companies to communicate their employer brand to potential candidates since it's so easy to build connections – professional and non – with like-minded people on those channels.
Another key factor was the importance of employee experience: companies need to focus on creating a positive employee experience from the moment a candidate applies for a job to the time they leave the company.
This includes everything from the application process to onboarding, training, and development. A positive employee experience can help build a strong employer brand and improve employee retention.
"Until a few years ago, you needed to sell yourself as much as possible when looking for a new job. Recently, a shift has taken place. Nowadays, companies need to sell themselves to attract and retain potential talent"

— Danny Devriendt, Managing Director at IPG/Dynamic
Keep track of the right metrics
It's also crucial to measure the success of your employer branding initiatives by, for example, keeping track of metrics such as employee retention, employee engagement, and candidate satisfaction to determine the effectiveness of their employer branding initiatives. This can help companies refine their approach and make improvements over time. Employer branding expert Yves Pilet focuses on a data-driven strategy.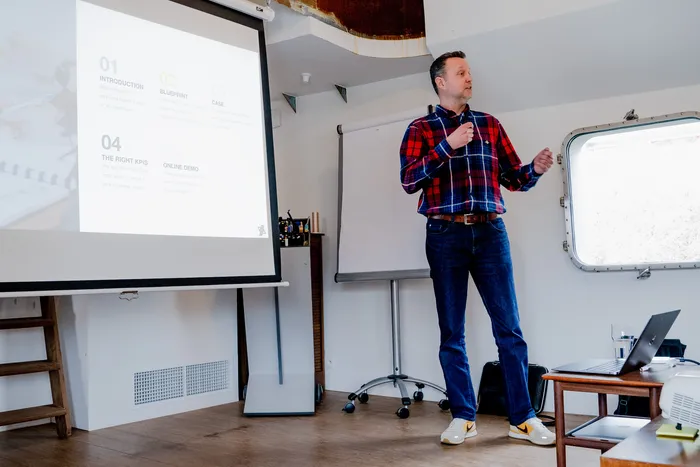 "Leading organizations are increasingly developing a set of employer brand metrics to measure: the consistency with which the EVP is delivered, the link between the employment experience, hiring manager and employee satisfaction, the ROI of your employer brand"

— Yves Pilet, Employer Branding Expert
Our latest Share Your Brain event with partners and customers provided valuable insights and best practices for building a strong employer brand. It was also great to see our customers sharing their thoughts and experiences with each other during lunchtime, sharing best practices, tips, and insights into their own communities. After all, we call it Share Your Brain for a reason!
Did you miss the boat? No worries, we'll be hosting a new session in Q2. Stay tuned for details!
Want to work on your Employer Brand with your employee ambassadors?
Get in touch now