What are Affiliate campaigns?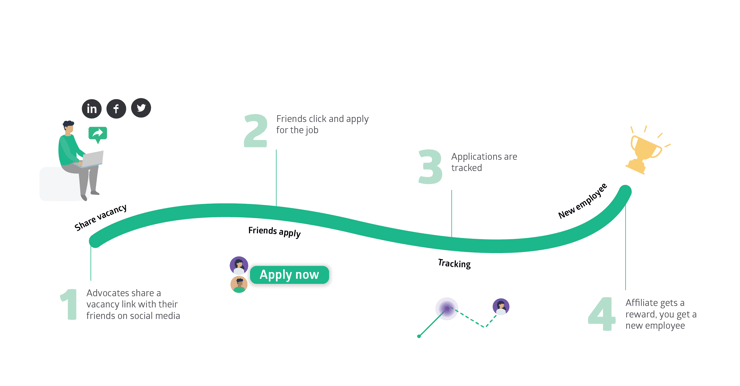 Simply put, the Affiliate campaign enables you to share a specific content piece with your community that contains an individual tracking link unique to each member of your Ambassify community.
This link allows you to track the number of clicks and interactions the content piece receives. As a result, you receive tangible data on which member of your community generated the most amount of impact by sharing your content.
You'll find all the information you need to set up an Affiliate campaign right here.
How are affiliate campaigns used by Ambassify customers?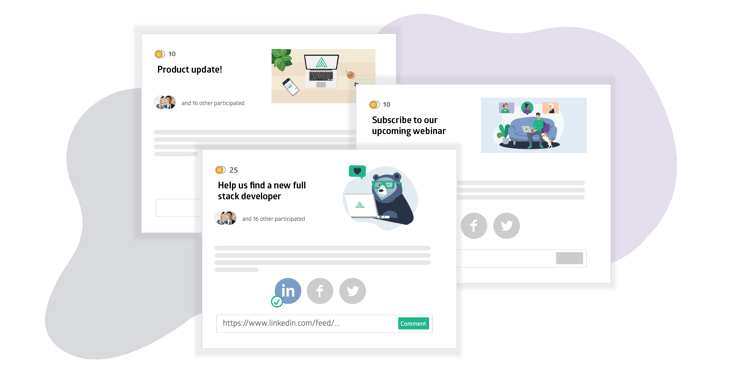 Our customers use the Affiliate campaign in lots of creative ways!
✔ Some use it to promote new products or services and monitor new leads or sales generated by their workforce by linking the campaign to their CRM system.
✔ Others use this campaign to spread the word about new vacancies and track the applicants received via their own employee networks. This enables companies to reward employees for being the first point of contact for a new hire.
✔Another use case is promoting company events, where the number of participants or tickets sold via the links of specific employees can be measured!
Curious about how to integrate an Affiliate campaign with Hubspot? Click here
If you'd like to know more about syncing an Affiliate campaign with Salesforce: Click here.
How the Ambassify team uses this campaign internally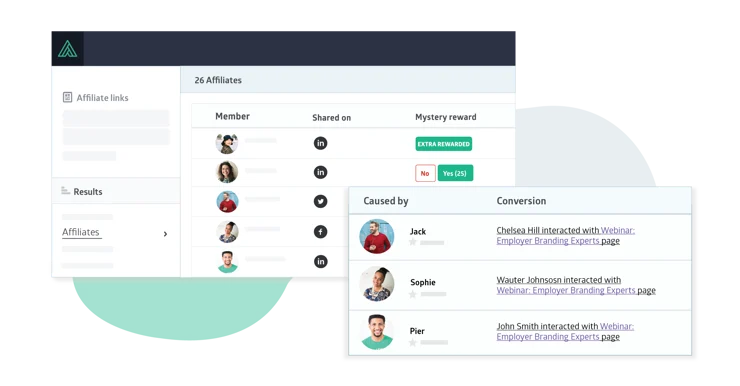 At Ambassify, we utilize this campaign every time we run a webinar to monitor each team member's individual impact in generating new subscribers. When this campaign was first introduced, we wanted to test the impact of generating subscribers via the teams' social networks and compare the results vs. the traditional method of using paid advertising via social media networks.
We set the goal of generating 100 subscribers in total for the webinar within two weeks. We exceeded this goal, and the results of the campaign were as follows:
38% of subscribers signed up via our Affiliate campaign, and all were generated from the networks of our team. To put this into perspective, to generate the same number of subscribers relying entirely on paid advertising would have cost us €2935.20 based on the cost per lead! So not only did we hit our target, we saved money in doing so also.
To summarize: it's easy to get started with Affiliate campaigns and a great way to see not just the performance of a campaign as a whole but the individual impact of each member of your community who shared the content with their network.
So if you have a new webinar or event coming up, an online event or promotional campaign, or want to find your next hire via your workforce, then why not give this campaign a try?