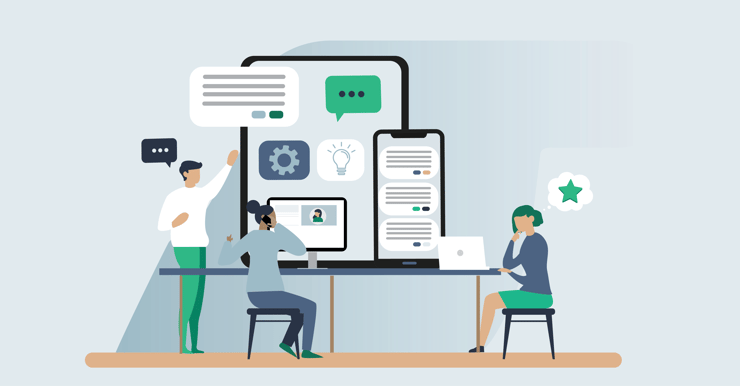 The world of internal communications is nuanced and layered — and it's constantly evolving.
But, unless you're a communications manager or work in the internal comms department, this is not something that you'll notice very much. And, even if you are, it's easy to get lost in the thick of it and lose track of the bigger picture.
Some of the internal comms stats here are positive, and will hopefully inspire you to improve your overall communication levels.
Others are negative — cautionary tales of what happens when we let company communication deteriorate, or when we don't really talk to the people that are the most valuable capital we have — our employees.

Hopefully, these statistics on internal comms inspire you to review how committed your company really is regarding healthy and effective communication. Is the way you communicate hurting or improving your bottom line?