LP - Website - Corporate Branding Pillar Page
How to leverage employee advocacy to power up your corporate branding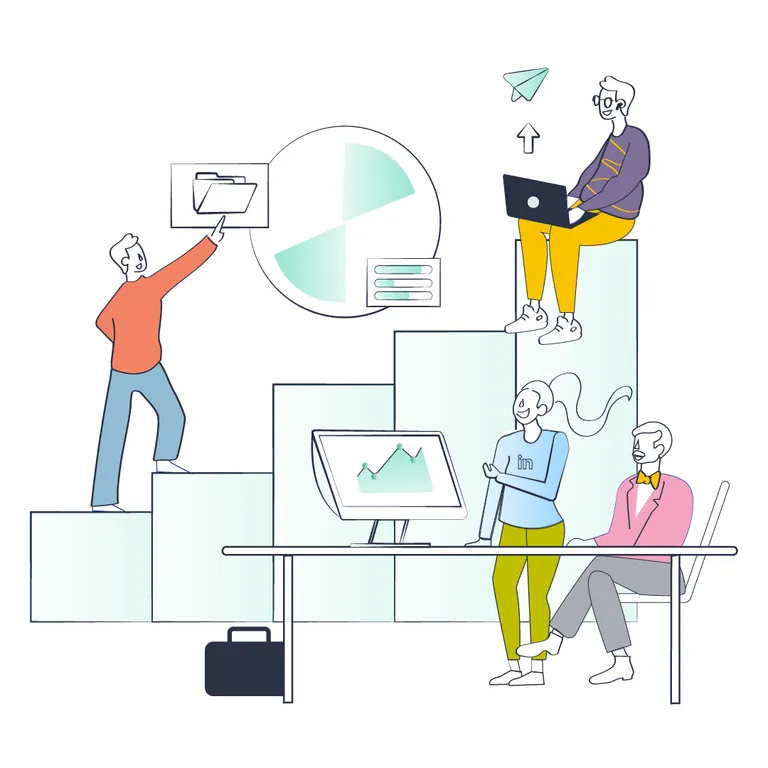 "A brand for a company is like a reputation for a person."
That's what Jeff Bezos once said. And, to be honest, we couldn't agree more.
Reputation for a person develops in the same way brand does for a company: if one's reputation depends on one's competence and abilities, attitude, people skills, and image, a company's brand develops out of its expertise and position in the industry, online presence, the way it engages with its customers and audience, etc.
You get the drill.
In other words, a finely curated corporate brand can turn you into a top-of-mind brand in your sector and set you on the right track to becoming that go-to point of reference for those seeking to take advantage of your product or service.
Now, I'm not saying doing that is easy because it isn't, which is why many companies fail to hone their corporate brand to such a degree that it becomes a recognizable pillar in the market. This doesn't necessarily mean they haven't managed to carve out their place in the market; it just means that they lack a unique corporate brand that puts them at the center of the stage.
A lot needs to happen, but do not forget that the right marketing strategy will help you develop a reputation as a brand. Namely, a corporate brand with an appropriate message that leaves a long-lasting impression will attract and foster consumer trust and become a top-of-mind brand.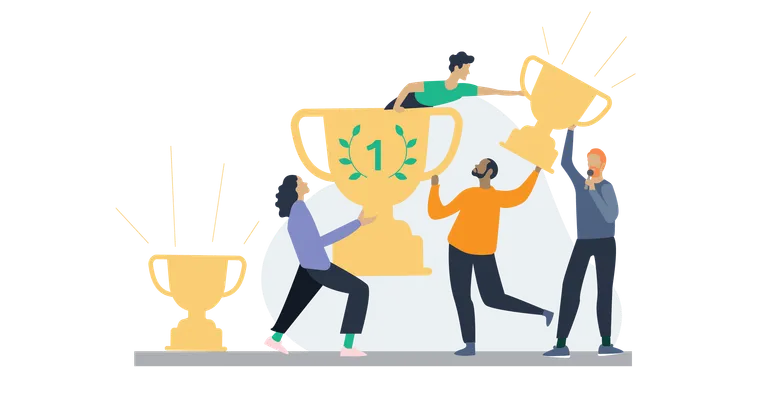 The road to building your corporate brand
The ever-evolving market presents several challenges to brands, who now have to compete with the entire world market, basically, and not just the local one. However, these challenges make it all the more important for companies to invest in strategies and tools that can move the needle and make a difference in how they handle their corporate branding.
Zooming in on today's market, it's easy to notice how the purchasing power has been passed on from older to younger generations — specifically to Millennials and Gen Zers. This has turned brand trust into one of the highest-impact factors for businesses: it now constitutes one of the major evaluation points for companies.
Working for and associating oneself with firms and companies they trust is not only a requirement but a priority for consumers of these generations, thus making it a new business imperative. Branding gives your audience a sense of direction and belonging, a precise identity to remember, and a reliable voice to trust.
However, building connections and trust with your public is intricate. Especially if you are just starting your business and there are many competitors in the field. Imagining and defining what kind of branding you want your company to assume is one thing, but actualizing it and making it real is something different. It requires a series of concrete steps, the coordination of which can be no small challenge.
Even when they know what elements are crucial to define and spread their corporate brand, companies often aren't sure where the best place to start is, what exactly will make the most impact in the least amount of time, etc.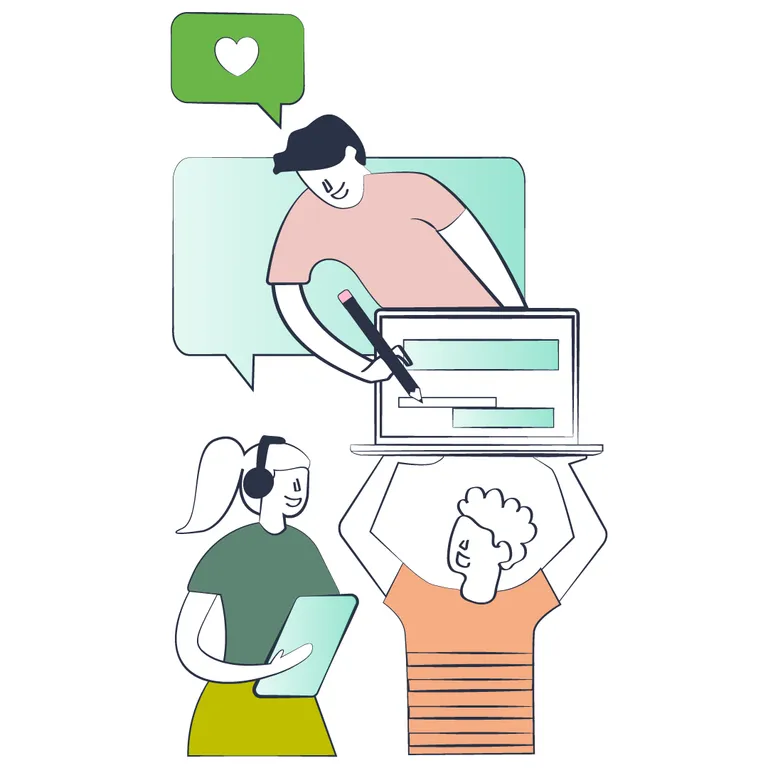 The pillars of corporate branding
Corporate branding is an all-encompassing label that includes everything from company logo and design to customer experience, company culture and values, and employee experience. Aligning your marketing strategy with your business objectives is a natural and crucial first step, but there are several more elements to keep in check, such as messaging and consistency.
What consumers crave in a more and more emotionally-detached world is connection — they want to feel some attachment to the brand they will associate themselves with.
Messaging determines a good part of what your brand feels like to the outside world, starting with what you communicate to your audience and how you do it. It determines your tone and the nature of your relationship with your audience and customers. But messaging is also your company story and the way you tell it – your storytelling. And that's one of the most powerful things when it comes to forging connections.
The narrative you choose and how you communicate it determines the nature of the relationships you forge. Applying your messaging consistently will increase the recognizability of your brand and create bonds with your public.
The logical next step here is, of course, putting this into action. But, what is the best way to make sure you are making sure you stand out as a brand in today's stiflingly competitive market where the world is your competition?
Forge an employee-centric strategy
We mentioned how corporate branding hinges on many elements, including employee experience and powerful storytelling. Employee experience is an important, yet often overlooked, thread that can enormously impact your business perception and determine how the external world sees you — in other words, your reputation. Storytelling is the filter you use to communicate with your audience online, which has no small role in shaping the tone of your brand.
What employees communicate online on social media and how they do it does not only influence your employer branding but your corporate branding too. How they are perceived reflects on you as a company, and so is how you are perceived. How they communicate and interact with peers says something about how you communicate online.
Social media has changed the branding landscape in the sense that everyone is unconsciously curating their personal branding every time they interact with specific social media posts, post something, or engage with other people on one platform or the other.
The by far most profitable and strategic approach to this is to incorporate the employees' efforts and branding into the company's own. How? By formalizing their efforts and even encouraging them to develop them under the company's guidance and leadership to forge a unified and aligned storyline and altogether stronger branding for both employees and the company.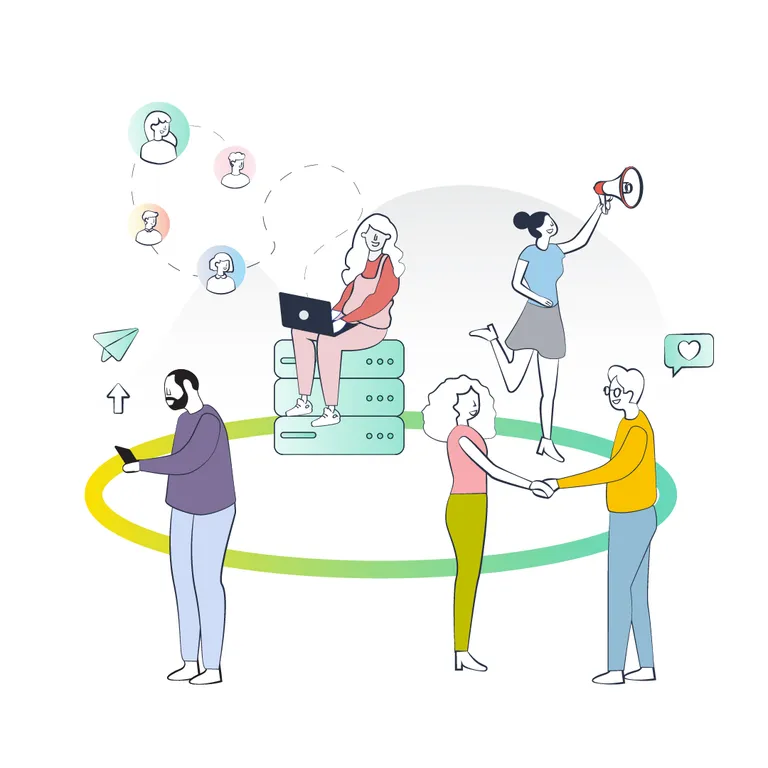 Strengthen your corporate branding with advocacy
By merging employees' and company's branding efforts, you'll be leveraging the power of advocacy in several of its instances.
First, you'll be taking advantage of the increased credibility consumers attach to information individuals share. It is common knowledge now that people trust people over companies; people trust connections, peers, friends, and people they know over ads and corporate voices.
That's why attaching yourself to your employees' voices will make you much more authentic, credible, and reliable in the eyes of your consumers. And through them, you'll be able to build those connections people crave. In turn, that will gradually develop customer loyalty and trust, which is one of the main goals of corporate branding.
Forward-thinking brands foster positive and mutually beneficial relationships with their employees, reaping benefits across all layers of corporate branding and beyond.
How is this possible? Think about thought leadership. As a company, you can streamline corporate content, opinion pieces, industry-relevant articles, and papers whose credibility, accuracy, and professional angles will help your employees profile themselves as thought-leaders in the industry. This will have a massive impact on their personal branding, profile, and position in the industry.
At the same time, you can leverage the power of those personal brands and high-profile employees to build up your own corporate branding. This synergy can help you both enhance your perception, expand your audience and grow your business.
On top of that, your corporation will have the added benefit of becoming more relatable with the help of human faces and voices to represent you, aka your employees. Rather than being seen as an institution, you can be recognized for your humanity, breaking down barriers between your business and your consumers.
At this point, it doesn't matter whether personal or corporate brand came first — by relying on your employees and guiding them through their thought-leadership journey, you'll be able to build a more reliable, credible, and impactful corporate branding. You must trust them to advocate for you and formalize their efforts with the proper tool to achieve it.