LinkedIn Guide for Employees
Perfect for a 7 minute break
•
Written by So Buzzy

on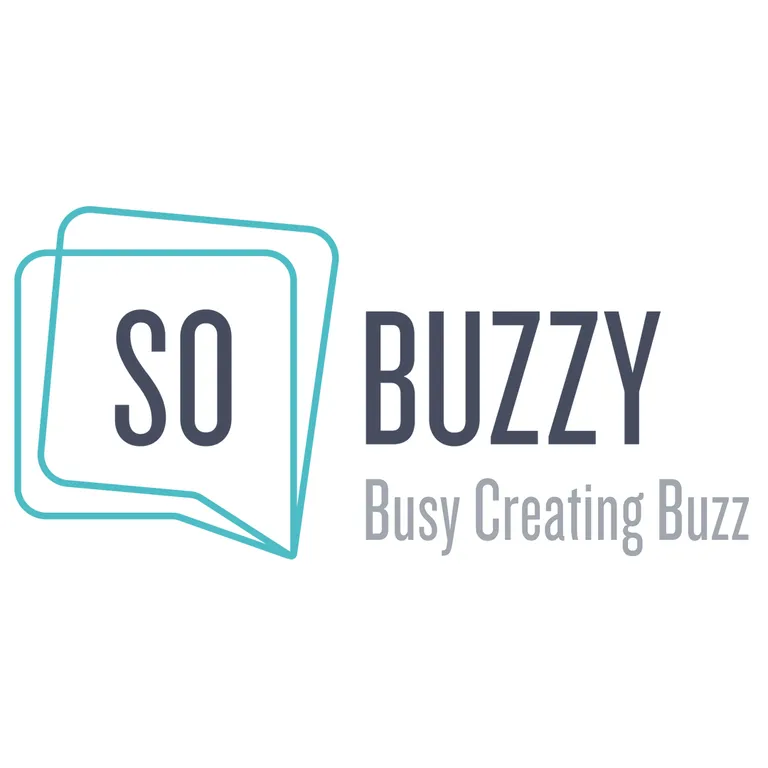 LinkedIn is the platform most of us probably know as a professional space to look for a job and to get to know more about the business side of organizations. Well, the platform has more to offer than just that. It has evolved into an indispensable tool in today's professional world, offering a lot of opportunities to young and seasoned professionals alike.
The importance of LinkedIn in today's professional world
On the one hand, LinkedIn holds significant importance for your company. Whether you work for a large company or operate a small business, a LinkedIn company page is essential and provides many benefits. It not only facilitates networking and the identification of promising leads and candidates for your business but also establishes your public image on a global scale as a reputable and reliable organization.
But, as an employee, you also have the power to enhance the success of your company on LinkedIn. That's why, on the other hand, a personal LinkedIn profile is also important. With a strong profile, your company will appear higher in the search results of LinkedIn and Google.
How exactly? Well, LinkedIn's search algorithm takes into account the connections between personal profiles and company pages. If you, as an employee, list a specific company in your profile, it creates a link between you and the company. If your profile is well-optimized with detailed descriptions, it can enhance the company's overall online presence. The same goes for Google search.
Moreover, it shows that you are proud to work there and your commitment to your organization. Showcasing your work, your passion and the project you contributed to also puts you in a better position in the job market by presenting yourself in a more professional way.
Whatever industry you work in, LinkedIn offers a wealth of fantastic opportunities: from networking to sharing your expertise and building trust. However, before these opportunities come your way, it's essential that the basics of your personal profile are in place.
Don't know where to start? We've got you covered with a LinkedIn guide for professionals.
The anatomy of a strong LinkedIn profile
Your LinkedIn profile is your digital professional identity. It can be a powerful asset for personal branding, networking, job hunting, and business development. To create an effective LinkedIn profile, you need to understand the key elements that make up its anatomy. Let's delve into the elements that contribute to a strong LinkedIn profile.
Profile picture
It all starts with a professional profile picture. Wave goodbye to candid selfies and holiday snaps, and show your business side on LinkedIn. Go for a professional, high-quality picture where your face is clearly visible.
Tip I. did you have a photo shoot at your company so that every employee has a professional photo in the same style? Use a photo from this shoot.
Tip II. if your company is looking for a new colleague, you can use the #Hiring profile frame. Important to note: the job posting must be available on LinkedIn.
Headline
Your LinkedIn headline is one of the first things people see when they visit your profile. It sits right beneath your name and profile picture, serving as a brief summary of who you are and what you do. A compelling and well-crafted headline can make a big difference in how others perceive you on the platform. It can therefore influence whether they decide to connect with you, follow your updates, or explore your profile further.
What you should mention in your LinkedIn headline is:
Your current job title,
Your current company, and
Relevant keywords that describe your skills, expertise, and industry,
Optional: is your company recruiting? Include, for example, "We're hiring".
Tip I: be concise, clear, and focused on how you want to present yourself to your network and potential contacts.
Tip II: use a structure like this [Job title] at [Company] | [Keywords related to your industry] | We're hiring
Customized URL
Having a custom LinkedIn URL reflects professionalism. It shows that you've taken the time to personalize your profile, and it gives a polished, well-organized impression. This can be particularly appealing to potential employers, clients, or networking contacts who visit your profile.
It also enhances your visibility in search engine results: a custom URL that includes your name can help ensure that your profile appears in results when someone searches for you online. This is crucial for managing your online presence and making it easier for others to find and connect with you professionally.
The URL of your personal profile should be easy to remember, professional, and relevant to your name. Avoid using random numbers or special characters, as they can make it less user-friendly.
Tip: you can customize your URL on your desktop via your personal page: go to Public profile & URL at the top right. Here, click Edit your custom URL in the upper right corner. Then adjust your link right away and save it.
About section
The "About" section on LinkedIn, also known as your personal summary, is a critical component of your profile because it allows you to provide a comprehensive and personalized overview of your professional background, goals, and interests.
When writing this part, you need to start with a compelling opening statement. Introduce yourself and give readers a sense of who you are professionally. For example, mention your current role or industry but also highlight your key skills, strengths, and areas of expertise.
Using relevant keywords strategically in this section is important for improving your profile's discoverability in LinkedIn searches. These keywords should align with your professional background and what you want to be known for on the platform.
Conclude this section with a strong call to action. Encourage readers to take a specific step, such as connecting with you, sending a message, or visiting your website. This proactive approach can help initiate meaningful interactions and networking opportunities.
Tip: keep it concise and well-organized. Use paragraphs, bullet points, and spacing to make it easily scannable.
Work experience
Your work experience section is a primary source of information that demonstrates your professional history, accomplishments, and expertise, providing credibility and validating your qualifications. It's one of the most frequently visited sections of your LinkedIn profile.
A well-crafted work experience description allows you to control the narrative of your career and leave a positive impression on profile visitors, including potential employers, clients, and connections.
What to include in your work experience description?
Job title and name of the company,
Some information about the company's services,
Key responsibilities, and
Notable achievements, projects, and successes.
Tip: LinkedIn allows you to upload media files of all types to the experience section. It stands out and gives potential clients and customers an idea of who you are and what you do.
Contact information
LinkedIn is and stays a networking platform. That's why contact details have an important role. Add your email address, phone number, website and/or portfolio. You can also include an instant messaging handling for ease of communication.
But remember, always ensure that your contact information is up-to-date and easily accessible. It will make it easier for your connections to reach out to you. This can lead to valuable networking opportunities, whether it's for professional collaboration, job opportunities, or business development.
Creating and sharing engaging content
Once your LinkedIn profile is all set, it's important to feed it regularly with interesting content. This applies to a company profile as well as to a personal profile.
The search for content inspiration is not always easy. Here's a little overview of topics you can share with your network on your personal LinkedIn:
blog posts of your company that are relevant to your expertise,
personal experiences, like your career journey, personal growth, and lessons learned along the way, and
your opinion and insights on industry trends, challenges, and updates.
Remember that consistency is key. Regularly posting engaging content and actively engaging with your network can significantly enhance your LinkedIn presence and help you achieve your professional goals.
Tip: feature your three most impressive posts on your profile. It allows you to showcase your work to people who view your profile in a more prominent way. You can highlight for example professional achievements.
And that's it! With this guide as your compass, you're well on your way to making the most out of this valuable platform. Use it wisely, nurture your connections, and watch your career prospects soar. Cheers to your LinkedIn success.
Leverage your employees' thought leadership to boost your social media presence
See Our Demo Options