The Guidelines for Influencer Marketing in Belgium
Perfect for a 9 minute break
•
Written by So Buzzy

on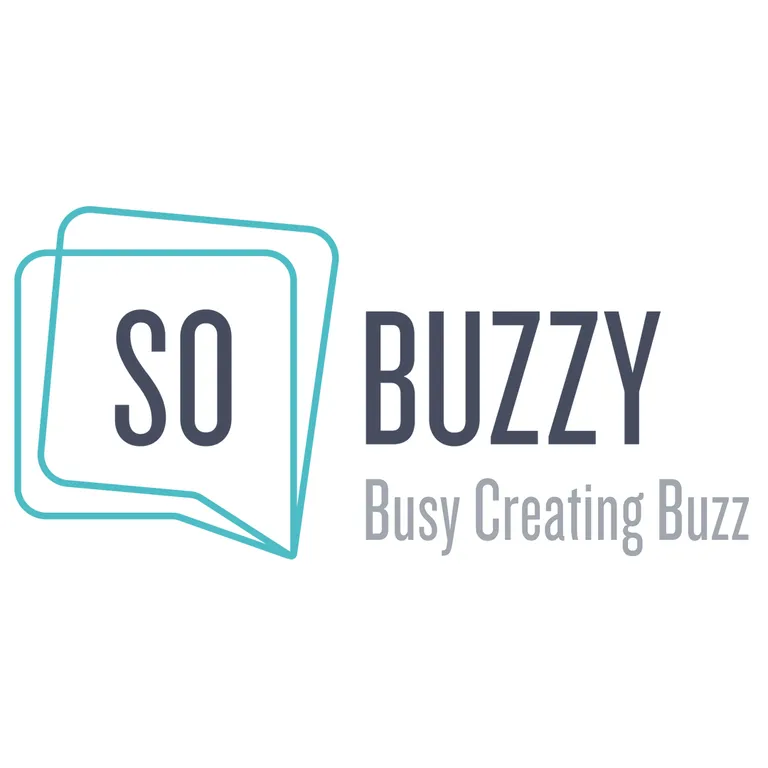 We've already guided you through the most important steps to kick start your first collab with an Influencer, and now we're here for a little history lesson. In this article, we'll discuss the current status of regulations of Influencer Marketing in Belgium and the current guidelines to follow during collaborations.
Influencer Marketing has been a hot topic for a while now. If you want to grow as a company on social media, Influencer Marketing is one of the ways to do this. Influencer Marketing influencers are used to address a large target group with personal messages. And that is becoming increasingly important because traditional marketing is losing its grip on consumers.
We speak of Influencer Marketing when the influencer receives some kind of compensation, but the advertiser still has control over the influencer's communication. This compensation may be in cash or in kind.
In order to better regulate Influencer Marketing in Belgium, the FPS Economy launched guidelines for influencers in 2018. However, they withdrew it that same day after fierce criticism and protest from various corners.
Since then, several measures have been taken and then withdrawn related to Influencer Marketing. In order to be able to see the forest due to all its trees, we have made a chronological overview to clarify the Belgian regulations regarding Influencer Marketing so far.
Undoubtedly to be continued...
Guidelines April 2022
On April 25, 2022, the FPS Economy drew up some concrete guidelines for influencers so that it must be clear to their followers when they advertise and when not.
Influencers are now obliged to clearly indicate when they advertise, even if it concerns their own brand or product with which they are associated (for example, a clothing line). This means that it must be clear to the followers at a glance that the influencer is advertising. The way to do this is to label the message with an unambiguous word that is obvious to everyone, such as advertising, publicity, or advertisement. This can be in the form of hashtags.
Options for this are: '#advertising', '#advertizing' or '#publicity'. In certain cases, the hashtag '#sponsored' can also be used.
There are some conditions attached to this:
The label must be immediately visible to the followers without having to click to open the message and, therefore, may not be placed at the end of the message, between different hashtags, or used as the last hashtag.
The label should also be clearly visible and should not fade into the background.
The label must be in the same language as the message.
To make it clear where and when influencers should make mention of the collaboration, we outline a schematic overview below.
Mention a brand, product, or service in social media communication.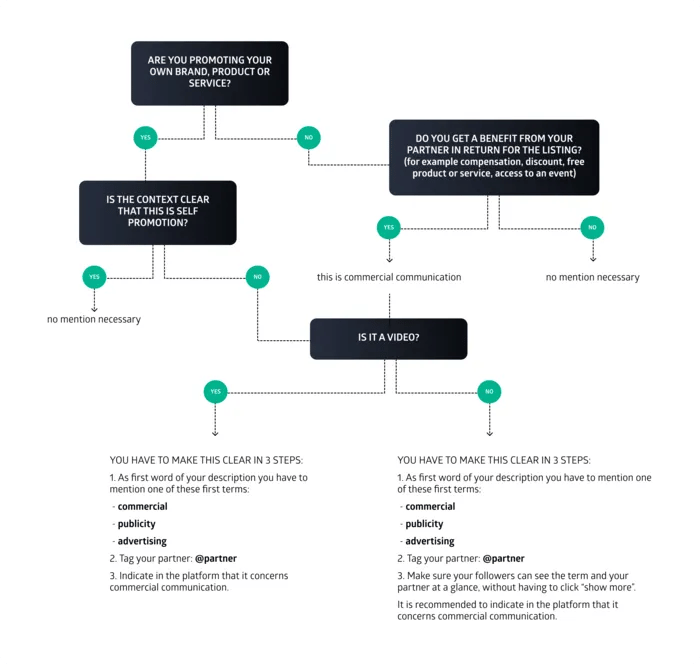 2. Organize a giveaway, action, or competition: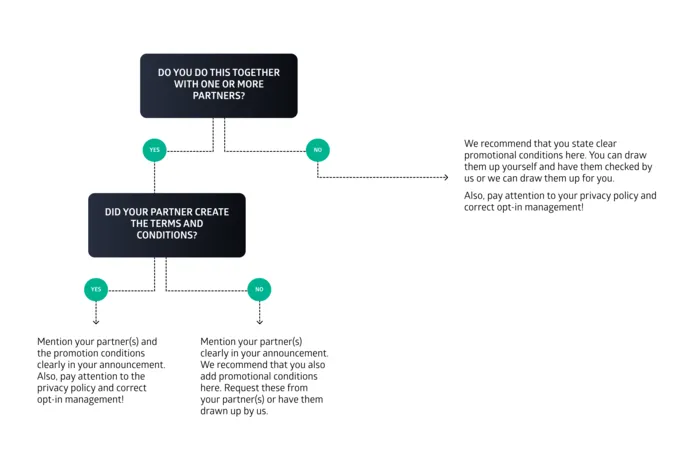 Guidelines December 2021
In December 2021, the Flemish Regulator for the Media (VRM) published a brand new Content Creator Protocol. The protocol includes rules that you must follow as an influencer when sharing commercial communications via videos. These new regulations come in addition to the existing Influencer Marketing Guidelines and the advertising rules from the Economic Law Code.
Guidelines May 2021
Benjamin Dalle, together with Ghent University and Artevelde University College, conducted a survey about the guidelines for influencers in Belgium and Metro reports.
What are the results of the survey? Only one in three influencers is well or very well aware of the current guidelines for influencers.
It is most striking that among the influencers surveyed, the average number of followers on their most popular social media channel is 51,848. So we are not talking about small influencers.
About 79% of the influencers surveyed are open to a code of ethics. Minister Benjamin Dalle certainly wants to continue to involve the influencers in making this code of ethics. In addition, the code will be presented at the Jamies, an award show for the best online creators. This award show will take place in January 2022. Will we finally get clear rules about Influencer Marketing?
Guidelines April 2021
Will there be any action in this case? In the meantime, an amendment is being made to the media law at the suggestion of Minister of Telecommunications Petra De Sutter. This is partly a result of the code of conduct that Benjamin Dalle wants to draw up with influencers. The FeWeb and other sector organizations are also involved.
Transposition of the European directive 'Audiovisual media services'1
On the proposal of the Minister of Telecommunications Petra De Sutter, the Council of Ministers approves a preliminary draft law transposing the European Directive (EU) 2018/1808 'Audiovisual media services'.
The two main lines of this directive are:
bring the obligations of audiovisual media services on demand (video on demand – streaming TV) closer to those of linear audiovisual media services ('traditional' television)
regulate for the first time the content of the video platform services (e.g. YouTube or, to a certain extent, some social networks such as Instagram or TikTok)
Under Belgian law, the draft law amends the law of 5 May 2017 on audiovisual media services in the bilingual area of Brussels-Capital. The Directive must also be transposed by the three communities in the territory of the language area in which they have full competence. In Brussels, however, the federal state retains a residual competence for the audiovisual media services whose provider is established in the bilingual area of Brussels-Capital, insofar as the programs broadcast are not exclusively in Dutch nor exclusively in French.
The draft is submitted to the Council of State for advice.
Preliminary draft law transposing Directive (EU) 2018/1808 of the European Parliament and of the Council of 14 November 2018 amending Directive 2010/13/EU on the coordination of certain laws, regulations and administrative provisions in the Member States relating to the provision of audiovisual media services ("Audiovisual Media Services Directive") in light of a changing market situation.
Guidelines January 2021
Finally, a sign of life, but not from the FPS Economy. Influencers regularly receive comments on content they post, so the Flemish minister of Brussels, Youth, and Media, Benjamin Dalle, has decided to draw up a code of conduct together with influencers. FloWindey, known for the YouTube series Faqda, among other things, asks well-known influencers what they think about it. She has asked this too, among others, Jamie-Lee Six, Average Rob, Siska Schoeters, and Linde Merckpoel. Unfortunately, no Walloon influencers were questioned…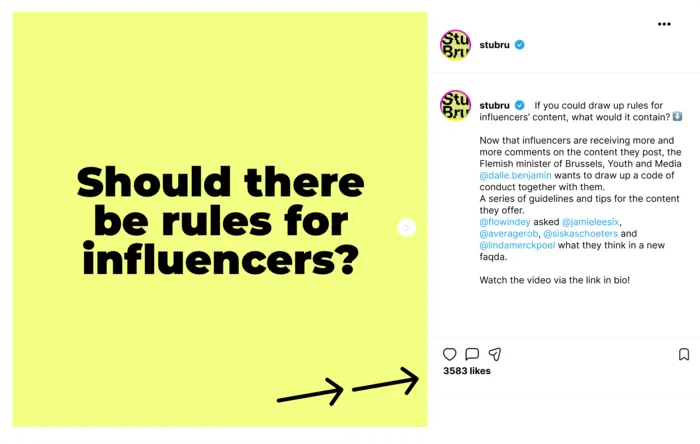 Guidelines 2020
There are still no clear guidelines for influencers, but questions do arise in the Netherlands about using children as online influencers. Is this ethical or not? And what about the rules in Belgium about using children as influencers?
An example of this can be found in the 'Chateau Meiland' program. Claire (3), the daughter of Maxime Meiland (25), may no longer appear during the program, HLN reports. According to the Inspectorate of the Ministry of Social Affairs and Employment (SZW), it would be about child labor, and Claire may only be featured a maximum of 5 times a year. The Meiland family has therefore engaged a lawyer to appeal against this decision.
Well, there are 4 things to keep in mind here:
Do you want to use children under the age of 13? Then they must have permission from their parents for the processing of their personal data.
There are many

rules regarding child labor

in Belgium. Do you still want a child younger than 15 years old to play in a commercial, as an actor or as an extra in fashion shows? Then you must request an individual exception one month in advance.
For young people older than 15 years you have to take into account the regulations regarding job students.
Please be aware of the code of conduct for children's advertising. These are the rules about this:


As far as minors are concerned, however, media decrees today only prohibit advertising that takes advantage of the inexperience of minors, advertising that encourages them to persuade their parents or others to buy products or services, and advertising that abuses the trust that minors have in parents, teachers or others.

…

The additional code of conduct states, among other things, that advertising aimed at children (up to 12 years) and young people (up to 16 years) must be clearly recognizable as such for them.

…

Advertising must correctly represent the possibilities and properties of a product so that children are not misled. It is also important that children should not get the feeling that owning a product offers them a certain advantage over other children. Or that by not owning it, they are inferior or unpopular. 2

Guidelines 2019 to early 2020

Complete radio silence from the FPS Economy. When asked about the current status of the guidelines for influencers, the FPS Economy always answers the same, but then there is radio silence.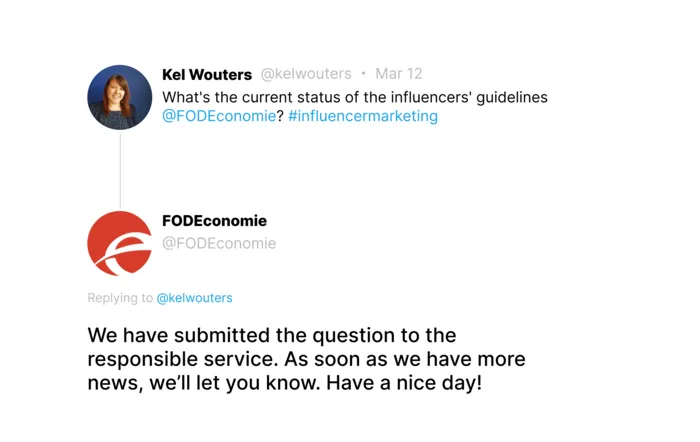 Guidelines October 8, 2018
The FeWeb has received a lot of feedback from influencers and agencies with whom they want to take action in consultation with the JEP (Jury for Ethical Practices regarding Advertising). They jointly publish the Online Influencer Marketing recommendations, in which they indicate that the JEP is responsible for monitoring compliance with these recommendations. For example, the JEP can receive complaints about Influencer Marketing and handle them in accordance with its regulations.
It concerns the following recommendations, which only apply if the influencer receives compensation (in cash or in services) and the advertiser has control over the communication:
The online influencer must make it clear that it is about advertising by adding words such as advertising, sponsorship, advertisement, in collaboration with, sponsored by… to the post on social media. Other entries with hashtags are also possible. This concerns hashtags such as: #adv #prom #advertising #spon, etc.
The online influencer must adapt the words to the target group or the language in which the socials communicate. Just think of words such as publicity, ad, paid, promotion, etc.
The recipient must immediately understand the nature of the message. So make sure the words are shown in a good way and place.
These words should not be hidden so that the recipient immediately understands what the message is about.
So if the influencer places an advertising message himself (for example, a review of a product), where there is no control of an advertiser, the above guidelines do not apply.
Guidelines July 5, 2018
After two months of uncertainty, the FeWeb (the Belgian Federation for Web Companies) takes action. They contact influencers and agencies themselves to develop recommendations based on that.
Guidelines May 15, 2018
New regulations are being launched by the FPS Economy for online influencers. The regulations will be withdrawn the same day because they had not surveyed influencers themselves and because some of their guidelines went very far. The protest from influencers and agencies ensured that the guidelines were quickly withdrawn.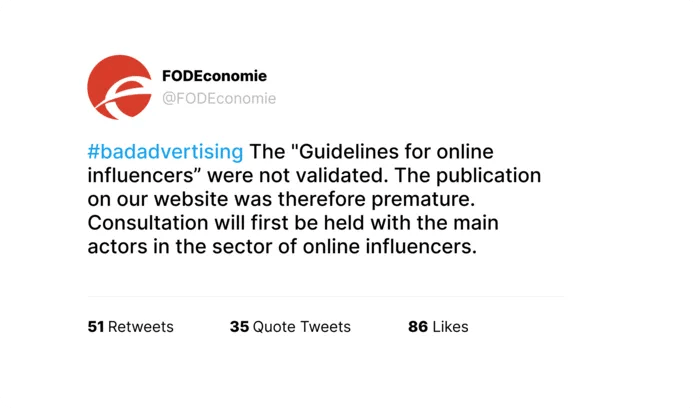 If you want to know more about So Buzzy…
If you're interested in finding out more about Influencer Marketing, Social Media Marketing, and how to improve it within your company, if you wish to tackle a specific project, content pitch, strategy, or website content, or simply want to discuss alternative and strategic Social Media approaches, don't hesitate to reach out to us!