We get asked a lot of questions regarding how platforms like Ambassify fit along with your current internal communication tool. Some of these go along the lines of "Do you replace our existing office intranet?", "Do you sync with our office intranet?" or "What's the difference between Ambassify and our existing intranet system? If you're reading this article, you probably have similar questions, and in this article we'll address these points and more!
Is Ambassify a replacement for your existing intranet?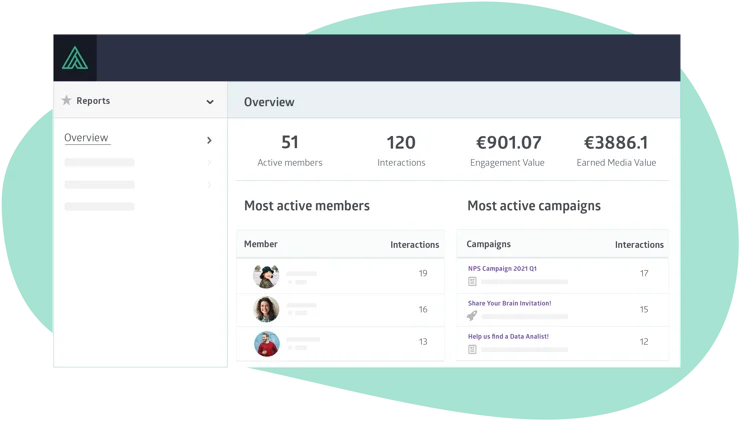 In short, no. Think of how your current intranet system works. It's there for your employees to access files, collaborate on projects, and has a basic messaging system. In other words, it helps your employees get work done, but doesn't focus on building engagement with your workforce or encourage them to promote the company to their own wider network. Ambassify plays a different role in the day-to-day work of your employees by helping you build trust, engagement, and actively encourage them to share your content with the world.
How does Ambassify Sync with Your existing intranet system?

Looking at how some of our existing customers utilize both their existing intranet system and Ambassify, we see some pretty creative combinations! Some utilize their intranet system to circulate a company-wide message to welcome a new employee and then make a very personalized Ambassify campaign to welcome them to circulate to specific teams and share the news via social media.

Others use intranet systems as an additional tool to promote ongoing Ambassify advocacy campaigns with links to sign-up pages or campaign URLs. One clever solution is the ability to automatically distribute a notification about new Ambassify campaigns across your intranet system via our RSS feed integrations. You can quickly notify employees of new campaigns with minimal effort!
What can Ambassify do that Your current intranet doesn't offer?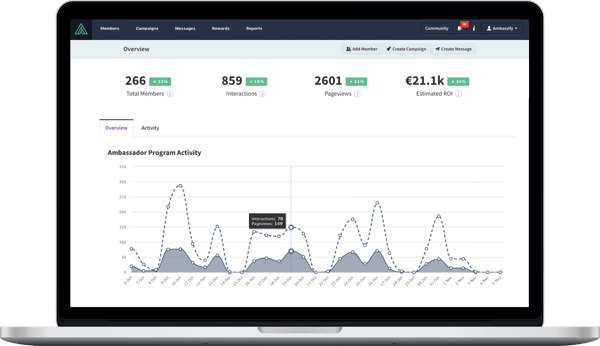 Whilst your current intranet will offer some options to connect your employees with short messages, collaboration on projects, and access to centrally located files that help get day-to-day work done, Ambassify focuses on clever content distribution, that helps connect your employees to your company's initiatives, news, and goals whilst being able to measure the effectiveness of these efforts along the way. Your employees can share company branded content via Ambassify with their own social networks and you can publish campaigns to publicly visible landing pages. You can also create a two-way dialogue with employees via pulse surveys, polls, and comments features on content pieces.
Do Ambassify offer other integrations?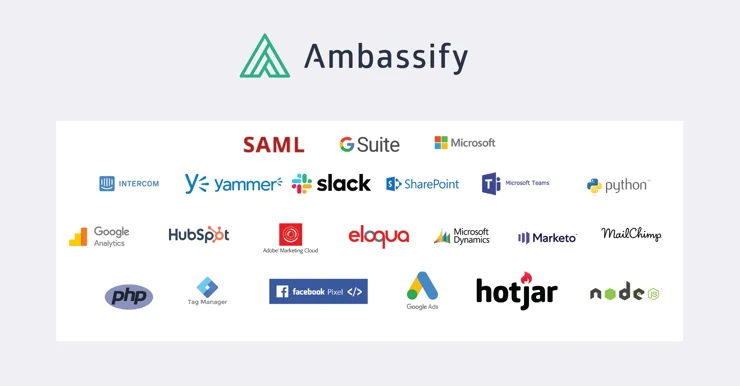 We sure do! We integrate with Hubspot, Salesforce, Slack, Zapier, Mailchimp and all of the other systems you see listed above. If you have specific questions on integrations with other platforms, don't hesitate to contact us!
To summarize; whilst it's normal to ask the question "what's the difference?" between Ambassify and your existing intranet set up, the two shouldn't be seen as competing entities. Your intranet system allows you to communicate with your workforce, but not build that trust and engagement that you are seeking to achieve. You can build creative and engaging campaigns using Ambassify, and use your intranet system as an extra "boost"' to notify your employees.