Get a Foolproof Start with Influencer Marketing
Perfect for a 5 minute break
•
Written by So Buzzy

on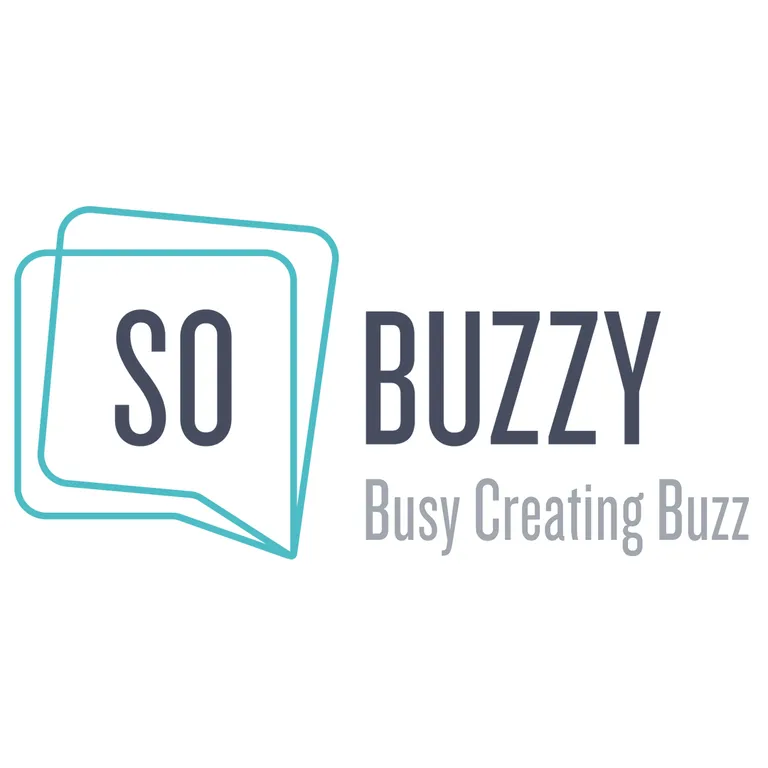 Have you been wanting to launch your first Influencer campaign but don't know where to start? Read this article for a step-by-step guide on the dos and don'ts of Influencer campaigns and more insights on Influencer Marketing.
Influencer Marketing has proven its value when it's about growing your brand or company on Instagram. However, knowing exactly when to do one thing or another can sometimes be confusing.
To help you get started, we've collected all the information your company needs to begin great collaborations with Instagram influencers. 👇
The most important thing about Influencer Marketing is in the word itself: 'influencing' or 'having influence.' With Influencer Marketing, brands engage influencers to speak to a large audience about a brand with personal messages to reach their target group.
And that is getting increasingly important because traditional marketing is losing its grip on consumers.
Human-to-human communication, like Influencer Marketing, is very different from traditional mass communication that companies are used to — and that's why not everyone is accustomed to it yet.
Define your goals
But how to get started with Influencer Marketing?
First things first: define your goals. Are you going for a long-term collaboration, or do you prefer a relatively short-term campaign?
Some short-term goals could be, for example:
Announcing the collaboration
Setting up a discount code in the name of the influencer
Create a kind of competition or giveaways
…
On the contrary, long-term goals may include:
Brand recognition
Improving or building the brand appreciation
Reaching an audience, you don't usually reach via other channels
Increase amount of leads and sales generation
…
Once you've chosen your goals, the only thing you need to decide is the relevant KPIs for your chosen strategy. This comes down to making these goals 'quantifiable'. Only then should you be looking for influencers who could fit your brand, product, or service.
Don't choose simply for influencers with the most extensive reach; choose people whose followers fit best with your own goals and targeted audience because that's key to reaching your target.
Size does(n't) matter
Before you can choose the right people for your Influencer Marketing, you first need to understand what makes an influencer an influencer. Influence Expert Carole Lamarque puts it like this: "A person who spreads contextual, relevant messages that are so meaningful that they inspire to take action."
Within the mass of influencers, we differentiate between mega-, macro-, micro-, and nano-influencers. To keep it simple, you can divide these influencers based on the number of followers they have:
Mega: starting from 1 million followers
Macro: between 100.000 and 1 million followers
Micro: between 10 000 and 100 000 followers
Nano: less than 10 000 followers
Although many followers often create more reach themselves, the amount of followers isn't always the most critical parameter. Look at TikTok, for example, where nano-creators are the vast majority. Or Instagram, where micro-influencers account for almost half of all influencers.
Working with nano- and micro-influencers is an excellent idea to build a brand, especially for small & medium businesses. These creators have fewer followers, but their audience is more niche and loyal. Their messages often resonate stronger and better with their audience because they have more trust and credibility.
Let's slide in the DMs
Next up? Contacting the influencer.
How do you ensure you draw attention in a mailbox overloaded with brands and companies who want to collaborate?
Here are a few tips:
Go for a simple but engaging subject line that draws their attention
Make it personal, use their name, and mention something about them specifically and why you chose to contact them specifically instead of someone else.
Present yourself, make it clear who/what you're representing and showcase your credibility
Make sure to do your research beforehand. They need to know that you have full knowledge of who they are, what they do, and what you like about their profile – beware, though, don't slip into 'groupie mode.''
Make it clear why you believe you two would be a great match and should collaborate.
Make sure it's clear what's in it for them; the influencers' advantages have an essential role (money, incentives, awareness, networking,…)
That's it; you've got yourself a match! So, now I declare you influencer and brand.
Your collaboration based on trust and authenticity may begin.
After the first contact and finding out if there's a mutual interest, the project is briefed to the influencer, and agreements such as budget, timing, expectations, tracking, and all that are made.
To measure is to know
Fast forward to the end of the campaign. That's when you'll see if you achieved your set goals and KPIs. The influencer can give you screenshots, or you can take these yourself.
Don't forget that at least 70% of the effect of Influencer Marketing is generated through other channels. Instagram often works as a source of inspiration, but many will use another channel, such as Google, to buy something.
So if you want to know the effect as the campaign is developing, you should think beforehand about how you can or would like to track the efforts of the influencer(s):
Use UTM tracked links — when you drive people to your website, you give them a unique URL so you can track them in Google Analytics.
Use unique codes like LAURA15 or MARIE20 — this way, you can trace the results of Influencer Marketing in general and evaluate the performances of the individual influencers.
Compare periods — this way you'll get insights into how other channels are influenced by your Influencer Marketing collaborations.
Keep control over assisted conversions — look farther than the traditional 'traffic report' and see which other channels contributed to the overall transformation during the trajectory.
In a nutshell? Make sure you follow up your campaign well. Send reminders, think beforehand about how you're going to measure results and make a report at the end of a campaign. And hey, you'll be able to use it as a reference for future campaigns.
There you go!
Now you're ready to kick-start a successful Influencer Campaign.
There's more in store for you from So Buzzy...
As a company or brand, are you also thinking about getting started with Influencer Marketing, but you need some extra help and guidance? We're here to assist you and give you some more insights!
You can now check out the recording of So Buzzy's webinar for the Ambassify Services on our website! 👉 Watch it here!