What Are the Benefits of Employee Advocacy?
Forward-thinking companies are making the switch to employee advocacy every day. Turns out, what is making advocacy more and more popular is that it will help you tackle two of your biggest business problems: next-level growth and employer branding. In this article, we'll deep-dive into all the ways advocacy can make the difference in your organziation.
Many companies have exhausted every trick in the book and have reached a point where their current marketing strategy is no longer doing the trick.
When you invest more and more of your marketing budget in the existing channels and tactics such as SEO and SEA still don't deliver the expected growth, pressure piles up, and you feel like you've reached an impasse.
If you've experienced this yourself, all the more reason for advocacy to be on your radar.
Increased social media reach and engagement, enhanced employer branding, and reduced marketing costs are only three of the benefits employee advocacy can bring to your organization.
I'd say advocacy is worth taking a look at, don't you think?
Employee advocacy can unlock next-level growth benefits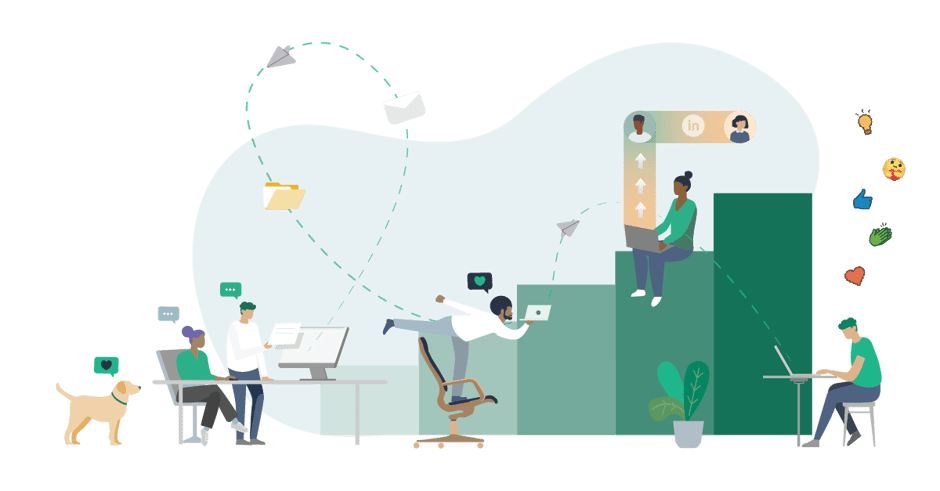 As a marketing professional, reaching more people and connecting with them in order to attract more prospects and generate new leads can be a great challenge.
With social media platforms tightening privacy policies and restricting the organic reach of company posts, getting through to the right audience is quite an arduous job. Targeting people is something that you cannot attain as a company alone, you have to tap into your most resourceful asset: your employees.
Tackle two of your biggest business problems with advocacy: reaching next-level growth and amplifying your employer brand.
To trust and connect with an authentic brand is what people are (maybe even unconsciously) looking for. And the only way to connect is through people.
And this is why you need advocacy: taking advantage of your employees' extensive networks to spread your content will get your message to a whole new circle of reach and create next-level awareness around your brand.
Remember that your employees are someone else's ex-college buddy, best friend, family, relative, or friend of a friend, which is why their recommendation is perceived as more trustworthy than public ads paid for by faceless corporations.

When your employees share company-related content, they profile themselves as thought-leaders and reliable advocates of the company — they become trusted advisors people want to listen to. As a matter of fact, more than 33% of early adopters of advocacy programs report increased brand loyalty.
And that's why extensive reach is a crucial step to reaching next-level growth.

Almost 20% of companies with a formal employee advocacy program report significantly decreased marketing costs while attaining some outstanding results.
Not only did employee advocacy get their message to a more engaged and interested audience, generate more marketable leads, and have a higher conversion rate, but it also helped them build credibility and authenticity around their brand.
And you might want to thank your employees for that extra boost.
Gaining employer brand benefits through advocacy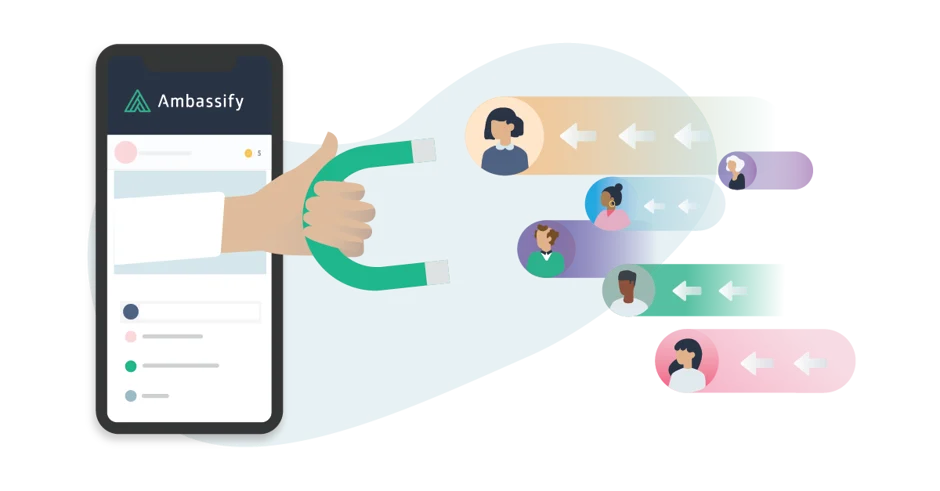 Extensive organic reach is not by far the only step to achieving next-level growth. Building and strengthening your employer brand is another big part of it, and advocacy can help you achieve that too.
Advocacy is a way to inspire other people — your people, aka your employees — to talk about your brand rather than having to do it yourself.
When you let them share company-related content and their experience with the brand, they spread your work culture and present themselves as thought leaders and crucial members of your organization. And, guess what, it comes with no marketing costs associated with it. If you engage with your employees and gain their trust, they'll want to share your messaging and spread your work culture.
Having people spread your content and share your brand's culture and products on social media can strengthen your credibility, enhance authenticity and profile your employees as trusted advocates who are passionate, competent, and vocal about what they do.

Not only will you organically amplify your brand's work culture and attract new and motivated talent, but you'll be able to actively improve your brand perception, like the 65% of companies with an advocacy program that report increased brand recognition.
Surpass conventional marketing, expensive branding and ineffective recruiting with advocacy.
And we can assure you; this is only the start. There's a whole hidden world of benefits and success and new ideas that advocacy can open up for you.
See for yourself all the features that make Ambassify stand out as the #1 tool to enable advocacy in your organization.
Join us for a 15-minute group demo and find out what the fuss is all about.