LP - Website - Corporate Branding Campaign Examples
Trusted by leading companies
Find inspiration in our customers' best corporate branding examples
Your employees can help you define your corporate brand the same way you help them curate their personal ones. Here's how our customers worked together with them to share trustworthy content on social media and raise brand awareness.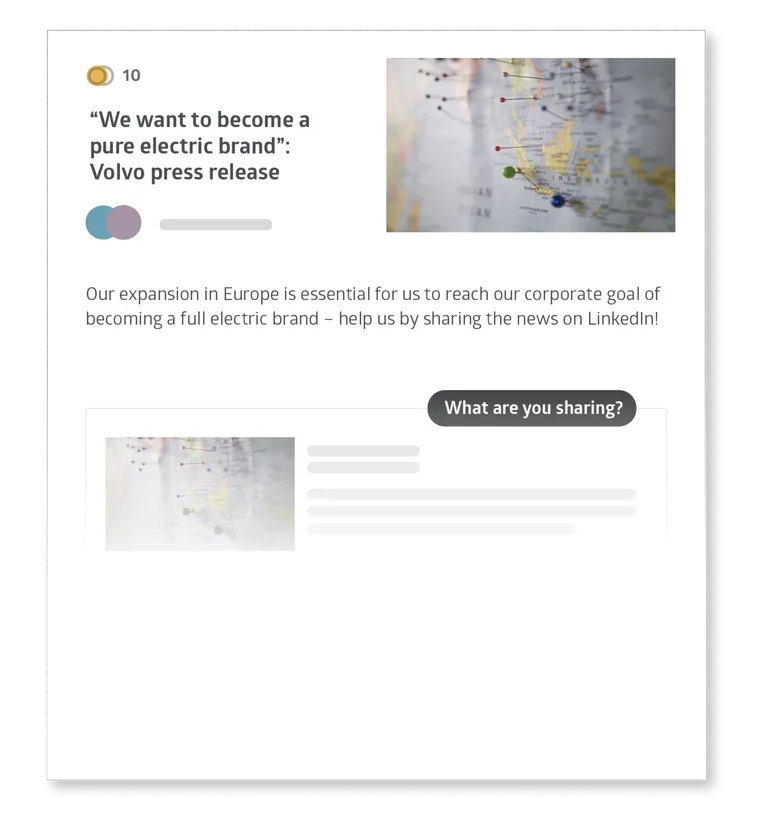 Volvo shared press releases to raise brand awareness
Volvo often asks Ambassadors to share news and video or article press releases on LinkedIn as a way of getting the word out there, creating buzz and awareness about their brand, and shaping their desired corporate image.
Nipro shares its corporate values with the world
Nipro wanted to make its corporate values known to the world. In particular, they wanted to share that one of their corporate values is inclusion, so they made this campaign to celebrate pride month together with the employees.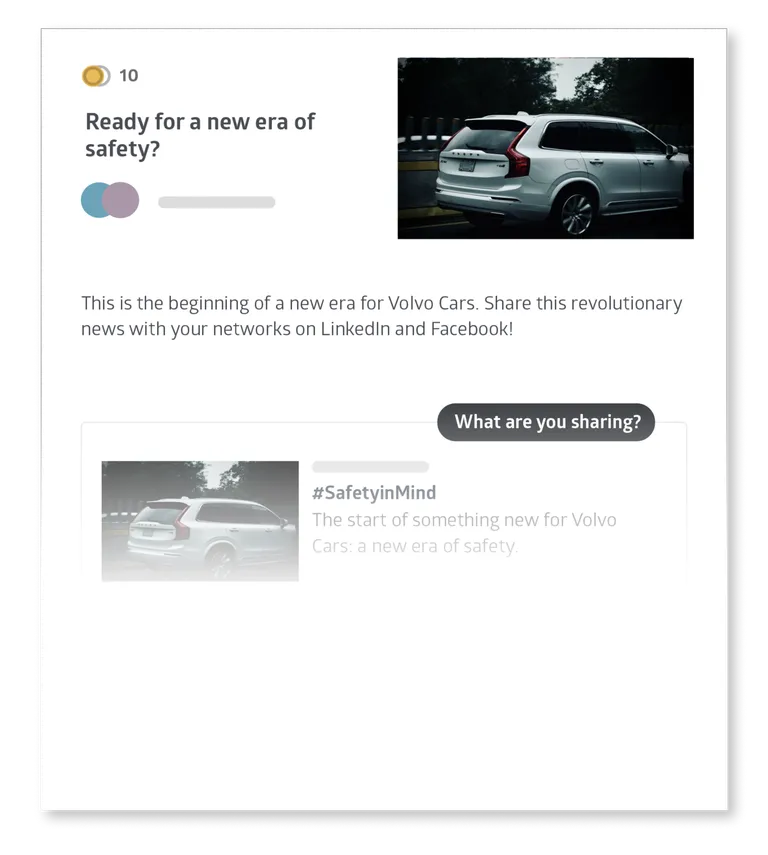 Volvo announced new products & achievements
Volvo often announces new product launches (cars, models) through employee advocacy. Here they asked their Ambassadors to share with their networks the launch of a new fully electrical flagship SUV – a big achievement for the brand.
Allianz responded to live news and events
Storm Corrie had been announced to hit the country, and as an insurance company, Allianz had an article ready where they share tips on how to reduce risks and act preventively. Their Ambassadors could easily share the article and rely on the momentum to present themselves as experts in the field.