B2B companies increasingly are rethinking advocacy programs to fuel business growth
In a marketing world that often focuses on shiny new things, one of the shiniest these days is customer advocacy. Programs that first emerged as customer service forums with shared tips and tricks have evolved into a variety of initiatives that encourage customer engagement, reviews, and peer referrals. In this article you can read more about the people in this business and what they have to say. We're honoured to have our CEO Koen Stevens interviewed on this topic by ANA (Association of National Advertisers), together with one of our customers IMPACT and HubSpot.
Source: https://www.ana.net/magazines/show/id/btob-2019-02-next-gen-customer-advocacy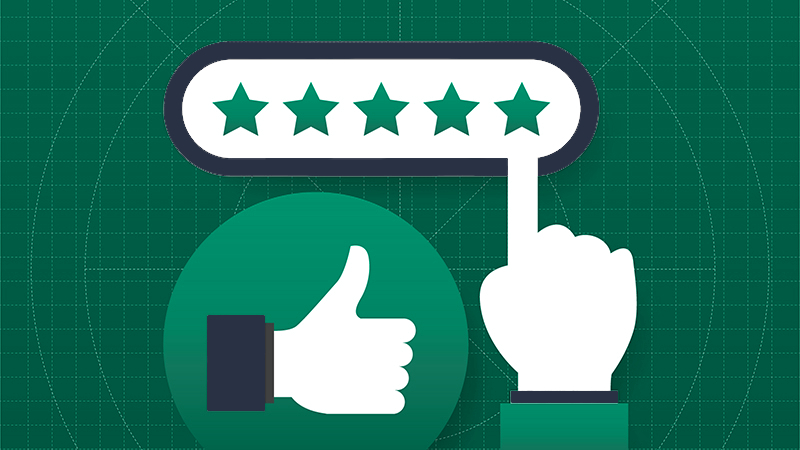 Companies increasingly are eager to corral the value of an enthusiastic, passionate customer base, says Laura Ramos, VP and principal analyst at Forrester Research.


"For marketing to be more strategic, it needs to focus on the complete customer life cycle," she notes. "But 75 percent of marketing's budget and efforts is toward net-new acquisition. It's almost like marketing is trying to compete with sales about who's better at generating revenue. Marketing should also be focused on retaining the customers it attracts."


Among the challenges marketers face with advocacy programs are recruiting participants, motivating them to participate, and rewarding them when they contribute something of value. Still, marketers increasingly feel they need to embrace advocacy programs in some form because of the changing nature of the marketplace.
The Importance of Customer Goodwill
In the Forrester report, "Convert B2B Customer Passion Into Value Through Advocacy," based on an online survey of marketing decision makers in 2018's third quarter, 84 percent said customer advocacy is increasingly important to offset a diminished trust in brands. This is prompting customer demand for authentic information from their peers.
Other factors driving the push for customer advocacy include the growing availability of digital outlets that can extend word-of-mouth endorsements and enable brands to rise above the noise.


"But it's only when marketers think about customer advocacy as a program that delivers value to the customer does it become more sustainable and reciprocal," Ramos says.


The marketing agency IMPACT typifies an increasing focus on customer advocacy and how it's evolving. The company's Facebook group, IMPACT Elite, already is a robust forum for marketing professionals to exchange ideas with each other. Earlier this year, the company took this participatory model to a new level with IMPACT Insiders, a full-fledged advocacy platform that rewards members for actions that support the brand.


"It's a site where people get rewarded for things like sharing our content on LinkedIn, completing a survey, coming to our conference, or connecting with us on Twitter," says Stephanie Baiocchi, IMPACT's director of audience engagement and community. In turn, participants get points to exchange for such branded merchandise as hoodies, mugs, and T-shirts.


"In the future we also want to offer things with broader appeal, like gift cards or maybe lunch with our CEO," Baiocchi says. "As with any advocacy program, people should feel they're getting more out of it than they're putting in. It's a fairly small effort to share our content but it's high value for us, so we reward them for it."


IMPACT uses the customer advocacy platform Ambassify for its new IMPACT Insiders program. Ambassify CEO Koen Stevens says a successful program should go beyond points and swag.
"Yes, we try to mobilize advocates to do things in support of the brands, but we also want them to interact with the brand," Stevens says. "We strongly believe in two-way communication. The ambassadors are not just being asked to share content or write reviews, they're also being asked for their input, ideation, and co-creation challenges. That way they feel more strongly connected to the brand."
Finding and Keeping Brand Advocates
While recruitment can be one of the thorniest aspects of building an effective advocacy program, Stevens notes that customer behavior can be indicative of interest. Ambassify first focuses on customers with a Net Promoter Score of nine or 10. These customers might receive a simple request for input on a brand's product, "just to see if they're willing to provide feedback," Stevens says.


"Finally, we'll look at 400 or 500 of the most active people, and directly ask them if they'd like to be official brand advocates. And 60 percent of them will actually do it," he says.


The marketing automation company Act-On Software also uses the Net Promoter Score to gauge sentiment and identify advocates among its customers, directly asking them how likely they are to recommend Act-On to a friend or colleague. As these customers join the Act-On Community site, they might later be asked to write a review, be part of a case study, or even take a reference call with a prospect.


"I'm conscious about the different ways people want to contribute their knowledge," says Sarah Moore, senior manager of customer marketing at Act-On. "You don't want to ask everyone. Some want to build their own brand and speak on a webinar or podcast, while others are more educators and super-users. It's helpful to understand who your advocate is."


Forrester has identified four main "personalities" for customer advocates, each with different motivations for participating and different types of contributions to the brand. "Educators" may be keen to share their experiences, and their contributions can provide best-practice content. A "Validator," however, responds well to being an insider, providing valuable feedback and reviews. "Status Seekers" want to build their reputation by participating, and in return the company can gain testimonial videos and case studies. "Collaborators," who want to build their businesses, can offer opportunities for joint ventures and executive meetings.
Perhaps the most direct contribution a customer advocate can make is speaking directly to a prospect who is close to a decision. Moore's advocacy program often relies on sales reps, who let her know about prospects who are hot but who also have questions.


"We'll arrange for a private call between the prospect and one of our customers who is in a similar type of business, and let them have a frank conversation," Moore says. "That enables the prospect to really understand the customer experience and the features they need from a real user."
Finding Out What Works Best for You
Customer advocacy programs need to evolve based on lessons learned about brand ambassador motivations and contributions. HubSpot launched its HubStars program in 2015, but after four years the marketing- and sales-support company relaunched the program in its community forums. The new program dispensed with points-for-favors, and now focuses more on knowledge and experience sharing among the advocates.
The relaunch speaks directly to the challenge marketers have in determining what motivates brand ambassadors, and the perceived value they gain from participating as a customer advocate.


"The previous platform was doing a great job of attracting customers, and having them find an advocacy challenge, earn points, and redeem them," says Eugenia Pirotsky, senior marketing manager of customer advocacy at HubSpot. "But the method and motivations weren't really intrinsic. I'm a big fan of author Daniel H. Pink, who says as soon as you put a price tag on something people will do less of it. I'm not saying points are bad things; they could work for other companies."


Instead of offering small rewards for completing individual challenges (write a review, share a post), HubSpot will now recognize its most engaged advocates once per year, perhaps with tickets to a unique event or opportunities to engage with its executives. But self-motivation is HubSpot's new approach to encouraging advocacy.


"When we talk to customers, they feel that by sharing their knowledge, it helps them create visibility for their own brand," Pirotsky says. "It enhances their reputation for leadership."
The Challenge of Measuring ROI
For any marketing initiative that is so relatively new, return on investment is always an issue. One simple method suggested by Ambassify's Stevens is to consider an advocate's activity as a replacement for what it would otherwise cost in dollars. If a company determines customer advocacy has generated X number of visits to its website, for example, it can then determine the money it has saved versus traditional click-through programs.
HubSpot's own customers have provided an indication of ROI. When asked how they first heard of the company, a plurality (33 percent) said word of mouth, followed by search (26 percent) and the HubSpot blog (13 percent).
Other data on ROI reveals that customer advocacy is linked to business growth. Data from SiriusDecisions shows high performing organizations are 31 percent more likely to have a large portion of their revenue impacted by references. These businesses use references more effectively and have high adoption among the sales teams leveraging customer references.


"We've also found that high-performing organizations are almost two times more likely to have a high proportion of eligible customers participating in reference and advocacy programs," says Lisa Nakano, service director of customer engagement strategy at SiriusDecisions. "And this isn't accidental. You have to work to get people to participate at that level. If marketers can rely on advocacy to fuel part of their demand gen, it's just a part that they don't have to plan or pay for."