JUMP: a Framework for Organizations to Thrive in the Age of Disruption
We are honored to be mentioned with Ambassify and Rik Lagey in the book "JUMP" by Cedric Royer.
He wrote this book for entrepreneurs, business owners, and employees who want to create a high-performance organization that will thrive in disruption, and a legacy for its people, its community, and society as a whole. You can read how we at Ambassify help companies with those challenges.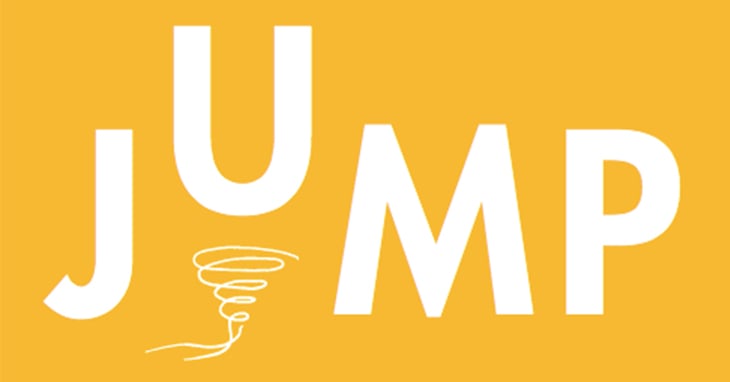 Technology makes it possible for you to get in touch with your tribes. A great example is Ambassify, a data-driven employee advocacy platform that enables reaching out to brand advocates in the organization and market and can also measure the returns of these campaigns.
Rik Lagey, partner and word-of-mouth enabler at Ambassify, explains that it is even possible to identify sub-tribes and fine-tune the messaging to each of these sub-tribes to make those messages more relevant. He gives the example of the vegan market. Some vegans choose to be vegan to end the suffering of the animals, but for others, it is a matter of lifestyle, and for a third group, it is a personal health matter.
Each of these viewpoints requires a different angle, and you need to adapt the interaction with those sub-tribes to maximize the impact of each interaction.
One of their customers is Bellewaerde. Deep in the heart of Flanders, the amusement park has managed to retain and even expand its family character over several generations. Bellewaerde wanted to understand how involving their customer advocates more in their decision-making process impacted their retention.
In other words, if customers were involved, were they more likely to return or not? They started to involve a number of them in designing promotions, incentives, and specific experiences in the park and quickly realized that more involved people felt that Bellewaerde took their opinion seriously.
Those people were not only more likely to return, but they were also more likely to renew their annual subscription compared to the other people that were not involved.
There is a huge upside to sharing information with your people: it increases their sense of ownership, a massive engine for self-empowerment.
Just by explaining the reasons and communicating makes the people more involved. And by explaining the reasons, it shows the company trusts that the people will handle that information responsibly, perhaps even come with suggestions or proposals to help.
Lagey from Ambassify confirms that:
"There is a significant increase of employee engagement if there is a genuine effort to build a two-way communication strategy, between management and the employees. Then you see the involvement increases and that ideas start to come up from all over the organization, but then the company needs also to be open for co-creation and ideation. KBC Bank is an organization that gets this, and gets it right."
They actively look to increase a genuine two-way conversation with their people. For example, their CEO Johan Thijs, who was also recently named the eighth best performing CEO of 2018 by Harvard Business Review, has a monthly dinner with a number of his employees to have an informal catch-up to know how they are doing and to receive direct feedback from all over the organization.
He stays close to the day-to-day reality, and the engagement of the KBC employees goes up because the top is genuinely interested and cares for them. These dinners are not gimmicked! This is only one element within KBC that aims to create a humane environment where everybody is involved.
Another example is how they involve their people with marketing communication: for example, when they made two versions of a TV ad, they asked their people which one they preferred. There was a clear preference for one of the ads, so they went ahead with it.
And Lagey continued:
"when KBC asked their people to announce across the networks that they launched WhatsApp for business, a first in their market, the people were proud to share this, resulting in a direct ROI of 100,000 Euro."
They do not feel forced to do so, as opposed to the number of companies that try to share their social media through their employees, but they are proud to do so.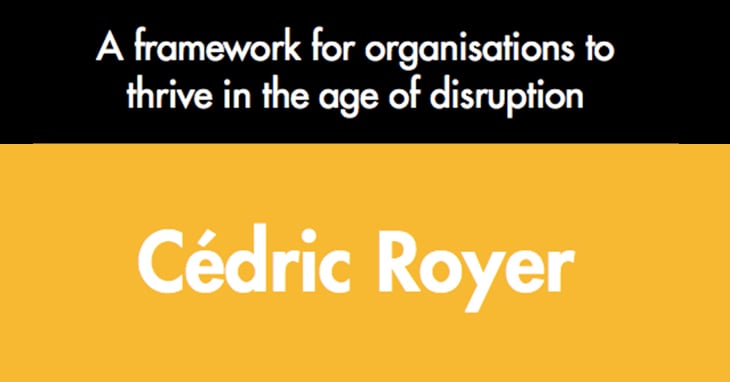 About JUMP
With its waves of disruptions, the vortex is coming, pulling old business models, organizations, and people that are not ready for change into its abyss.
How will you create an organization that not only survives but also thrives in this age of disruption?
This book is for entrepreneurs, business owners, and employees who want to create a high-performance organization that will thrive in disruption and a legacy for its people, its community, and society as a whole.
About the author
Cedric Royer, opening keynote at the latest #smdayBE1 is a tech entrepreneur with over 2 decades of experience in several leadership roles in Belgium, Moscow, and Dublin for companies like NVIDIA, Veritas, Indeed, and his own startups.
Fascinated by the apparent ease by which some companies are able to drive and thrive in disruption while others become irrelevant, he recognized that the high performers shared similar patterns. Further research and interviews confirmed his findings, which you find in JUMP.
If you wanna know more...
1 smdayBE