What's the most underutilized marketing strategy in the B2B (and, to an extent, the B2C) world?
Paid ads? Affiliate? Email?
It's none of those… and they haven't been for a while.
The world is full of ignored ads and unopened emails. Just take a quick look at your inbox if you don't believe me.
But there's still one thing I haven't mentioned (and you're not doing… yet).
***drumroll***
Earned media! Advocacy marketing.
Or brand advocacy. Or customer advocacy. Or word-of-mouth marketing. Whatever you want to call it, advocacy marketing works. At least, that's what my deep-dive into these five awesome brand advocacy examples tells me.
But you already know that it works. You know that 90% of consumers trust WoM more than any other type of marketing. And you know that customers gained through advocacy and referrals have a 37% higher retention rate.
[Recommended reading: The Ultimate Guide to Customer Advocacy]
More importantly, you know that you can make brand advocacy work for your organisation. Which is why you're here — to get inspired by these five customer advocacy examples I've dug out and dusted off. Go through them to learn just how easy it is to leverage your best people to grow awareness, drive social media engagement, and increase your bottom line.
Let's dig in.
5 Customer Advocacy Marketing Examples That Broke Social
Nvidia Germany Partnered with Ambassify to Build a Strong Base of Advocates That are 5X More Active on Socials
I'll kick this off with an example of a brand advocacy campaign that's near and dear to us here at Ambassify. That's our 2018 social media advocacy collaboration with Nvidia Germany.
Together with the Nvidia team, we combed through their active social channels to see where to direct our efforts. The goal was to deploy a small advocacy campaign, limited in scope, to test whether identifying and nurturing superfans would be a good investment for the company.
Turns out — it would definitely be a worthwhile investment.
Our campaign might have been short, but the results were sweet:
4,212 unique email addresses collected — to start us off, we asked Nvidia Facebook fan base to complete an NPS survey. While a smaller number of those fans turned out to be promoters, it left nVidia with 4,000+ email addresses in their subscriber base.
145 respondents opted into the exclusive GeForce Club — GeForce club is an intensive advocacy program we created to engage with fans and nurture them towards big 'asks' (such as writing content, commenting on socials, and posting reviews).
GeForce Club members X5 more active

— thanks to Nvidia's relationship-building activities GeForce Club members turned into active advocates who regularly outperformed the control group. They were five times more active in performing engagement-boosting activities, such as commenting on posts, or linking and sharing content.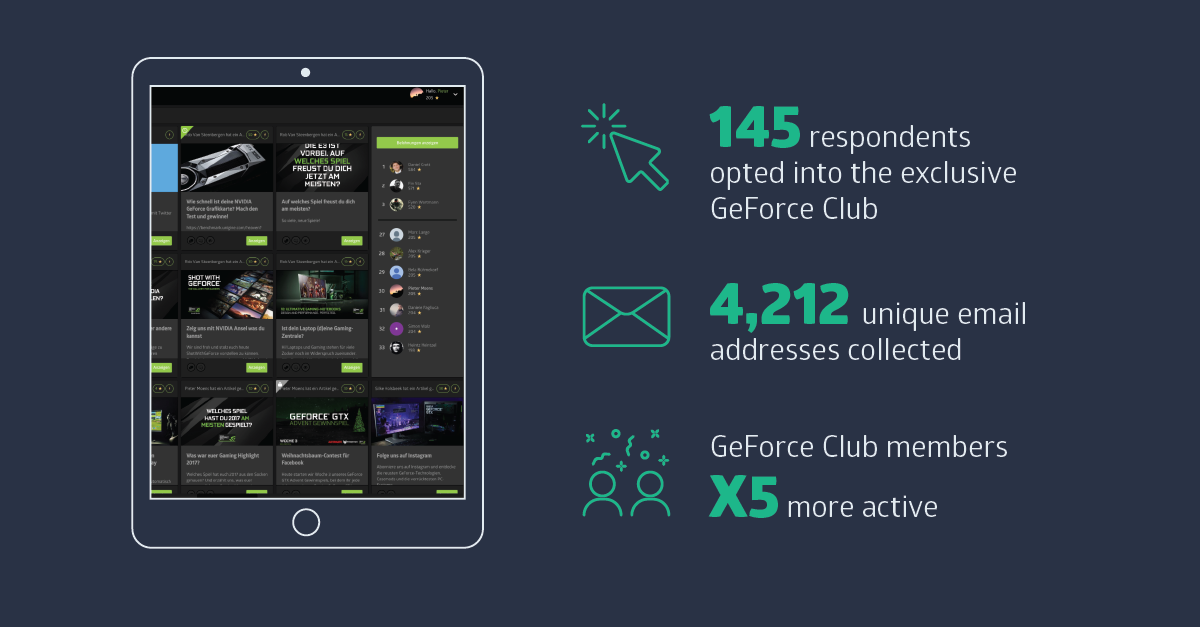 And, okay, I'll admit it — on the face of it, there are better examples of successful brand advocacy campaigns out there. This one is ours, so we love it. Especially since we know that:
this was a small campaign that ran for a month, and
advocates were not incentivised for their actions.
That's right — nVidia's advocates went the extra mile for the company because they love it, not because they were rewarded for it. So while rewards might up your participation rates, you don't need to spend a crazy amount to tap into your most loyal fans and get them to act.
Harry's Razor Blades Busted a Global Duopoly by Focusing on Values & Brand Advocacy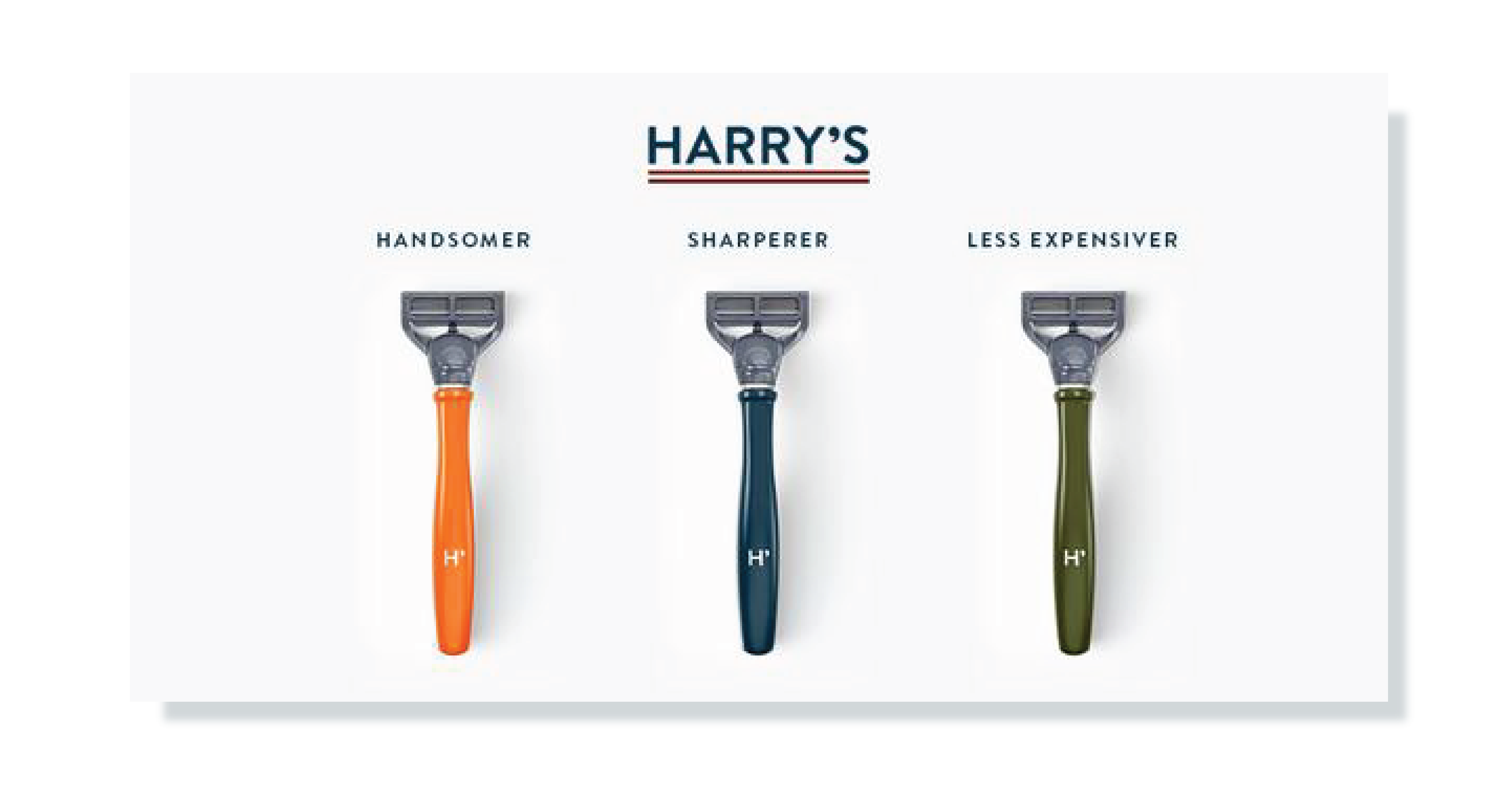 For decades, Gillette and Schick-Wilkinson were the two major players fighting it out in the $11 billion razor blade market.
That is, until Harry's, an innovative New York-based razor blade company entered the fray in 2013. Although Harry's hovers around 3% market share, that's only because their market disruption forced large razor blade companies to drastically lower their prices. Plus, it prompted others (like the Dollar Shave Club) to join in.
Although Harry's is not the largest player on the market, it's how they entered the game that earns them a spot on my best-brand-advocacy-campaigns list. With barely a marketing budget to speak of and a handful of employees, they managed to collect 100,000 email addresses during their pre-launch campaign.
I'll say that again — 100,000 emails in seven (7!) days.
Reverse-engineering Harry's success is not hard and doesn't require a lot of marketing money. However, what it does require is committing to building a great product. And, it requires committing to building strong, genuine relationships with customers.
Here's how Harry's did it:
They focused on email — no money + no brand name = having to be creative to reach your audience. Harry's did the right thing by focusing on email first, growing their basic list by tapping into their employees and their networks first. They counted on subscribers being so enthralled by their down-to-earth, relatable story that they'd want to share it. And they were right.
[Recommended reading: The Ultimate Guide to Employee Advocacy]
And backed it up with amazing storytelling — Harry's tells a good story. It's a story of the average Joe who spends a lot of money on razor blades, even while knowing that there must be a better, cheaper way to shave. They connected with this archetype through their web, email, and ads copy, turning casual readers into instantly fired-up super fans. Harry's made their story so captivating, so relatable, that people had no choice but to tell their friends about it.
But their referral program takes the cake — during the pre-launch phase (and for a couple of years after), Harry's drove up email subscriptions (and sales) with a clever referral program. Five referrals would get you a free shaving cream, but refer 50 people and you'd end up with a year of Harry's blades as a reward.
Harry's owes its explosive growth to smart copy, smart alignment, and dedicated advocates. However, they did all this without having a codified advocacy program, at least at first. Imagine if they had a software solution (like Ambassify) in their corner that allowed them to tap into their best brand advocates time after time? Gillette and Schick-Wilkinson wouldn't stand a chance.
Could You Do It Better Than Harry's? Schedule Your Ambassify Demo
Apple's iPhone X Brand Advocacy Campaign Results in Oodles & Oodles of User Generated Content and Massive Social Reach
Unlike Harry's, Apple is an industry giant and a market share leader. The company doesn't have to work hard to reach potential customers because hordes of fans are already watching their every move.
But, Apple has a couple of other problems that they consistently (and successfully) address through brand advocacy marketing — creating hype for their new products, and humanising their now-juggernaut brand.
Perhaps the best example of brand advocacy from Apple is their iPhone X campaign.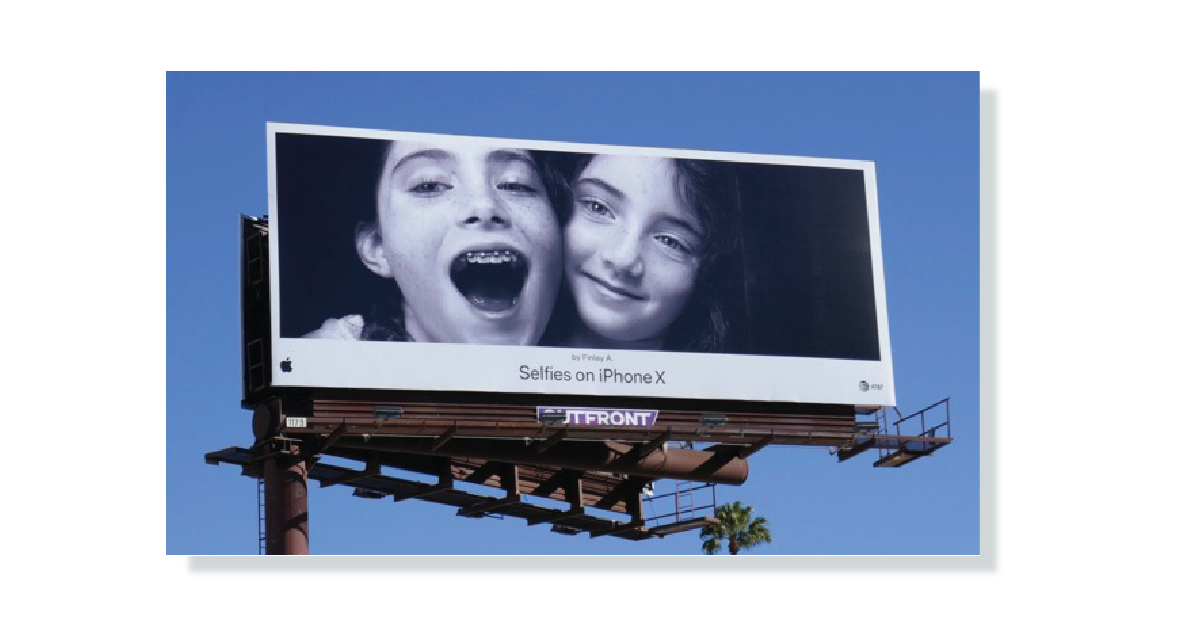 They smartly tapped into their existing user base, showing off the product's impressive selfie picture-taking capabilities by featuring actual user photos on billboards all over the world.
The campaign was a massive social media success and, after a while, Apple built another campaign around it. This campaign (titled Three Minutes) taught people how to use their iPhone X to take the best possible photos. This resulted in hose users posting their work on social media sites using branded #hashtags that drove even more awareness and engagement.
When you think about it for a minute, you'll see that this customer advocacy campaign was a stroke of genius for two reasons:
Apple became human — just like you or me. We all know it's a huge company but the use of actual people - actual iPhone X users - in this campaign allowed Apple to distance itself from its corporate persona. And since we know that people trust people and not companies, it was the right move for Apple to make.
At a fraction of cost

— look at how much free UGC Apple got by tapping into a very human quality - vanity? And notice how there were no actual rewards for taking photos, publishing them using Apple hashtags, and increasing their social reach (and their bottom line) in the process? The lessons here? If your advocacy campaigns tap into what people want to do anyway, you don't have to spend too much for great results. Oh, and vanity sells everything.
Adidas Makes Brand Advocacy Central to Their Sustainable Growth by Turning Every Advocate into a VIP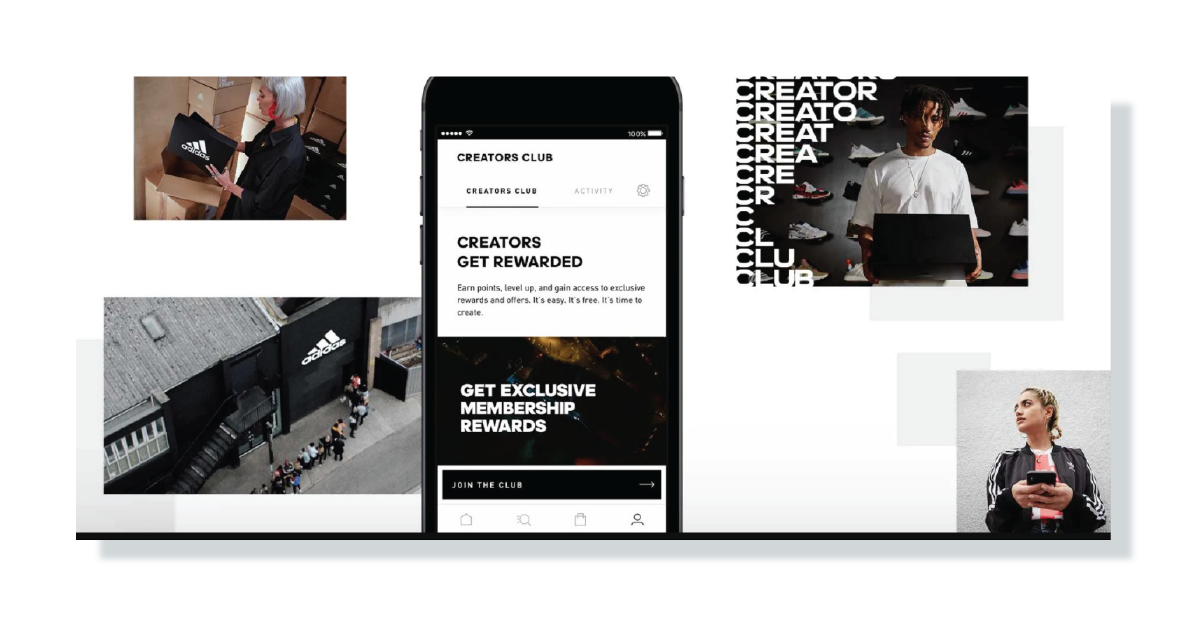 One of the biggest drivers of customer advocacy is providing exceptional customer journey.
What do I mean by that?
Well, exceptional customer journey is when you impress your customers with the process and the experience (not necessarily your product or service) of the purchase so much that they can't not share that with others.
Adidas knows this full well, which is why they roll out the red carpet for every customer that signs up for their advocacy program. And being an advocate for Adidas means you get treated like royalty.
Just check out their top-tier advocate bonuses and rewards: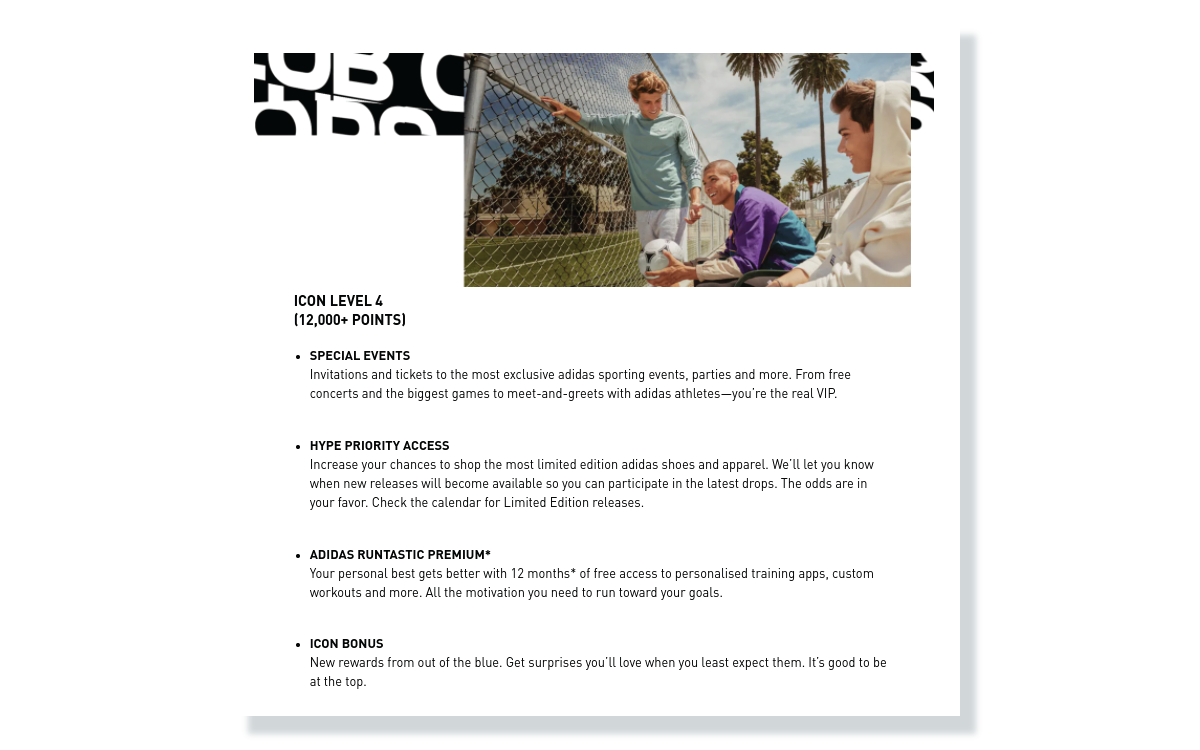 Adidas knows that when their current customers feel like VIPs, they'll go out of their way to promote the brand. The exclusive rewards are there to sweeten the pot, and to make difficult 'asks' (such as those for product reviews or UGC) more palatable.
This is a great brand advocacy example because it demonstrates how committing to providing a great customer experience can help fuel your whole business strategy. And it must be working out for Adidas because the company made customer advocacy central to their growth:
"We firmly believe that advocacy will create sustained growth for our brands, underpinned by the fact that brand advocates on average buy more than non-advocates. In addition, a large part of our consumers rely on referrals by friends or family when making purchasing decisions."
Okta Throws a Value-Packed Celebration Event for Their Best Customers Every Year, Transforming Them into WoM Homing Missiles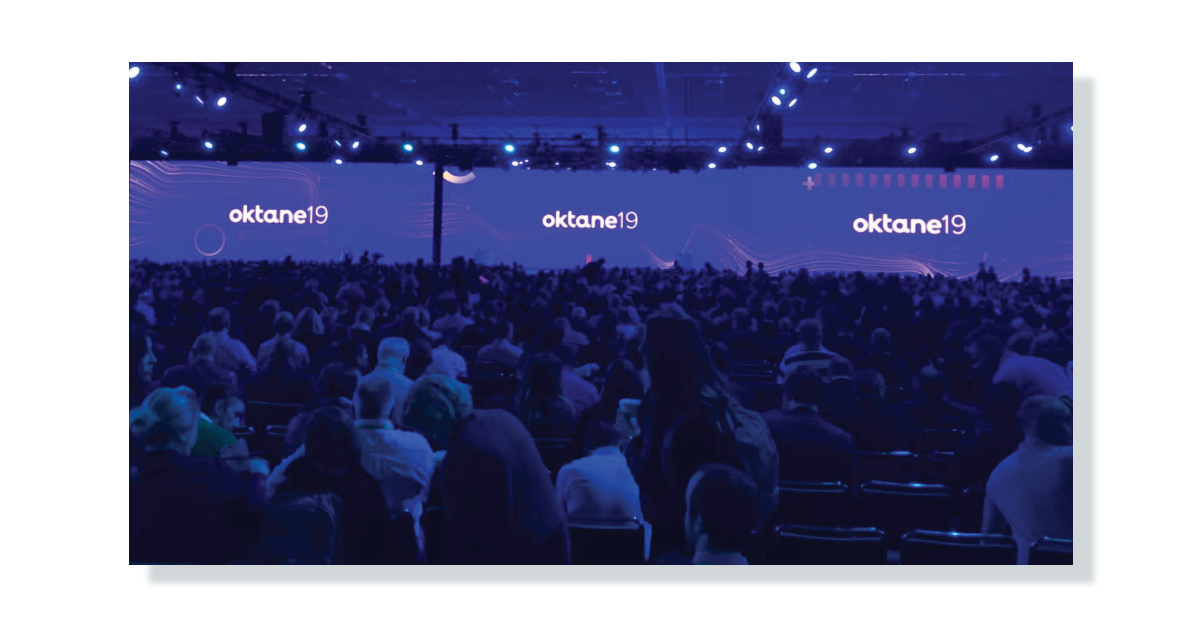 Everybody loves a good party, right?
Well, Okta's customers certainly do. In 2020, they've even tuned in virtually (after years of live attendance) but that didn't stop them from making Oktane20 the best and the most attended iteration of the event.
So yeah, value-packed events = excited customers. But what does Okta get from investing considerable resources into making this happen?
They get a visibility boost other companies in their space can only dream of.
For example, in 2020, 15,573 people registered for Oktane20 — more than ever before. Specific results for this year's event haven't been published, but in the past, Okta was quick to brag about the social media impact of the conference: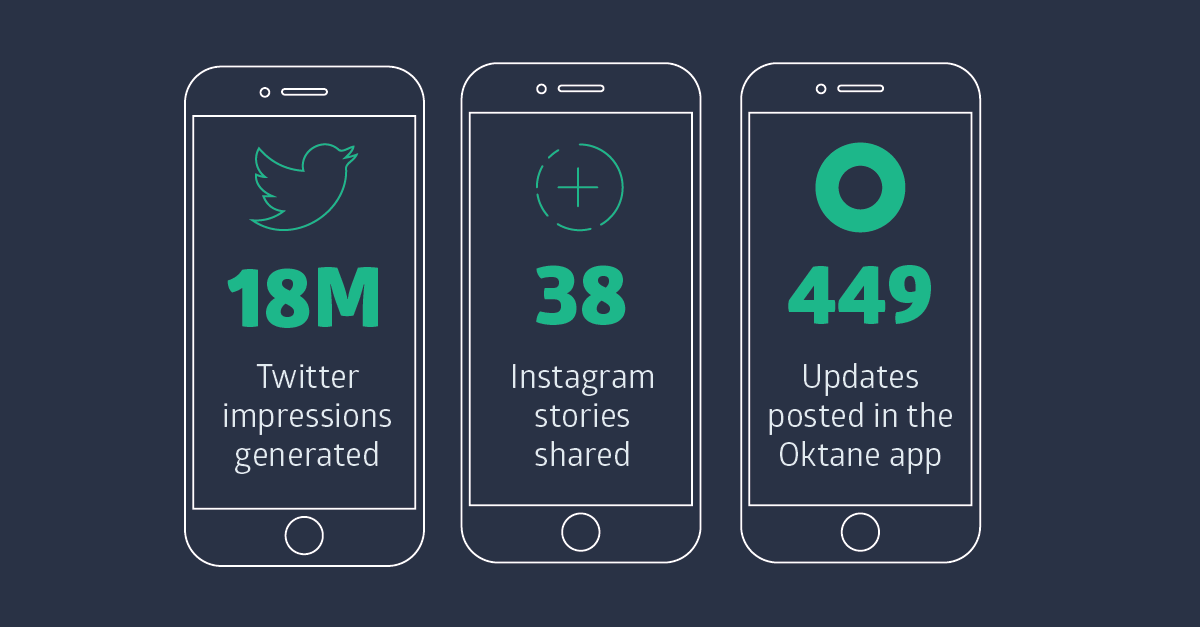 #hashtag Oktane17 brought in 20+ million impressions across various channels;

the company sees an average 36% increase in engagement on socials during events;

dozens of customers (38 in 2016) who guest-speak and provide testimonials for Okta.
Add to that the fact that Okta awards The Evangelist Award to their best customer advocate every year, and you can easily see how events like these are referral & review machines.

[Recommended reading: 5 Bulletproof Ways to Collect Stellar Customer Reviews]
Can You Make Customer Advocacy Work for You?
Yes.
And don't let anyone tell you it's too complicated. Or too expensive. Or not right for your business.
It doesn't matter if you're a consumer goods manufacturer, a high-tech giant, or a clothing brand, there's a subset of your customers out there who want you to grow. And they're willing to work with you to fuel that growth.
Ambassify can help you identify those customers, and build genuine relationships with them so you end up with a community that you can always count on. Turn your best customers into your best salespeople and, someday, who knows… Your brand might end up being featured in a blog post as an example of inspiring customer advocacy marketing.
Ready to turn your customers into advocates? Schedule Your Ambassify Demo