In this post, we will dive deeply into the nitty-gritty of advocacy marketing - relationship-building and goal-setting.

By now, you're already familiar with the basics - why advocacy marketing is important and where you can find your superfans, customers willing to go that extra mile because they feel your brand deserves it.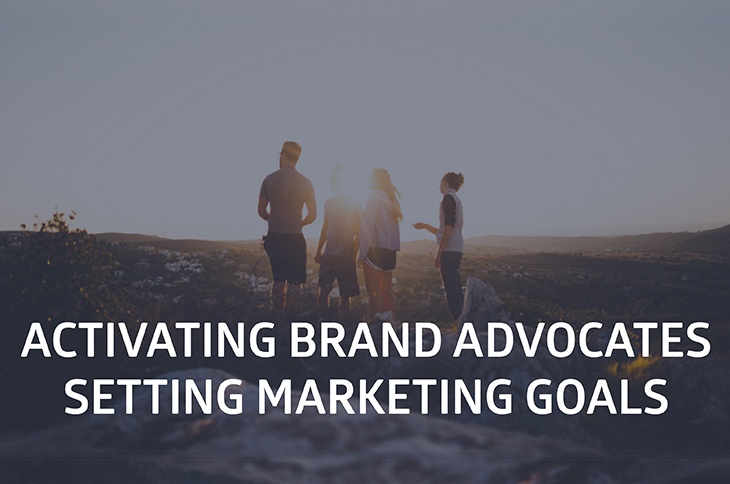 At this stage of the process, you will have to make a few decisions regarding how you want to implement and execute your advocacy marketing strategy.
One of the more important decisions will be your choice of an advocacy marketing platform. An uncomplicated, intuitive, and easy-to-use platform will go a long way towards setting you up for success. You want your platform to be:
Hassle-free, for both advocates and advocacy managers

- easy to set up campaigns, even easier to participate and access all the relevant information needed for completing the goals.
Loaded with useful features

- goal suggestions, segmentation, tracking & rewarding, a section where advocates can communicate and engage with each other and the advocacy team, and others.
Intuitive and clean-cut

- no superfluous or confusing design elements which would make things difficult for people managing the campaigns and advocates participating in the challenges.


Settling on an advocacy marketing platform out of the blue is going to be difficult. There are a number of different ones on the market so your best bet is to give some of them a try and choose the one that you're most comfortable working with and that best fits your needs.
Other key considerations you're going to have to tackle in order to get your advocacy marketing campaigns off the ground are:
Relationship-building and onboarding brand advocates
Setting up goals (monthly, quarterly, per campaign)
Matching goals with campaigns
Activating your brand advocates

Getting On The Right Foot With Your Brand Advocates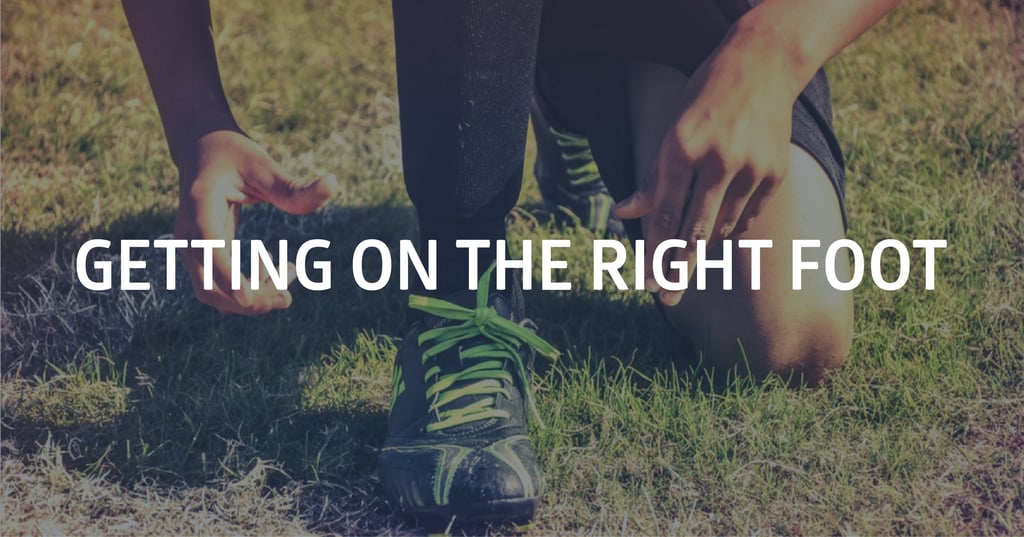 Building a strong working relationship with your brand advocates will help you achieve your goals quicker. It goes without saying that this is an ongoing process and something that will require constant effort on your part.
However, it's also a vital first step.
Why?
Because you can't ask a favor of someone you've never met or talked to. Try doing it in any other social setting and you will see that the results are poor at best.
If your first email to a potential brand advocate is a heavy-handed request, it will fall on deaf ears nine times out of ten.
During those first few interactions, it's best to focus on nurturing customer potential. Everything you do in that respect needs to be scaleable (email works best) since you need to reach out to a lot of people at once.
Here are a couple of ideas that have yielded good results in the past:
Reach out with a personalized email explaining the benefits of your advocacy program and encourage people to participate.
Have your CEO (or another prominent company figure) create a video explaining why you're doing advocacy marketing and why you need customer participation - distribute that video via email, social media, and other channels.
Feature your advocacy program in your newsletter and social media postings. Make sure to include customer-generated content and highlight your superfans who actively participate on an ongoing basis.





Promote your program on customer-centric events. Events usually attract people who are willing to go that extra mile so they are already ripe for the picking.



Set Up Your Advocacy Marketing Goals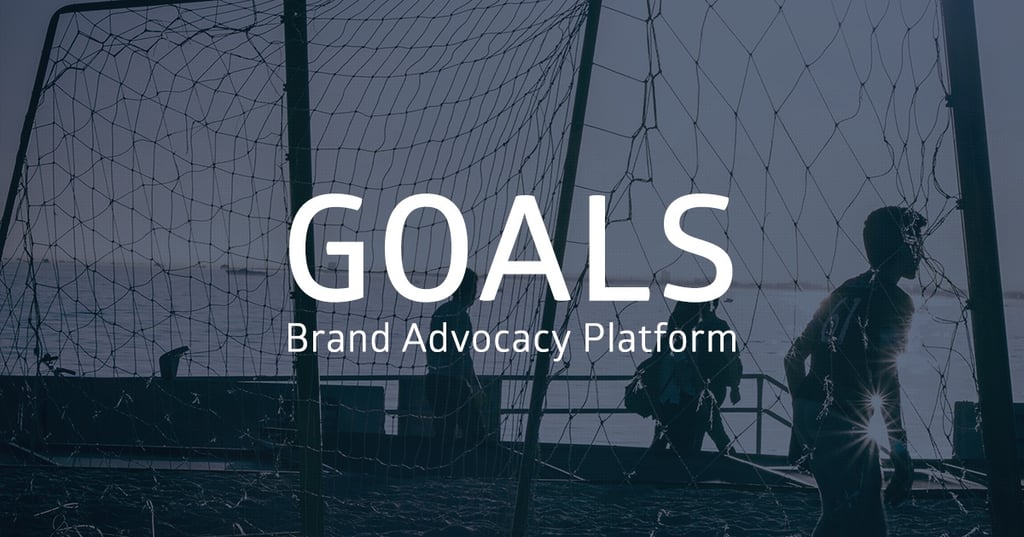 This is the fun part - putting your goals on paper, matching campaign types that will help you accomplish them, and watching the magic unfold.
The goals that you decide on will determine the type of campaigns you will use, which sub-segments of your advocates you will mobilize, and, ultimately, what kind of net effect will it all have on your business.
There are two types of goals you will need to consider:

Some examples of business goals and objectives:



*

Increasing traffic

- key performance indicators (KPIs) will be website visits, a number of pages visited, dwell time, and more. Keep track of everything through the analytics software of your choice.





*

Increasing engagement

- KPIs are social media likes, shares, reviews, retweets and more and monitoring is done through social media listening tools.





*

Collecting reviews

- generating user reviews on applicable review sites (

Capterra - as in this Ambassify example

-, G2Crowd, TripAdvisor, Yelp, or others, depending on the industry). Relevant KPI is the number of reviews collected in a specified period of time.





*

Getting ideas for products/features

- using an ideation form you can easily engage customers and collect ideas for new products or for enhancements of existing service/product features.





*

Boosting sales

- setting up campaigns that can result in increased sales, such as getting your advocates to spread the word about ongoing deals and promotions, discounts, and more. Relevant KPI would be an increase in sales figures for a specified period of time.




Tactical goals and objectives:





*

Tactical goals deal with the mechanics of achieving business goals; specifically, how many advocates need to participate in a given campaign for it to be considered successful.

You can set weekly, monthly, quarterly or yearly goals. Remember, things will pop up (for example, a bad review that needs to be addressed by several advocates) and that you will find yourself adding micro goals pretty much all the time.
Limit the number of campaigns you're running simultaneously and leave some breathing room so you can react if/when the need arises.

Matching Advocacy Goals With Campaign Types
Once you know what you want (and need) to do in terms of business goals, it's time to match those goals to types of campaigns.
A good advocacy marketing platform will help you do that without too much hassle - these screenshots from Ambassify will give you a good idea about the huge number of different campaigns you can run.
The above focuses mostly on social media activities but you should never limit yourself to just that.

In fact, some of the best uses of your brand advocates have nothing to do with social media sharing or posting. They have to do with ideation, suggestions, damage control (such as in cases of a bad review cropping up), content generation, and referrals.
Vary the type of campaigns you set up to see what has the greatest impact on your business. You will quickly notice that some advocates are willing to do one thing but not the other.
A variety of campaigns allows you to activate most of them throughout their lifespan and it also keeps things interesting for everyone involved.
Take care to start activating your advocates with bite-size challenges (Facebook likes, short polls, retweets, and shares) and then gradually move them toward complex ones (reviews, testimonials, ideation, content creation, and so on).
Consider the following examples when creating campaigns and matching them to your goals:
Goal

: Get 60 new sales in the next 30 days.

Campaign type: Referral Campaign. Create a new referral campaign and provide advocates with a referral code which will help you keep track of new sales coming in from the campaign. The key performance indicator is the number of sales that you can associate with the referral code, which happened in the specified time period.


Goal:

Product/service feature updates.

Campaign type: Ideation Form. Collect specific suggestions from users and customers on how to improve/change product or service features.


Goal:

Respond to negative reviews with 10 positive reviews.

Campaign type:

Facebook Reviews or General Reviews. Mobilize your advocates and use them to diminish the influence of bad reviews on Facebook or other review sites. Each negative review needs to be commented or address by 10 advocates in a polite manner (note that you should use your high-level advocates for this and that you will need to provide detailed instructions on how to do it).




Goal:

Increase social engagements.

Campaign type:

Facebook like, retweet or tweet with specific hashtags. Increase engagement without spending 100's of euro's to reach your own fans. Simply generate organic reach by guiding your advocates to the right social media post and motivate them to interact with it.




Activating Your Brand Advocates
Advocacy marketing is not a one-off activity. If you want it to truly work, you need to incorporate it into your marketing strategy and keep working on it and evolving your approach.
Think about how you will use your advocacy marketing platform to further your overall marketing goals.How you choose to engage and approach your brand advocates will make a lot of difference in determining whether your campaigns are successful or not.
Some key considerations include:
Number and type of campaigns

-

an optimal number of campaigns will vary from industry to industry but stay on the safe side and don't go overboard - it might bore your advocates. Include different types of campaigns to keep people engaged and to give them a choice (not everyone is willing to write a review or a testimonial).


Continuous relationship-building activities -keep advocates in the loop - they should know how their contributions are benefiting your brand because once they see their positive impact, they will keep on participating. Feature campaigns in your newsletter and give a shout out to your biggest contributors, either using built-in platform features or on your social media sites.


Who do you want included in specific advocacy campaigns -

in our last post,

which dealt with identifying your brand advocates

, we discussed the importance of segmenting your brand advocates. This is where it gets handy. Instead of boring everyone with every single campaign, notify just those advocates that you can leverage in a given situation (industry influencers to get quotes for round up posts, superfans for ideation initiatives, Twitter users for retweets and likes). For high-profile-high-impact campaigns (such as testimonials) it might be a good idea to reach out to specific advocates via personalized email or a phone call.


Will you be providing content or are you asking for user-generated content -

constantly asking your advocates to provide you with user-generated content can be off-putting. Have a healthy mix of campaigns - some in which you ask for content (testimonial, photos, a story) and others for which you provide content beforehand and your advocates can simply like, retweet, or share it with a few simple clicks of the button.




What's In It For Your Brand Advocates?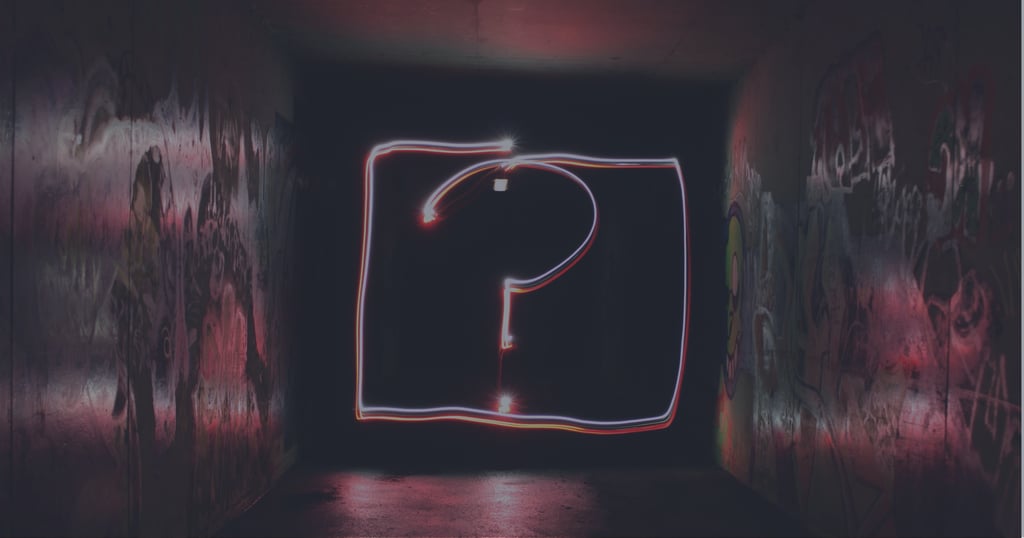 You're probably wondering why your customers would go to such lengths to help your brand. The answer is simple - most of the time, it's because people want to do it! Isn't that crazy?
It sounds crazy but it's actually very reasonable. People want to share their positive experiences with others, especially today when those experiences are few and far in between. After all, that's what brand advocacy is all about.

However, that doesn't mean you get to take advantage of their good nature or that they walk out of this exchange empty-handed every time.
In our next post, we will discuss how to reward advocates who are willing to go that extra mile for your brand - what rewards are appropriate, how often, and for which actions.
Often, carefully thought out rewards increase participation and bring other advocates into the fold. Of course, some advocates have other intrinsic motivators that are pushing them to participate. We'll touch on those as well and show you how to use them to your advantage.
Stay tuned for that and, in the meantime, let us know what you are doing to activate your brand advocates. What types of campaigns do you feel would really make a difference for your brand?