In his last post, Koen talked about the importance of customer references. He focused on the general do's and the don'ts:
Do keep in touch with customers you might call on for references.
Do nurture relationships so that when you ask for something, it's not out of place.

Don't give away customer's phone number and email without checking with them first.
Don't set yourself up for failure - see if a reference is still a customer before using them.
Before moving on, I highly recommend you check out his post; it will give you some context. Plus, there's a really cool story there that will make you cringe - if nothing, it will strongly impress upon you how NOT to handle customer references if you don't want them to cost you potential clients.
Now that we've gotten that squared away, it's time to move on to the fun stuff. Essentially, what I'll be talking about here are some general tips on how to approach your current customers vis-a-vis them acting as a reference on your behalf. But, to make things a little more interesting, I'll also be revealing some actionable tips on how to use the Ambassify advocacy platform to streamline that process.
We've been working hard on the Ambassify - SalesForce integration, and we'll be rolling out some new customer reference-oriented features very soon.
Why is this SalesForce integration important for you?
Because it helps your salespeople stay on top of things - data recorded in Ambassify is automatically duplicated in SalesForce. With just a few clicks, everyone in your organization will be able to check available references, their industry, when were they last used, and so on. You will get more done in a fraction of the time, without tying up resources and involving a bunch of people in (what's supposed to be) a simple process.
5 Tips For Building a Successful Customer Reference Program With the Ambassify Platform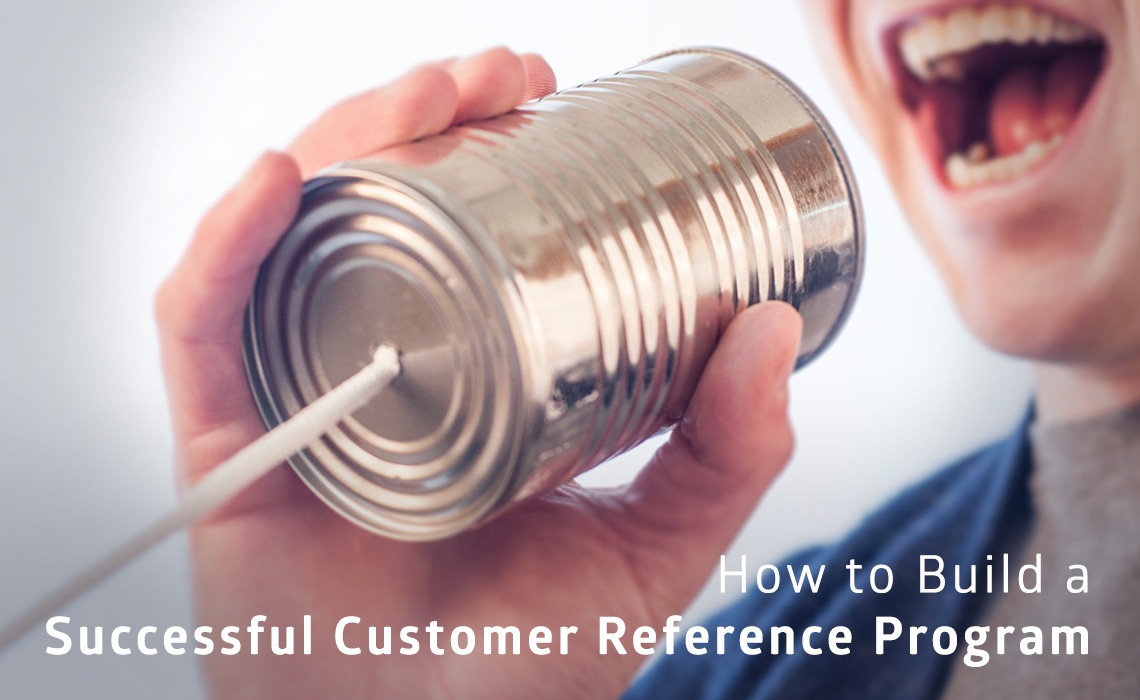 There's a lot of great content out there on how to build successful customer reference programs. What I did find, however, is that what's available is often complicated. Since I've handled references on multiple occasions, I decided to distill my own experiences into five simple points that are easy to understand and easy to implement. Also, I'll be sharing an Ambassify Pro tips for each one - they should make the entire process smoother and faster.
Don't be afraid to ask



If you dread asking for customer references, you're setting yourself up for failure. Most salespeople believe that the mere act of asking is somehow an imposition, as if they are making demands. Going into this process with an apologetic mindset will get you nowhere.





Instead, make it clear from the start that you might ask for references. Build that opportunity into your final negotiations, but don't make it obligatory - say that if it comes to it, it's something you're going to discuss. If a client asks for a discount, that gives you an opening - agree to a lower price if they are willing to act as a reference (that

should

go into the contract).





Don't make a habit of lowering your price, though. Do it only for enterprise-level customers whose references can have a big impact on your bottom line.



Ambassify Pro Tip

- What if you're just building a reference program and have a bunch of existing clients you would like to use?





The Ambassify platform has a reference module which makes it easy to set up an internal reference form and gauge the interest of current clients. You can open it up for specific groups to participate, but you can also share it via email and social networks if you're looking to reach more people (customers who are not a part of your advocacy program).



The form itself can be modified so you can collect data you need (this will differ from user to user but, generally, we're talking about names, emails, industry, position, vertical, and so on). It's advisable that you make it clear that the data will not be used in any form or fashion until you've reached out and confirmed their genuine interest and willingness to serve as a reference.





Communicate and set clear expectations

Tying to what Koen talked about in the last post, communication is the key. Be truthful with your clients from the start and tell them what's expected of them. Let them know that you plan to contact them beforehand to get the green light to share their email or their phone number. Remember, a mismatched reference can do more harm than good, so tell your customers you will consider forwarding their information only when their reference is the most pertinent one - same industry, same department, or the same role in the company - and that they will only be required to talk about the topics they are familiar with.

Ambassify Pro Tip - relationships don't blossom overnight - make sure that you're doing your part through the Ambassify platform by regularly engaging with advocates, encouraging discussions, sharing information, and organizing contests. This way, there's a better chance that people will know who you actually are when you phone them up about doing some reference work for you.

Keep tabs on your references by creating special groups (industry-based, vertical, position, and so on) and have a pinned post in the group explaining what's expected of them and what's not. Make sure to reach out to those people every couple of months to confirm that they are still available - this is especially important if you have niche clients that are difficult to replace as references (doing so will take up a lot of your time and you don't want to be left with your pants around your ankles when a prospect comes a-knockin').





Formalize your reference program

One of the best things I did for our customer reference program is that I formalized it. I fished around the company until I found a colleague who considered it a challenge and suggested that they own it. You should do the same. That person will be responsible for evaluating reference opportunities, staying in touch with customers, handling reference requests, and other things.

Ambassify Pro Tip - assign one employee (or a small group) to manage references through Ambassify. Give them access to all groups and encourage them to engage with customers. They will be responsible for creating new calls for references, helping the sales team find the right fit, pruning out the list of references, and so on.



Avoid customer reference burnout



The key thing here is ensuring that you have enough backup resources so you don't have to depend on one or two customers for references all the time. Keep a record of reference activities and know when to back off from a particular customer. It's not that they might not be willing to help; it's just that you might be asking too much, and cutting considerably into their time every month.

Another thing to keep an eye on is that you're matching prospects with the right reference. If a customer is frequently called upon to talk about the things they are not familiar with, they will quickly grow tired of it.

Ambassify Pro Tip - keep tabs on the customers you use as references. Some of the more important questions are - when were they used as a reference, what was the result, is someone closing more deals, how to leverage that without pushing too hard, who is always glad to chat with prospects, and similar. At the moment, you will need to use a simple spreadsheet that you can share with your sales team. However, we're planning on adding this functionality to the platform and we'll let you know as soon as it's available.





Show appreciation

and set up a reward system



What do you do when someone does you a favor? You thank them. You should do the same for customers who are participating in your reference program. When the deed is done, pick up the phone and say: 'Thanks for helping me out'. Or, send a handwritten note conveying the same sentiment, but with a stronger, more personal impact.

The best reference managers don't wait for the favor, they make their customers feel important all the time. So, pick up the phone every once in a while to say hi and to ask if there's anything they need help with. That way, when you call on them, they don't feel like they're doing you a favor, they feel like they're repaying one - which is something they will do that gladly.

Ambassify Pro Tip

- the platform allows you to assign certain points to advocates based on their actions. Those points can then be exchanged for rewards. One of our

recent posts

explains why this is important, as well as how to track these actions so make sure to give it more than a cursory glance if you want to be up to speed. It would also be a good idea to have reference-exclusive rewards - something that will signal to customers that are participating in the reference program that their contribution to your business is valued and appreciated.



Customer References Made Easy With Ambassify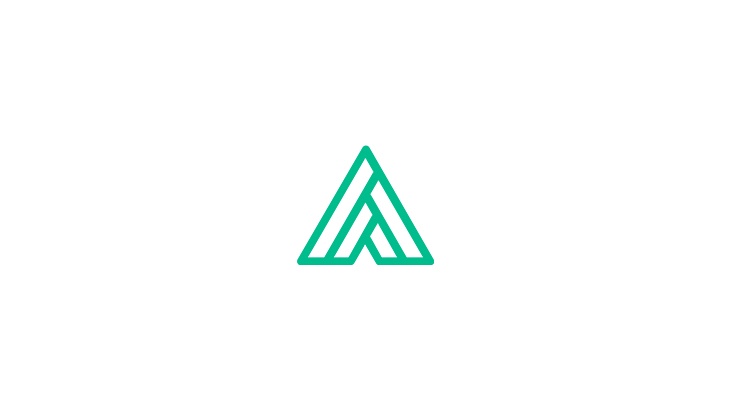 The most important thing about a reference program is to keep it simple. You need to do most of the work yourself, without involving your customers. If they are getting too many calls from prospects that have nothing to do with their industry or their expertise, they will quickly opt out. So, ask yourself - am I building a reference system that I would want to participate in?
If the answer is yes, you're doing something right - keep at it.
On the other hand, reference programs can be a pain to manage, which is why some businesses neglect them completely. This is not something that you want to do, given the benefits of having a well-oiled reference machine. I'm certain that the features we're currently introducing to the Ambassify platform will help you manage customer references more easily. Of course, we welcome your suggestions. If you have any, leave a comment below and we'll get in touch!