These days the number of virtual events is skyrocketing.
According to event professionals, engaging attendees remains the most crucial element of a live event and the biggest challenge when going virtual. More and more events are becoming a second screen activity.
How do you stop your events from becoming one?
Boosting the engagement during events will tackle the root cause of this change. As a company, there are different methods you can use to enhance your attendees' experience, level up on engagement, and keep the eyes of the audience locked on the screen. But remember that not all ways are equally beneficial, neither for your attendees nor your company.
Our team has been thinking about this change for quite some time now, and it wasn't long until we put two and two together. What can an engagement platform do to increase engagement during events?
And that is how Ambassify Live was born. The live event engagement layer for your internal events.
What does that mean exactly?
Well, with Ambassify Live, you can enhance the attendee experience and receive valuable analytics in return. Yes, you heard it right: you can gain insights by making the attendee experience more pleasant — talk about a win-win!
To be more concrete, we created this example for you: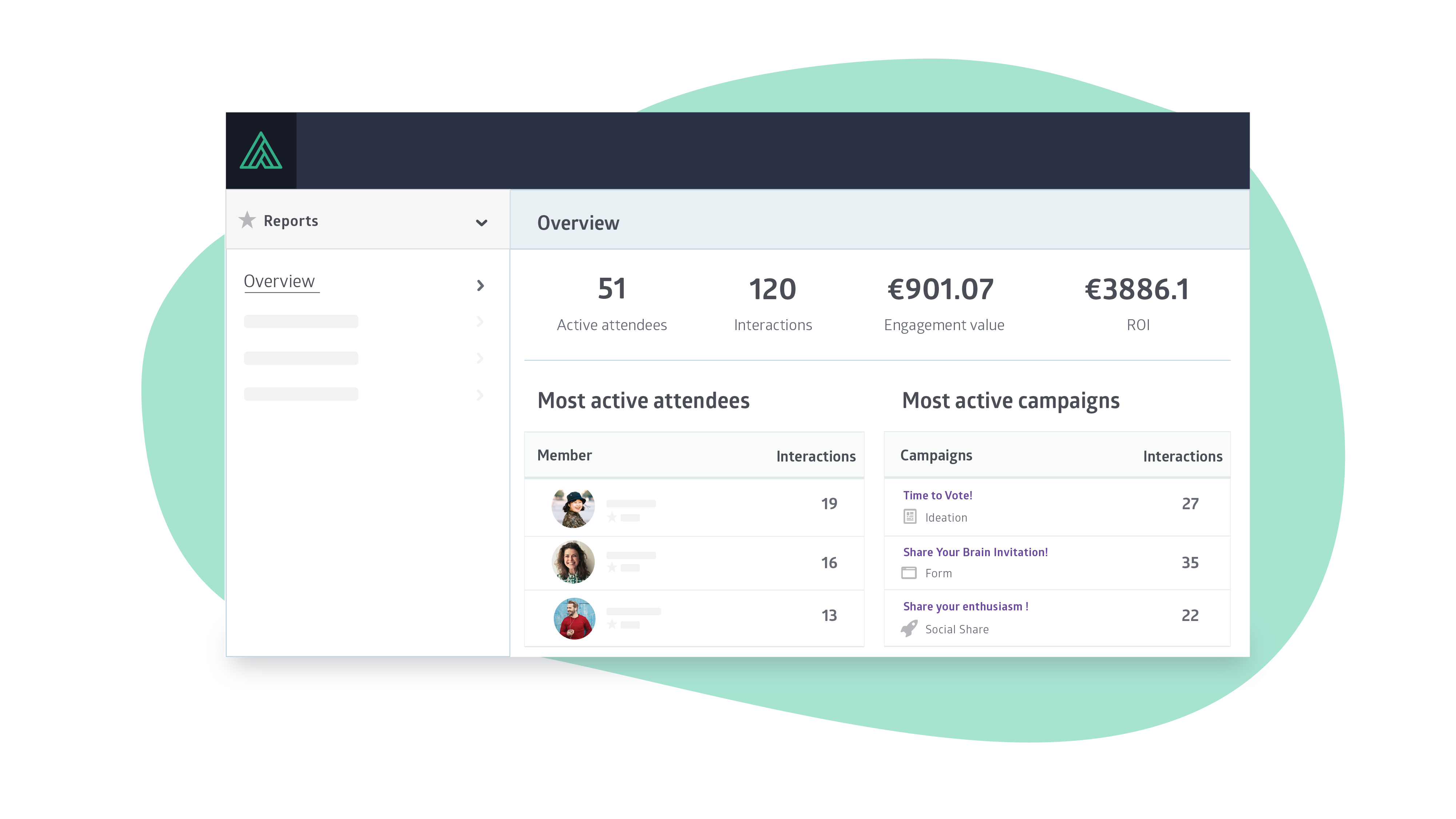 Basically, what you can do is get insights into your most active attendees and campaigns, discover what the engagement value is for your event, and find out how many interactions there are and how this translates into ROI.
On top of all that, with Ambassify Live, you can boost engagement before, during, and after the event. For example, you can create campaigns to let your attendees choose the speakers, the topics or even give away an invite for the event. You have 40+ possible interactions with our platform: let attendees share, comment, vote, refer or brainstorm together.
To get your creative brain working, you can see some of the possible campaigns that you can make below: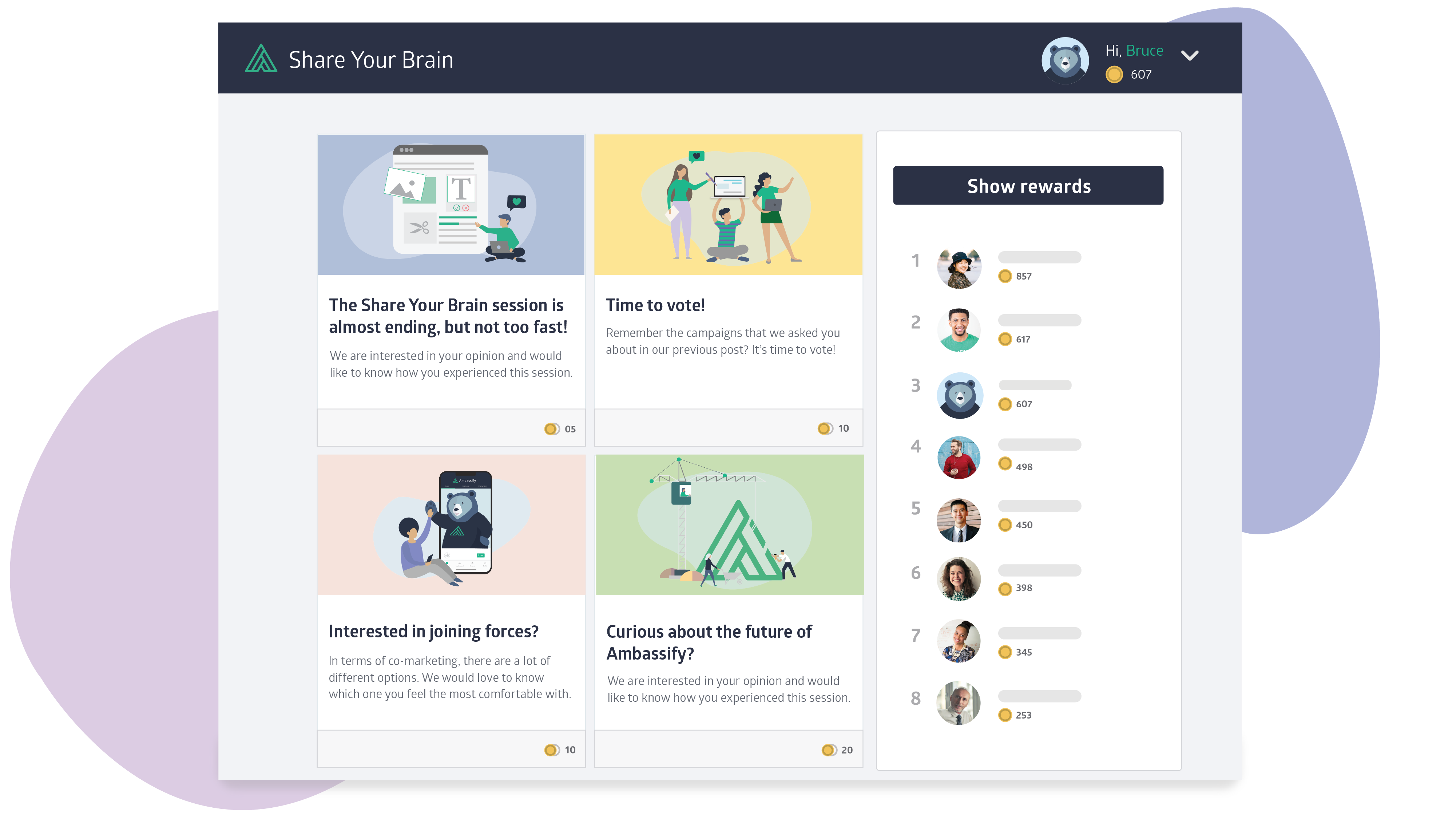 And I mean, let's be honest — what is an event without gamification?
You guessed it, a second screen activity! With Ambassify Live, you can drive competition and interaction with our point-based leaderboard. As a result, you can find out who your true Ambassadors are.
All with one clear goal: activating attendees and increasing the return for your company through event ambassadors.