Product Updates: New features for June 2020
Read below for Ambassify's new feature updates for the month of June!
As the Ambassify team slowly returns to working in our offices in Beringen and Ghent, the slow realization dawns on us that we'll all most likely have to holiday in these two exact locations this summer (tips for "must-see sights in Beringen" are welcome).
Meanwhile, our dev team has been very busy in the background working on new features. Here are some of the highlights for June:
It's back!: import from Instagram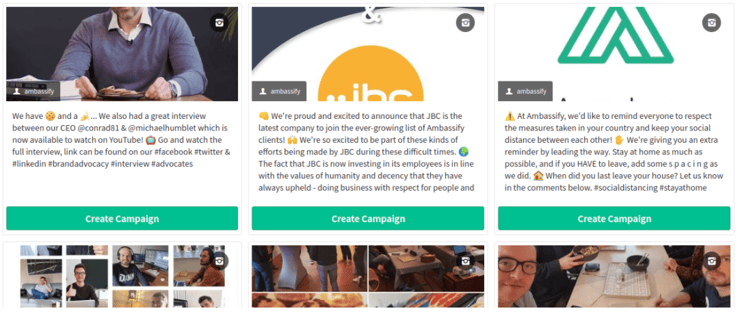 A few months ago we were disappointed to discover that Facebook had taken the decision to remove third-party integrations with Instagram. However the most recent release of a brand new Instagram API to replace the old one that was removed by Facebook, we were able to return this feature to Ambassify!
You'll now be able to connect your Instagram to Ambassify again and use your Instagram posts to create Ambassify campaigns.
Share Facebook Post campaign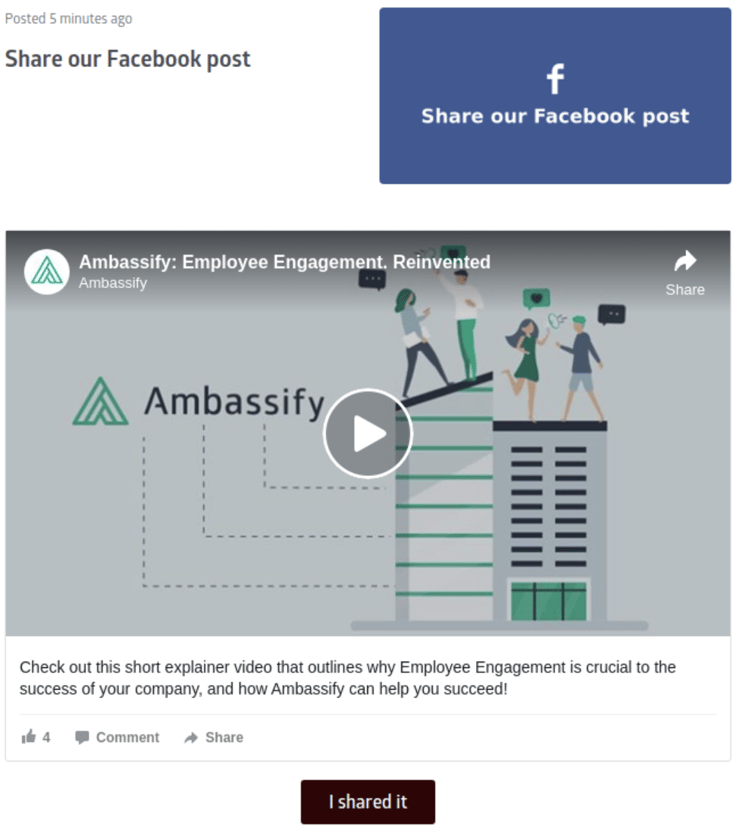 We added a new campaign type that enables you to promote your Facebook posts to your community and re-share your posts.

This new campaign type has a few advantages over the normal Facebook sharing campaign you are used to: your Facebook post is embedded in Ambassify for a very nice preview and when shared, Facebook will show the original post on your advocates' profiles.
This means that your company video content will also play right in the timelines of your community members and their extended network!
Import campaign share copy

A small, but time-saving feature. It's now possible to import the social media copyright from the campaign creation wizard.
No need to re-write your content or hit copy/paste, simply input the URL of your post and Ambassify will import all the written elements automatically!
That's all of the updates for now, and as always if you have a suggestion for a new feature, or would love to see a specific improvement, then feel free to get in touch! We hope you and your loved ones continue to stay safe and well.