Product Updates: New Features for January 2020
Read below for Ambassify's new feature updates for the month of January!
The festive season has come and gone, the Christmas tree has been packed away, and the warm wine is still a regrettable stain on the couch that you keep promising yourself you'll clean at some point. For most of us January is a little slow, but not for our Dev. team! They've been busy creating new features and making improvements to enhance your experience of the Ambassify platform. Here are some of the highlights!
Allow community members to change which groups they participate in

As an Admin if you view the configuration section for groups, every group has a new checkbox called "Editable by Member". If you enable this setting, your community members will be able to join and leave these groups via their own profile page in the community.
Updated "campaign type" browser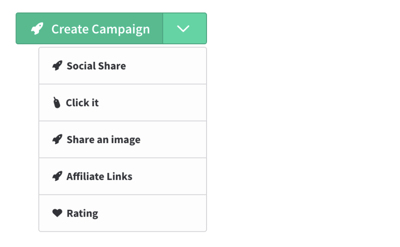 We've made some improvements on the way you can select the type of campaign you want to create. These changes will make it easier and more convenient to start creating new campaigns.
On the right side of the "Create Campaign" button, we've added a "favorite campaign type menu" which will show the 5 most used campaign types in your account. Handy, right?
Categories will now also contain basic campaign types (campaigns without default copy). These campaigns are: Poll, Click it, Click it with the link, Form, Ideation Content item, Rating, and Vote.
Introduction of new application tokens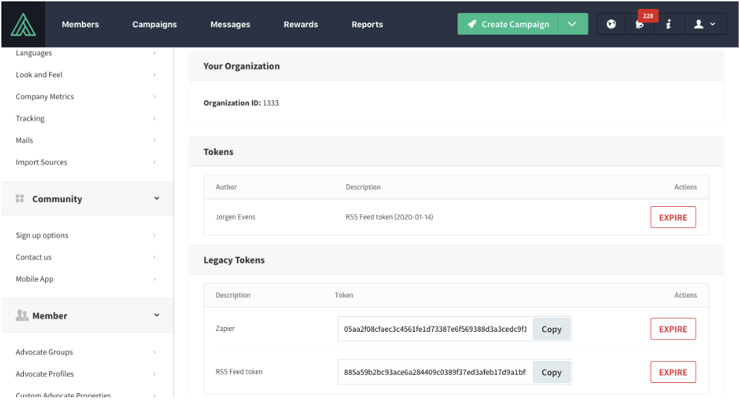 Security of your community data and the data generated by your campaigns is of utmost importance to us. With that in mind, we've added support for a new kind of access token.
You'll still be able to manage old tokens, but all newly generated tokens will be of the new type.
That's all of the updates for now, and as always if you have a suggestion for a new feature, or would love to see a specific improvement, then feel free to get in touch!