Product Updates: New features for August 2020
Read below for Ambassify's new feature updates for the month of August!
August, a month where a lot of us normally start digging out the warmer clothing in preparation for winter and maybe looking at a last-minute holiday. However, a certain pandemic has made both activities fairly redundant these days!
Such concerns are irrelevant to our Dev team, however, who have been busy making some essential improvements to the Ambassify platform. Here are some highlights:
New Cookie Consent Settings

Don't worry; we're not here to give a lecture on GDPR, you already know this! However there have been changes in certain countries to cookie consent, simply browsing on a site or platform is no longer considered consent, so to remain compliant and ensure your users have options regarding cookies, we've developed new cookie consent settings.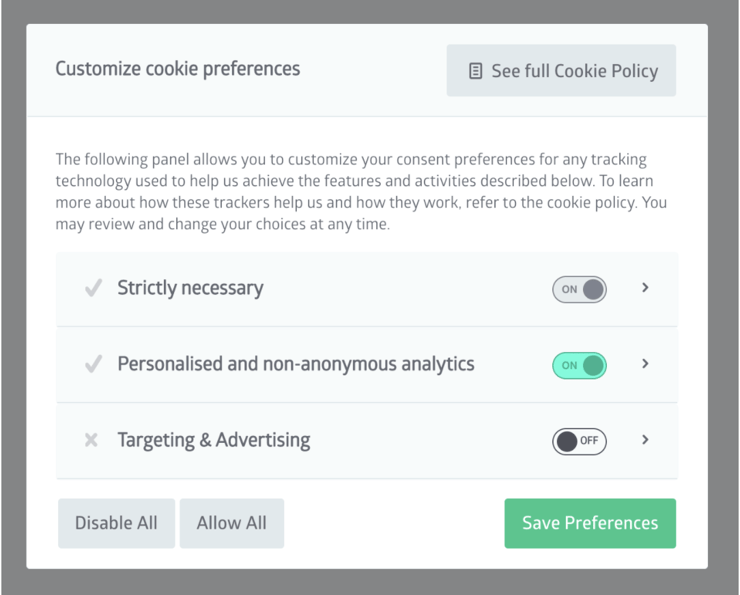 Our new consent window is also compatible with the slightly stricter regulations introduced in Germany and the UK, for example.
If you use Google Tag Manager to load additional scripts then make sure to respect your users' configured preferences. You can do this by checking the global cookie consent variables we've added.
As always if you have any questions on how this impacts your community, feel free to get in touch via the chat function!
Application targeting for campaigns
Want to create a campaign that only appears on the web version of your community? Or only want it to appear on your Ambassify mobile app? Well, now you can!
As a default, your campaigns will be published to both, which we still recommend reaching the maximum number of people as possible, however, you can now choose where to publish your campaigns to suit your own goals or audience.
That's all of the updates for now, and as always if you have a suggestion for a new feature, or would love to see a specific improvement, then feel free to get in touch!