6 Must-Haves for Your Advocacy Software
Have you ever wondered what the top features of advocacy software are?
Find out in this article the 6 must-haves of great software and how these can help you maximize the advocacy efforts of your employees, make them eager to go above and beyond for you, and encourage them to consume and share your content.
A tool with these features can make their advocacy life easier and yours better.
Do you want your employees to be dying to find out what awesome content you've been creating and want to share it online?
Well then, you can't leave anything to chance.
This is no easy task you've set yourself to, but there is one thing that can help you catch your employees' attention, captivate them, and make them eager to spread your brand's message for you.
If you're reading this article, then you've probably sniffed out what that one thing is.
You guessed it — it's sound advocacy software.
There are 6 features that are essential to advocacy software, features you shouldn't miss out on. And here they are:
1. Ease of use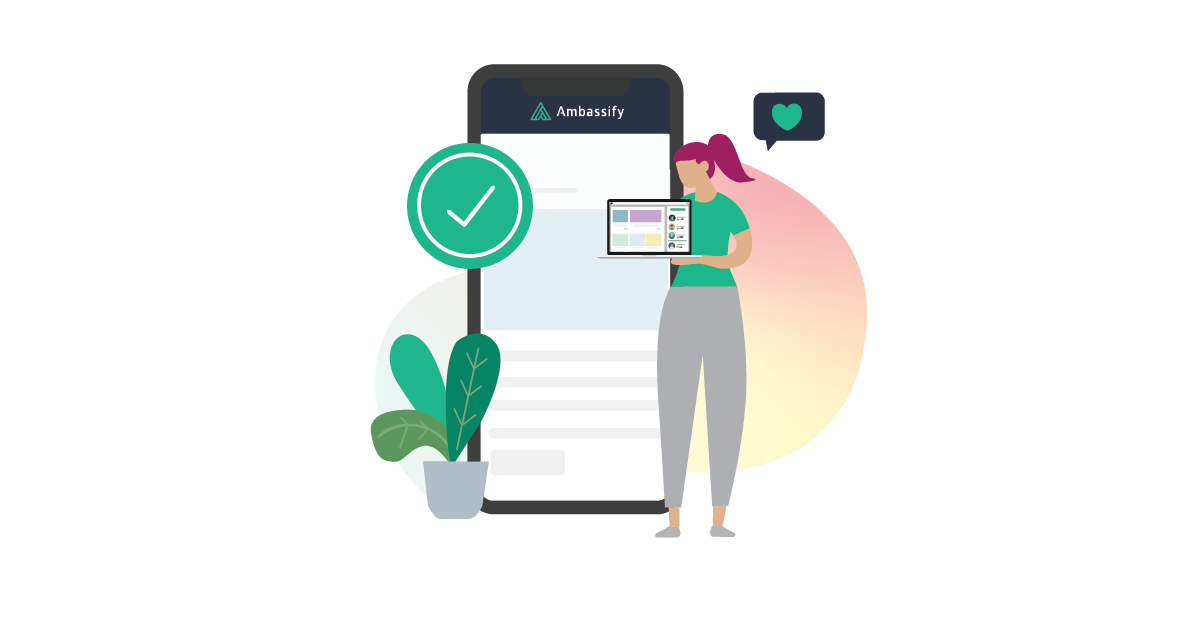 This is by far the number one feature to look out for. A tool that's intricate and complicated to navigate through risks putting your users off from the get-go, which is why you want to go for the opposite.
If training your employees to use the tool appears like a never-ending process, you can count that as your first red flag.
Great software is intuitive, simple, and straightforward. And that goes for both admins and end-users, of course. No steep learning curve, a transparent interface to interact with, and no hidden functionalities employees 'should not worry about for now.'
It should all be out there in the clear, easily accessible.
And the results should be only a few clicks away.
2. Reporting system
A lean and efficient reporting system will help you maximize the potential of your advocacy program, and give you an idea of how well it is performing.
With this, you should be able to:

Measure the activity —identify your most active advocates, best performing campaigns, the content your community is eager to consume, and the most effective messages.

Measure the outcomes —discover the reach that your advocacy program enabled, how many clicks your advocates gathered, etc.

Measure the ROI —estimate how much you saved on your monthly and yearly ad spend, get a clear view on the monetary value of your advocacy program and what kind of value the program represents to your company.
Within these three categories, a few stats may come in handy. Take a look at those most interesting ones, according to Ambassify admins:
Engagement value: an estimation of the monetary value generated by your members' interactions on Ambassify.

Click cost: an estimation of how much your clicks would cost using traditional advertising.


Potential reach: number of shares multiplied by the number of your members' followers, friends, connections, etc., on social media, so the number of people who could have seen the post.

Engaged and active members: the number of members that viewed, interacted with, liked, or commented on a campaign.


Most active campaigns: which campaigns are receiving the most interactions? How is your content performing? Which content should you create more of?


For many admins, it's not just the stats that prove the success or even the efficacy of their advocacy programs. It's a feeling too.
When you hear your colleagues talk about the program at work, discuss the challenges they performed when you see with your own eyes that they are actively engaged and engaging…
That's the actual proof of success.
3. Personalization of the ambassadors' experience
Employee advocacy is a great social selling tool, but it's not a one-size-fits-all kind of tool.
If you want it to deliver the results you are looking for, you should think about how you can make it unique for each ambassador — aka, personalize their experience.
Let me tell you what I mean…
Every campaign, initiative, and share within your program should be customized to resonate with as many individual ambassadors as possible. Which is why it is a good idea to diversify the content you put out.
Personalize the content you want your employees to share, and transform their experience into authentic engagement.
No one likes to see their feed clogged up with the same post shared by 20 different people, right? That's why with Ambassify you can create different versions of the same post within one campaign.
Diversity plays a big role here. You want to dress your message in different jackets every time, to let your campaign shape-shift and take many different forms — that's how you wow your audience and avoid repetitiveness.
Here's how Helan did it!
Video testimonial excerpt — Helan for Ambassify: Our personalized recruitment posts:
4. Stellar customer support
An advocacy software solution is not a one-time purchase. It's a service that is provided to you constantly, continuously.
It goes without saying that customer assistance is key for this business.
No matter how many issues you're encountering in setting things up, how many tips you need for onboarding more employees, or how often you need help for customization, there's always a team ready to jump on it.
Setting up your platform, onboarding your employees, and providing constant support to your every need — that's what great customer assistance can do. And believe us, knowing you can count on them will be a huge life-saver and even a bigger incentive to take risks.
When it comes to technology, no software is bulletproof, but it does help to have a responsive team to reduce the impact of any kind of outage and get you back on your feet in no time.
5. Segmentation and flexibility
You don't need to ask every single ambassador to share every single thing — what is crucial here is to be smart…
We've already mentioned how important it is to personalize the content of your campaigns, but let's talk about segmentation.
Aim your 'asks' towards specific segments of the audience, those you know are most likely to engage with it.
So for example, send your thought leadership posts to your Marketing team; aim your case studies and sales enablement to your sales team; vacancies? Those go directly to your most active users in the department you're trying to fill.
The handiest and most flexible platform solution will be equipped with a series of features you may be tempted to overlook, but that you can really come to rely on in the long run.
That's how you can pull this all off.
Let the platform take away that big chunk of workload and in turn you'll get to shape your ambassadors' experience the way you want.
Liberating, right?
6. Gamification and rewards
This may sound like something that doesn't fit in with your company culture and the objectives that you have set for yourselves, and that is totally fine. Gamification is not essential for your program.
But in case you do want to include gamification in your software solution, here's how your community will benefit from it:
Gamification makes the experience more enjoyable for the users.
I mean, who doesn't like some friendly competition, right? Tasks to complete, a point system, and a leaderboard will spice things up. This will generate a ton of engagement and prevent users from feeling like they're doing extra work.
Rewards are a way in which you can show recognition to your employees.
At the same time, you'll be spurring them into action and encouraging them to perform tasks for you. Plus, having your employees display your company-branded merch is an additional way to build up your brand, wouldn't you agree?
If you get a platform solution that allows you to opt in or out of that option and customize your platform to fit your work culture, you've hit the jackpot.
It makes it competitive but friendly. It makes it fun.
And there you have it!
If your advocacy software solution ticks all of these boxes, then you can be sure that the tool will do all the heavy lifting for you, which is what you want from any software, really.
And a tool like that makes it simple for everyone to say 'yes' to it.