How to Safeguard Engagement Levels in Times of Crisis
Employee engagement levels will always dance around and fluctuate. And only those companies that go in prepared have a fighting chance when faced with productivity dips and low workforce motivation. Read on to find out in what ways you can safeguard and encourage engagement among your employees, provide support and generate connections.
Practice radical transparency and realism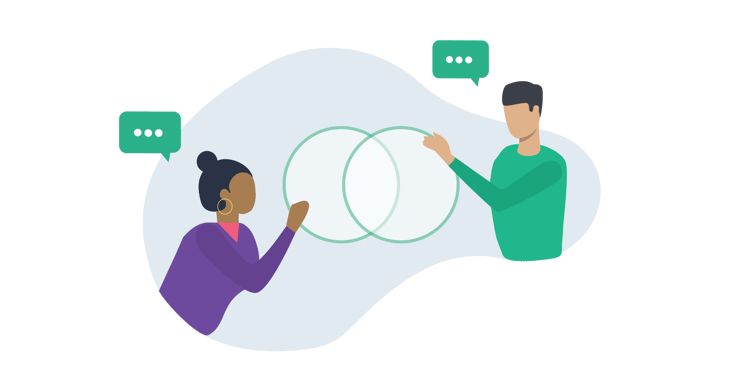 One of the most important employee engagement trends is the need for organizations to be 100% honest and upfront with their people.
Now, this is not a new thing. Open and truthful communication has always been one of the pillars of high employee engagement.
However, it's now more and more critical for companies not to let the trust side of things slide. Especially not when employees are unsure about their job security.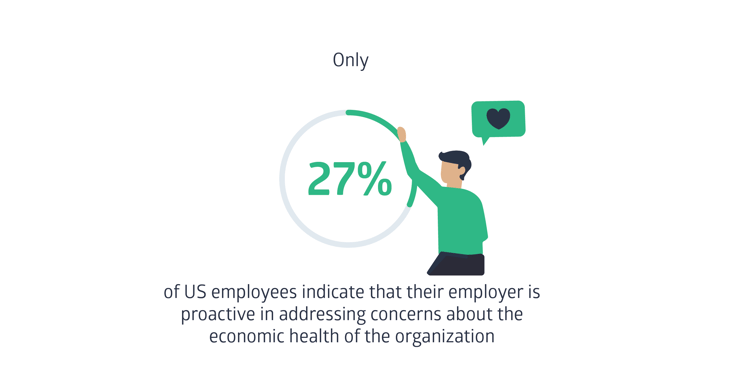 There's no one-size-fits-all solution when it comes to transparency and trust-building, and you'll need to find what works for your organization. Here are a few communications-centric things that have a proven track record of supporting high employee engagement.
✔ Create many communication touchpoints — information should flow freely and through various channels. Think about mailing a company newsletter once a week or sending out a 'letter from the CEO' type of email.
Collect all those pieces of communication and publish them on your internal blog and if you have the bandwidth, set up a podcast — it'll help you reach millennial and Gen Z employees.
✔ Become a source of trusted information — go beyond company-centric knowledge. Right now, we're all inundated with news, but we have no idea what's trustworthy. Partner with experts to provide vetted facts about essential life things — post-pandemic recovery and activities, new safety and wellbeing guidelines, and social change movements.
✔Communicate the difficult stuff early — and don't sugarcoat things. Presenting a rosy front when everybody is struggling reeks of inauthenticity. Your employees can smell that, and it won't earn you any points.
If you expect you'll have to make some difficult calls, tell your people. You'll become more relatable and real— and you'll give people a chance to prepare for various outcomes.
Focus on employee wellbeing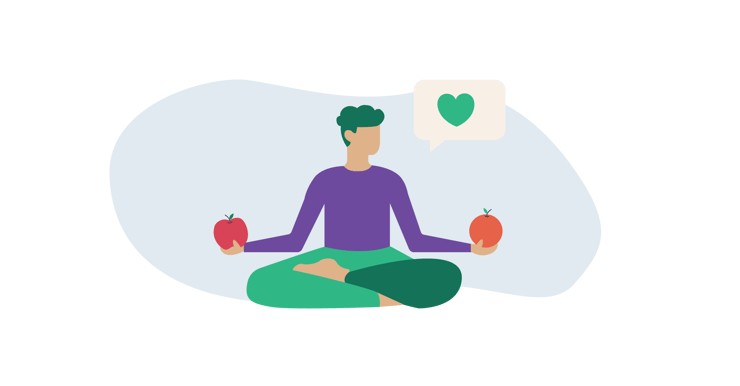 According to a Gallup poll1, 47% of employees feel worried throughout the day.
24% feel lonely. And they take all those feelings, they shove them down, and they show up at work. And then, of course, because of that at work, they're earmarked as under-achievers and poor performers?
Any wonder that their engagement metrics don't improve after that?
Organizations should make a conscious effort to put employee wellbeing front and center:
✔ Evaluate how your EAP (Employee Assistance Program) is performing and promote it — beware though. If you have a small percentage of employees using your EAP that might indicate that your program is kind of obscure and employees either don't know about it or do not feel comfortable taking advantage of it.
Create an awareness campaign, and promote the benefits of the program. Make sure your employees know that you can provide the resources that they need, or serve as the first point of contact for them to get to those resources.
✔ Encourage employees to connect — employees who have 'work best friends' are twice as likely to be engaged than those who don't. And while you can't force people to socialize, you can encourage them.
Design activities (both online and offline) that will help people discover shared interests, increasing the likelihood that they'll connect on a deeper level. For example, If you're still in WFH mode, organize intradepartmental quiz day group calls and mix up the teams.
✔ Find a mental health champion in your leadership team — someone who's not afraid to share their ups and downs. Have them create a presentation or a workshop where they can talk about their own experiences and highlight company resources available. It's just a way to let everyone know that they're not in it alone and the actual resources they can access when they need help and support.
Double down on managerial feedback and check-ins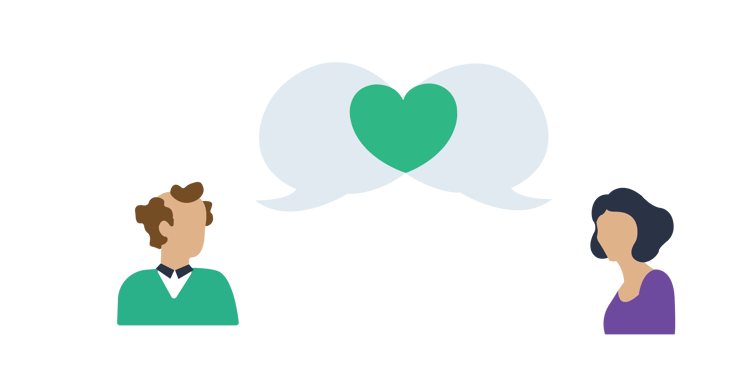 One of the biggest risks of working from home is that you might wake up one day and realize that you have been mechanically going through the motions for the past four days, and you just magically got to the end of the week. Your productivity? Down the drain, probably.
An easy way to avoid that productivity and motivation dip is to have managers and team leads actually talk to their underlings and offer a few pointers on how to make their processes more efficient.
In a nutshell — their managers doubled down on feedback: one of the most critical components of employee engagement.
Most employees both in the office and remotely are more likely to be fully engaged if the frequency of feedback and check-ins is increased to a few times per week.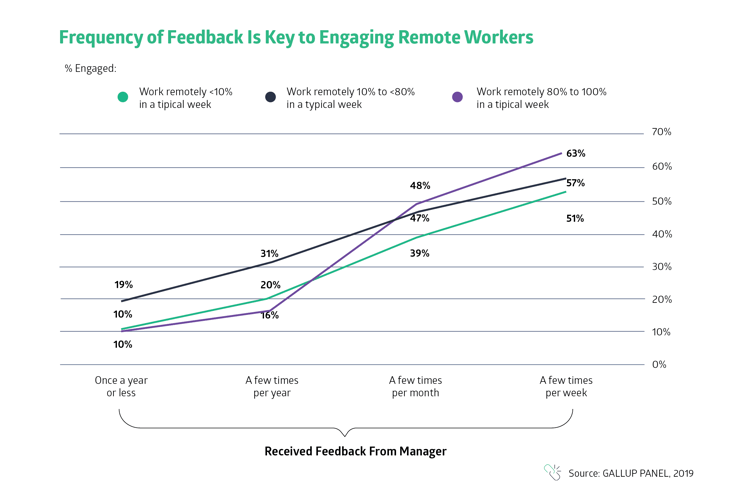 Train your managers to communicate, listen, and react on an ongoing basis. These check-ins don't have to be overly formal — they're in place so that employees feel supported at all times.
Create a safe space for difficult conversations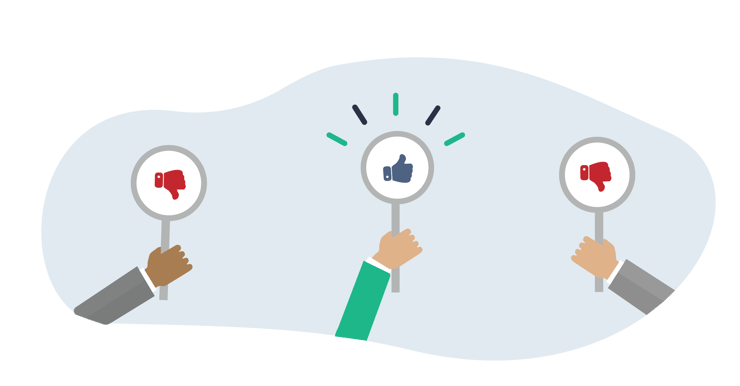 Employees don't thrive in organizations that don't reflect their values.
As much as we're eager to keep politics and social reckonings away from the workplace, the fact remains that your company is not an island. It functions in a society, and it's made up of parts of that society.
So when a broader social movement is happening (think Me Too or Black Lives Matter), the correct way to handle and diffuse internal tensions is to invite employees to talk things out.
Creating a safe, non-judgmental place where people can talk about their confronting views will let everyone know that you're paying attention. In the end, it may even help shape your position on something and re-evaluate your values. Or to take a closer look at some of the skeletons in your closet.
This is a more difficult approach, but it results in growth. It results in alignment. It results in a diverse, fairer, more eager workplace.
Millennials are not in it for the money. Around 75%2 would be willing to take a pay cut if that means that they'd be working for a company that shares their values.
Ask questions all the time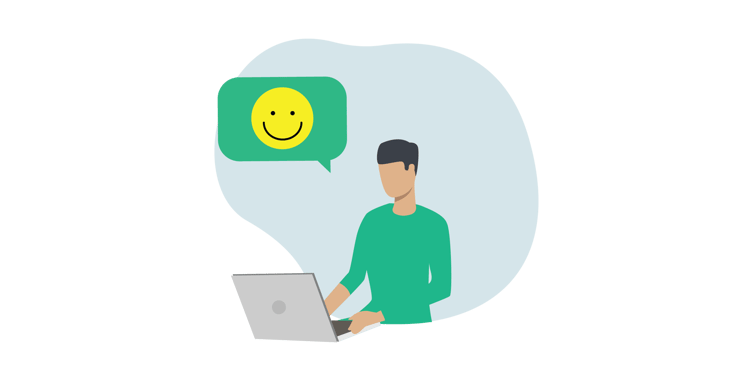 Most companies are in a hybrid working mode when possible — WFH + office work. In this setup, it's easy for employers to become convinced that they need to constantly digitally track what their people are doing.
This thinking is a slippery slope that undermines trust and transparency. In the end, it has a net negative impact on employee engagement.
Why not try listening instead of controlling?
Pulse surveys allow you to ask important questions on a weekly (or even a daily) basis. And because they're anonymous, your employees won't shy away from being 100% honest.
This 'always on' approach gives you an opportunity to course-correct your programs and initiatives. It also signals to employees that you're listening and taking action. Of course, this is only true if you're actually making changes based on survey results. Your ability to follow through, coupled with pulse survey frequency, can lead to better overall engagement scores.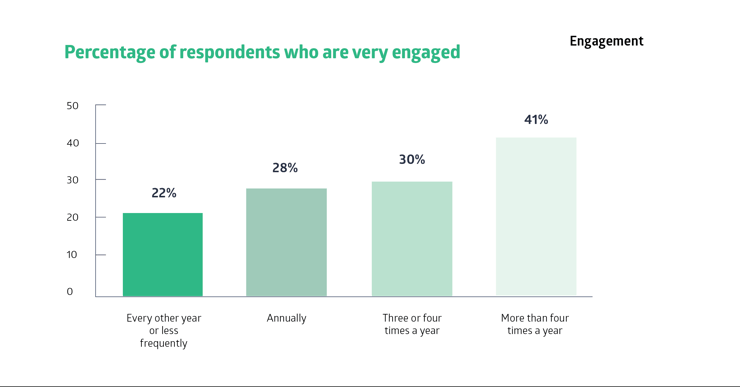 So before you install tracking software on their devices, stop and weigh the pros and cons of this action. Will this really give you the level of control you're looking for? Or will it make your employees resentful and less trusting, snuffing out their enthusiasm for your organization?
Ready to take employee engagement challenges head-on? Ambassify provides you with a platform that helps you keep your employees in the loop. Quickly push relevant information through any comms channel. Deploy pulse surveys at the drop of a hat. Encourage employees to share their stories and build connections.
If you wanna know more...